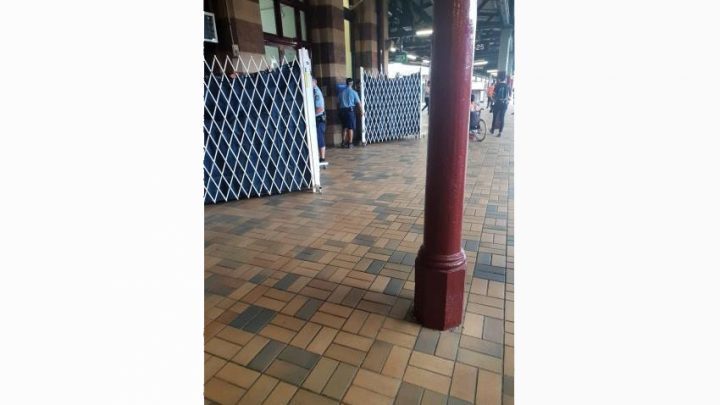 Australians were justifiably outraged when they learnt last week that dozens of women – including thirteen citizens of this country –were taken off a Sydney-bound plane sitting on the tarmac at the international airport in Doha, capital of Qatar, and subjected to a strip search in an ambulance.
With no explanation as to why it was being carried out, this highly invasive procedure was applied to women passengers who'd been seated and waiting for take-off, as local officials were trying to locate the mother of a baby that had just been born in a terminal toilet and hidden in a rubbish bin.
Federal Labor shadow minister Joel Fitzgibbon perhaps put it best when he said, the action taken by Qatari officials "effectively amounts to state-sanctioned sexual assault".
This indignation, however, seems somewhat selective when there are hundreds of women enduring a similar experience on a regular basis within this nation's prison system. And this is especially so, when factoring in that most of the women detained inside have a history of abuse.
Indeed, a just released report into Sydney's Mary Wade Correctional Centre found strip searches are carried out routinely without any record being taken. And this form of state-sanctioned sexual assault isn't turning up concealed contraband but is rather being used as a deterrent.
Routine degradation
"Routine strip searching is a practice premised on the idea that contraband is easily concealable within the body and therefore searches are necessary in order to 'maintain security, good order and discipline'," said Australia OPCAT Network coordinator Steven Caruana.
"Contrary to this perception, routine strip searching provides corrections staff with at best a false sense of security and often endangers them," he told Sydney Criminal Lawyers.
Caruana pointed to the Mary Wade facility report and a 2019 WA Office of Custodial Services strip search report, which taken together make a particularly damning case against the practice that has long been derided as ineffectual and trauma triggering.
The prison reformer also raised a 2014 Queensland Ombudsman report into a 10 month practice at Townsville Women's Correctional Centre that saw women on a particular medication being strip searched up to four times daily. And this unauthorised practice ultimately, turned up nothing.
Given the increasing evidence recognising strip searches as a "distressing, humiliating, and degrading experience", Caruana remarked, "it's no wonder that one in ten correctional officers surveyed in the WA investigation reported that they'd been assaulted while conducting" one.
Nothing uncovered but trauma
Released last month, the NSW Inspector of Custodial Services report into Mary Wade found strip searches are rife at the centre. And the practice takes place when leaving the centre, after contact and non-contact visits, as well as at times when women haven't gone anywhere or been visited.
Strip searches are only recorded if something is found. And despite this being a routine practice, over the 12 months ending in October 2019, no contraband had been found, so there's no record of how many women were subjected to a search for no reason, other than possibly degrading them.
The inspectors noted that staff members were aware of the Corrective Services NSW strip search protocol for women that require sanitary waste disposal during a search, as well as conducting the procedure in two stages so the subject is always partially clothed at all times.
Meanwhile, the 2019 WA report found that close to 900,000 strip searches had been carried out within that state's facilities over a five year period, with only 571 contraband goods being found – none of which were drug- or weapons-related.
And only a few of the strip searches being carried out within Australian prisons are ever informed by intelligence or a reasonable suspicion, which means the procedure is used as a method of deterrence, despite comparative studies showing it doesn't work.
But the practice is commonly understood to be both traumatising in itself and retraumatising for survivors of sexual assault.
The rights of the detained
Australia is currently preparing for the implementation of the provisions of Optional Protocol to the Convention Against Torture (OPCAT), which will see independent oversight bodies inspecting this country's places of detention, with a view to preventing human rights abuses before they occur.
And with this United Nations overseen system of upholding the rights of those deprived of their liberty soon coming, Caruana, as the coordinator of the local OPCAT network, believes the days of routinely strip searching prisoners could be limited.
As he points out, Victorian Ombudsman Deborah Glass carried out a 2017 inspection of the Dame Phyllis Frost Centre – her state's main women's prison – using OPCAT standards. And she recommended the facility abolish its practice of routinely strip searching women around visits.
Although initially ignored, Glass' suggestion was taken up by the facility. And the Ombudsman also stressed that in ditching these searches, authorities should look to other means of screening people for contraband, especially as it's clear that illicit items are entering the prison via other means.
The WA Inspector of Custodial Services outlined that there are now technologies – such as body scanners and X-rays – that make strip searches redundant. However, it also set out that the state's justice department is reluctant to trial these new technologies.
Akin to sexual assault
"The Qatar incident has been appropriately described by officials as 'offensive, grossly inappropriate treatment'," Caruana continued, adding that while this incident "correctly solicited sympathy and deep concern", when it comes to prisoners, it's simply "accepted as normal practice".
One woman experiencing strip search in the facility in Townsville said she "came away from it feeling like she had been sexually abused", while a woman in the Dame Phyliss Frost Centre likened the procedure to "sexual assault".
"These descriptors used by prisoners are no different to those descriptors used by the women in Qatar," Caruana concluded.
"Whether in a prison or on a plane tarmac, the practice does not discriminate in its degrading and traumatic impact, however we must question why we seem to do so when it comes to who is worthy of our righteous indignation and sympathy."
Receive all of our articles weekly