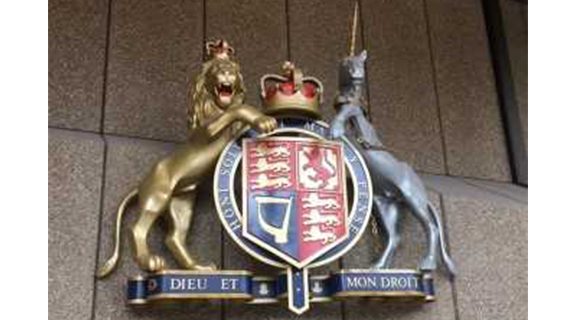 Remarks made by NSW Supreme Court Justice Desmond Fagan in relation to the interpretation of "hostile passages" in the Quran have caused outrage amongst the local Muslim community, as well as sparked calls from the NSW legal profession for greater understanding of Islam.
Justice Fagan said on the 31 January that a number of NSW and Victorian cases reveal that terrorists rely on Quranic verses "to support an Islamic duty of religious violence". And unless "Australian Muslims who wish to live in peace" denounce these particular verses, this will continue.
"If Islam accepts the entire Quran as Allah's eternal instruction to believers, without explicit repudiation of verses which ordain intolerance, violence and domination," Mr Fagan posited, "that unqualified acceptance will embolden terrorists".
The Supreme Court justice further claimed that it was beyond the reach of the courts and law enforcement to prove "terrorists' perceived obligation of jihad" is false, so it's up to Australian Muslims to assert that the violence inciting passages are "not authoritative instructions from Allah".
Muslim group have stated that the judge's conjecture about the religion they adhere to is out of his remit. And while he was present in the court to sentence two offenders convicted on terror-related charges, he wasn't supposed to be casting doubt upon an entire religion.
Dividing the community
"We and various other organisations have made it clear that the comments by his Honour were disappointing to say the least," said Muslim Legal Network NSW president Sarah Khan. "The role of the judiciary is one of impartiality and fairness, and justice should be seen to be done."
The position of the network that represents Australian Muslim legal practitioners is that Justice Fagan failed to perform his role of administering justice impartially, and rather, conflated crime and religion. And it warned this could lead to further Islamophobic attacks.
According to the Muslim Legal Network NSW, "Australian Muslim leaders, religious scholars, community workers, lawyers and advocates have repeatedly rejected teachings relied upon to incite violence".
Ms Khan further told Sydney Criminal Lawyers that her organisation "is working to find a solution to such narrative and is endeavouring to engage with relevant professional bodies in order to educate and discuss a way forward and better serve the Australian community".
Conspiring to do acts
Justice Fagan made the remarks as he was sentencing Sameh Bayda and Alo-Bridget Namoa: the so-called "Islamic Bonnie and Clyde". Last October, the pair were found guilty of conspiring to do acts in preparation for a terrorist act, contrary to section 101.6(1) of the Criminal Code (Cth).
The now 21-year-olds were charged with this offence – which carries a maximum penalty of life imprisonment – following the planning a violent street robbery of two non-Muslims that Bayda and two other men were going to carry out on New Year's Eve 2015.
Mr Bayda backed out of the attack at the last minute. And the pair were subsequently arrested. Text messages that Ms Namoa had attempted to delete were retrieved from her phone. These revealed the recently married couple discussing how they wanted to carry out a jihadist attack.
It was heard by the court a fortnight ago that both Bayda and Namoa have given up their extremist views. Justice Fagan found their crimes were of the "low order of seriousness" and he handed down sentences, which meant the pair are now eligible for parole after spending years on remand.
Purported silence
During his sentencing remarks, Justice Fagan outlined that the countless extremist recorded sermons and articles Bayda and Namoa had on their phones quoted "verses of the Quran which unmistakably instruct the believers to undertake jihad in pursuit of universal Islamic dominance".
The judicial officer went onto list various verses from the Quran to prove his point. And he then cited Dr Rodger Shanahan who'd explained that Islam is not only limited to religion, but it's also a legal and political system.
Justice Fagan further explained that jihadist propagandists "consistently invoke belligerent verses of the Quran" to justify their actions. And he said the pair should have known that "Allah's instructions" to attack those of different religious persuasions wouldn't stand up in the "civilised world".
And the judge concluded that "the absence of express public disavowal of verses which convey Allah's command for violence", contradict the assurances from the Australian Muslim community in regard to Islam being "a religion of peace".
Mending bridges
A week after Justice Fagan made his incendiary remarks, a number of distinguished members of the judiciary and the legal profession went to the Gallipoli Mosque in Auburn to attend an Islamic service that marked the opening of the 2019 law term.
Law Council of Australia president Arthur Moses SC said at the occasion that it's important for "communication and understanding of the Islamic faith in Australia's legal profession and judicial process".
And whilst he said he wasn't "passing comment on any recent case", Mr Moses said "the criminal actions of a few" must not be "used to unfairly judge, discriminate against or condemn a whole community or religion", as, "ultimately, we are one community".
Exceeding a judge's duty
The Law Council president also commended the appointment of NSW barrister Bilal Rauf as the new media spokesperson for the Australian National Imams Council (ANIC): an organisation representing Imams, clerics and Islamic scholars across Australia.
On the day following Justice Fagan's comments, the ANIC condemned them in a statement. The umbrella organisation said it was disappointing that the judge thought it was "appropriate to give a broader commentary on Muslims", whilst sentencing two offenders.
The ANIC stated it was clear that in regard to comments about the "'unqualified acceptance' of certain passages in the Quran by Muslims", Justice Fagan had given no consideration to mainstream and orthodox Muslims, who "categorically reject extremist interpretations of the Quran".
"Of most concern is that the comments and opinions expressed by the judge appear to exceed his duty of passing judgement on the specific case at hand," the ANIC statement concluded, "rather than judging an entire faith community and its religious text."
Receive all of our articles weekly