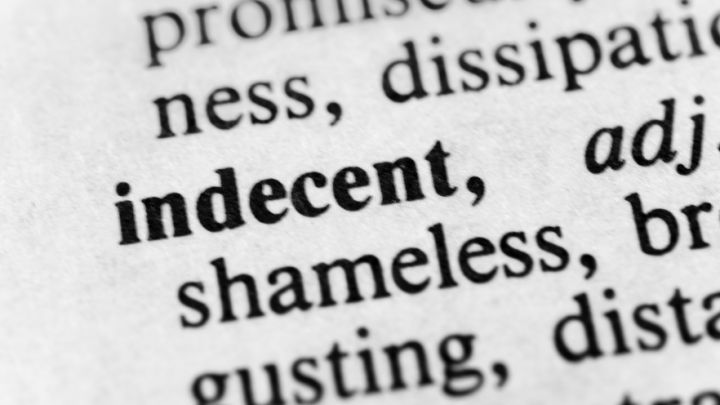 Forty-year old Carl Harrap of Seaforth is employed as a patent and trademark attorney at the Sydney office of law firm Herbert Smith Freehills. The firm's website describes Mr Harrap as having "… particular experience and interest in assisting his clients to defend or attack patents in patent oppositions".
However, the experienced lawyer has been accused of an attack of his own, after police arrested him for allegedly jumping from bushes next to Clontarf Track near Manly at 8.50am on a Wednesday morning and grabbing a twenty-year old female jogger on the groin.
Police allege Mr Harrap was quickly "confronted by witnesses" who called police and held him down until their arrival.
The complainant and witnesses are said to have provided statements against Mr Harrap, who is married with children and has no previous criminal convictions.
Mr Harrap is reported to have been charged with indecent assault. He is scheduled to appear in Manly Local Court on 18 January 2017.
Indecent assault charges
Indecent assault is an offence under section 61L of the Crimes Act NSW (1900) which carries a maximum penalty of five years' imprisonment.
For Harrap to be found guilty, the prosecution will need to prove each of the following elements beyond reasonable doubt:
That he assaulted the jogger,
That the assault was 'indecent',
That the assault was without the consent of the jogger, and
That Harrap knew the jogger did not consent or was reckless to that fact.
Element 1 – Assault
Given the nature of the allegations, the prosecution will need to prove Mr Harrap deliberately and unlawfully touched the jogger. The slightest touch will be sufficient and it does not have to be a hostile or aggressive act, or one that caused fear or pain.
In other cases, an assault can be established without any touching at all – causing another person to apprehend immediate and unlawful violence can be enough.
Element 2- Indecent
The word 'indecent' means contrary to the ordinary standards of respectable people in the community.
For an assault to be indecent, it must have a sexual connotation or overtone. Touching the jogger's body in a way which clearly gives rise to a sexual connotation is sufficient eg touching the genital area.
Element 3 – Lack of consent
Given the jogger's age, the prosecution will need to establish that she did not consent to the act.
The prosecution would not need to prove this element if the jogger had been under the age of 16 years.
Element 4 – Knowledge of lack of consent
There is nothing from the reports to suggest Mr Harrap thought he knew the jogger and believed she was consenting to the act (eg it was a 'prank' on someone he knew).
Moving forward…
The case appears to be quite bizarre, and it will interesting to ascertain the nature of Mr Harrap's defence, if he has one, or his explanation if he does not have a legal defence.
For example, did he genuinely believe the jogger was someone else? Does he deny grabbing her on the crotch?
Does he have some sort of explanation for the alleged conduct, or can it be explained during the course of a section 32 mental health application?
Only time will tell.
Receive all of our articles weekly
Author
Sydney Criminal Lawyers
Sydney Criminal Lawyers®
is Australia's Leading Criminal Defence firm, Delivering Outstanding Results in all Criminal and Driving cases. Going to Court? Call (02) 9261 8881 for a Free Consultation.