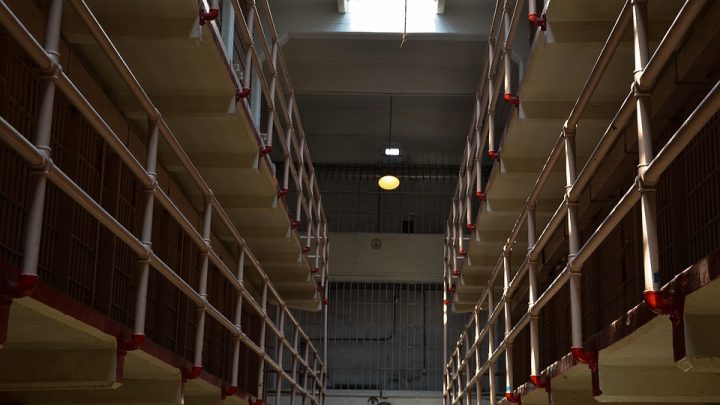 The Australian government is seeking to impose more control over those in prison, ostensibly to protect against terrorism.
Prime Minister Malcolm Turnbull has written to state and territory leaders urging them to adopt laws to keep people who have been convicted of "terrorism related offences" in prison "indefinitely" after their sentences have been served.
Government justification
Mr Turnbull described the measures as:
"Laws to hold terrorists who still pose a risk to the community behind bars indefinitely are needed to keep Australians safe".
He justified the proposal by saying:
"There has been an increase in the frequency and the severity of terrorist attacks globally, and particularly in Western nations such as ours"
"In the wake of Orlando, Nice and other terrorist incidents… we cannot for a moment be complacent."
The regime would be similar to laws already in place in a number of jurisdictions which keep sex offenders and extremely violent individuals locked away after their prison terms have expired.
"They are people who would be assessed to pose a continuing and serious risk to community safety," Attorney General George Brandis said.
"I make no apology for the government taking the view that if a person, having served a sentence of imprisonment for a serious crime, shows every indication of a willingness to repeat that crime, to reoffend as soon as they are released, they should remain behind bars," Brandis continued.
The assessment of risk would be conducted by the Attorney General, not by a court.
Labor response
Shadow Attorney-General Mark Dreyfus said Labor was "encouraged by the approach taken by the government so far", suggesting there would be bi-partisan support on a federal level.
He qualified that support by saying:
"I would like to seek an assurance from the Attorney-General that he will seek advice from the Solicitor-General, Justin Gleeson, on the constitutionality of any proposed legislation that is to be brought to the parliament that is to apply to convicted terrorists".
"Checks and balances on this new power are going to be crucial to prevent the possibility of legislative over-reach or unjust deprivation of liberty".
Despite that qualification, if other recent laws are anything to go by there will be no court oversight – meaning politicians and bureaucrats will be solely responsible for deciding whether someone is kept behind bars.
International law
The proposal has been criticised on the basis that it breaches international laws regarding indefinite detention, arbitrary detention and the rule of law.
In 2010, the UN Human Rights Commission criticised continuing detention orders for sex offenders in NSW and Queensland as a violation of protections contained in the International Covenant on Civil and Political rights, a finding rejected by the Australian government.
The UN has likened the scheme to the indefinite detention of suspected terrorists by the US government in Guantanamo Bay, Cuba – a regime the US has implemented since 2002. The Commission believes holding a person in custody without further charge once their court-imposed prison sentence has expired amounts to arbitrary detention.
Expert response
Tamara Tulich, an expert in 'anti-terrorism' laws and lecturer at the University of Western Australia's law school, says the proposal raises concerns that people will be punished twice for the same offence.
"No one is doing post-sentence indefinite detention of terrorist offenders," said Ms Tulich.
"It's an unusual decision, especially given that the recent events overseas have been carried out mostly by offenders who were not known to police or did not have a history of terrorism offences."
The Law Council of Australia is of the view that the measures threaten fundamental legal rights and protections.
"If Australia abandons its rule-of-law principles, then the forces of global terrorism will have secured a significant victory over our nation," said the Council's President Stuart Clark.
But with federal bi-partisan support, no one will be surprised if the measures ultimately become law.
Receive all of our articles weekly
Author
Sydney Criminal Lawyers
Sydney Criminal Lawyers®
is Australia's Leading Criminal Defence firm, Delivering Outstanding Results in all Criminal and Driving cases. Going to Court? Call (02) 9261 8881 for a Free Consultation.