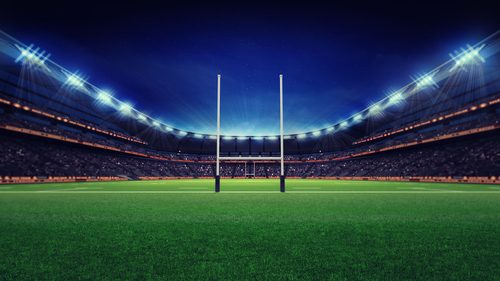 A new report by the Centre for Alcohol Policy Research (CAPR) at La Trobe University in Melbourne suggests that State of Origin rugby league games correspond with significant spikes in domestic violence.
The Centre analysed data from the NSW Bureau of Crime Statistics and Research (BOCSAR) over a period of six years, and the results revealed a 40% increase in domestic assaults in New South Wales on the night of State of Origin, compared with other Wednesdays – which is the day the games are usually played.
The CAPR's Dr Michael Livingstone says the results are supported by other data – including that which showed no such spike in Victoria at the same time – where there is less interest in the games. He adds that similar research relating to the AFL grand final in Victoria revealed a similar spike, and that research from the UK shows an increase in domestic violence around the time of the World Cup.
Alcohol and violence
It's well known that alcohol is a contributing factor to family violence in Australia, with the drug being present in around half of all incidents.
Frontline workers such as emergency workers also attest to spikes in family violence around the time of major sporting events. They report that such violence includes physical abuse as well as other controlling acts, such as leaving partners stranded without any money.
Perhaps predictably, the CAPR report also suggests a link between State of Origin games and non-domestic assaults – such as violence in pubs and on the street. The increase is a whopping 71% on game day, most of which is fuelled by excessive alcohol consumption.
Calls to ban alcohol sponsorship
Tooheys is a major sponsor of tonight's State of Origin game, and the brand will feature prominently throughout the Sydney Olympic Park, including at a 50-metre bar.
The reality is that most major sporting codes and events have alcohol manufacturers and suppliers as headline sponsors.
And while the NSW government has considered tougher restrictions on alcohol advertising, the sporting codes that benefit from alcohol sponsorship money have pointed out that the financial loss would be seriously detrimental to many, including community clubs.
Do sponsorship bans reduce consumption?
Tobacco companies were once major sponsors of Australian sport, but tobacco sponsorship and advertising was phased out across the nation in the early 1990s.
Subsequent studies suggest that strict advertising regulations and promotional bans have contributed to a reduction in both the prevalence and initiation of smoking. A review of the effects of tobacco adverting bans in 30 developing countries suggests that comprehensive bans have helped reduce tobacco consumption by 23.5% per capita.
Another significant contributor to the decline in smoking in Australia is the steady increase of product taxes – resulting in people paying more for tobacco and cigarettes – as well as the introduction and enforcement of non-smoking areas with fines for those who disobey the law.
Family violence is at epidemic levels
 While the NSW government says it is committed to reducing family violence, alcohol is only one part of the overall picture.
Drug abuse, child abuse, financial duress and attitudes towards partners are also factors.
The system for reporting and initiating court proceedings has long been criticised as being ineffective, and failing to protect victims from abuse.
A landmark report released earlier this year by the Australian Institute of Health and Welfare (AIHW) found that that, on average, one woman a week and one man per month is killed by a current or former partner – a figure which many believe can be reduced through better education, targeted funding for support programs and better reporting processes and procedures.
Receive all of our articles weekly