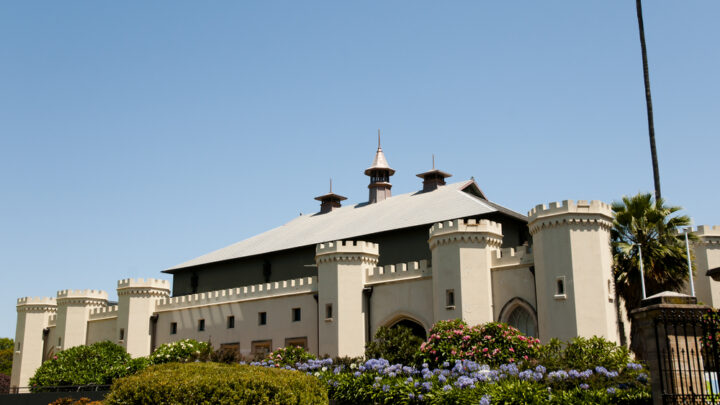 An award-winning pianist has been charged with 20 child sexual offences for allegedly grooming a 13 year old girl.
30-year old piano maestro Jeremy So has been accused of 'manipulating and controlling' the young teen during a sexual relationship after he groomed her on Facebook.
The offences allegedly took place between 2009 and 2012, while he was studying at the Sydney Conservatorium of Music.
The complainant was a student of the Conservatorium High School, situated next door.
Mr So was 18 at the time and the complainant was 13.
Refused bail
Parramatta Bail Court heard that Mr So sexually abused the girl for the first time when she was 14 years old.
The documents handed up to the court included Messenger communications between the pair, which included alleged directions to perform sexual acts at the pianist's apartment, at the girl's home and inside practice rooms at the high school.
According to the prosecution, Mr So urged the girl to 'keep the relationship secret', warning her that he could be arrested 'for everything we've done so far', adding I think it's a decade in prison'.
It is further alleged Mr So exerted a significant degree of control on the girl's life, including telling her what to wear, where she could and couldn't go and what she was permitted to do.
Mr So was formally refused bail and will face court Central Local Court next Thursday
He has been charged with multiple counts of aggravated sexual assault, inciting a person under 16 years to commit an act of indecency, procuring a child under 14 years for unlawful sexual activity and inflicting actual bodily harm.
The offence of procuring a child for unlawful sexual activity
Procuring a child for unlawful sexual activity is an offence under section 66EB(2) of the Crimes Act 1900 which carries a maximum penalty of 12 years in prison, or 15 years if the child was under the age of 14 years.
To establish the offence, the prosecution must prove beyond reasonable doubt that:
You were at least 18 years of age,
You procured a child for unlawful sexual activity, and
You did so intentionally.
'Procure' means to encourage, entice, recruit or induce, whether by threats, promises or otherwise.
A 'child' is someone under the age of 16 years.
'Unlawful sexual activity' covers a broad range of conduct, including:
Sexual act,
Sexual touching,
Sexual intercourse,
Producing child abuse material,
Forced self-manipulation, and
Child prostitution.
The prosecution does not need to specify the type of procured activity.
The charge extends to procuring adults who pretend to be children, provided the prosecution proves you believed the adult was a child.
A defence to the charge is that you reasonably believed the other person was not a child.
Duress is also a defence to the charge.
Receive all of our articles weekly