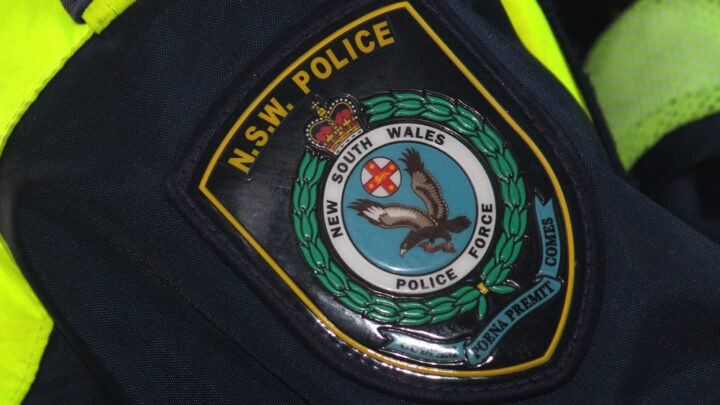 Officers from Strike Force Raptor have once again been slammed in a report by the Law Enforcement Conduct Commission (LECC), this time for targeting, stalking and harassing a lawyer to prevent him from attending court to represent a motorcycle club member.
The lawyer, who was representing a client in a case involving Strike Force Raptor, was intimidated to the point he fled the courtroom through the magistrate's private exit and told his client to find new legal representation.
Harassment and intimidation
The LECC heard evidence that the lawyer – who is the principal of his own law firm – first noticed a police car driving past his house at 6.30am on 28 May 2019, the morning he was due in court to represent his client.
About half an hour later, he reversed out of his driveway onto the empty street and noticed police were following him.
Officers pulled him over less than 10 minutes later and identified themselves as being from Strike Force Raptor.
They asked for the lawyer's driver licence – which he had forgotten. On his way back home to get his ID, the Raptor officers stopped him again to conduct a 'roadworthiness check' on his vehicle.
They repeatedly pulled the front seat belt before claiming it was not retracting, then opened the bonnet and claimed they could see an oil leak. Officers booked the lawyer for supposed oil leaks, seat belt defects and window tinting, forcing him to walk home.
The lawyer then took a taxi to his office, with police closely in tow.
The lawyer then called his client and arrange to meet at the lawyer's office at 8.30am. The client attended at that time and informed his lawyer that police were 'doing laps' outside.
The lawyer called local police who said they were powerless to do anything. The lawyer and client then used the back exit from the office.
When the two arrived at court, the lawyer was so rattled he described what had occurred to the magistrate, who then adjourned the case.
As several Strike Force Raptor officers were waiting outside the court, the lawyer was permitted to use the magistrate's private exit.
The lawyer then asked his client to find another legal representative.
Blatant abuse of power
LECC Integrity Commissioner Lea Drake strongly condemned the conduct of the officers, finding that a senior Strike Force Raptor officer had ordered two subordinates to 'target, interact and harass' the lawyer so that he could not make it to court.
The Commissioner found that the officers also intimidated a female friend of the lawyer.
Commissioner Drake determined that the officers 'invented' breaches against the lawyer to stop him from making it to court, describing the conduct as 'disgraceful'.
'They harassed and intimidated [the lawyer] to such an extent that he could not represent [his client] to best of his abilities', the Commissioner stated.
The 'deliberate, deceitful and malicious' harassment of the lawyer amounted to 'serious misconduct', Ms Drake made clear.
Systemic misconduct goes unpunished
But what, if anything will come out of the inquiry is yet to be seen.
Over and above the lawyer (or police on his behalf) applying for an apprehended violence order for harassment and intimidation, there are a range of offences against justice including attempting to pervert the course of justice – an offence under section 319 of the Crimes Act 1900 carrying a maximum penalty of 14 years in prison – which could be brought against the offending officers.
But if past experience is anything to go by, it is unlikely that the officers will receive any significant degree of discipline let alone be criminally prosecuted.
Police policing themselves
A spokesman for NSW Police said the LECC's findings had been 'noted' and that the report's contents will be 'considered'.
This is a statement we've heard time and again, and highlights the problem that while the LECC can investigate and identify crime and misconduct by police officers,  it has no power at all to discipline or bring criminal charges – resulting in a situation where police are left to police themselves.
Strike Force Raptor
Strike Force Raptor is a special NSW policing unit that was established after a brawl at Sydney Airport between Comancheros and Hells Angels motorcycle club members in 2009. It's primary role is to target motorcycle clubs.
Over the past several years, the taskforce has attracted a lot of negative attention for the way officers conduct themselves in interactions in public; harassing and even assaulting people without sufficient cause to do so.
In 2018, an online petition called for an investigation into Officer Andrew Murphy, otherwise known as Raptor 13 after a series of videos uploaded to social media showed him brandishing a metal pole at a driver during a routine traffic stop, pushing a woman, and drawing a taser on, and then searching, a group of mourners on their way to motorcycle club boss Mick Hawi's funeral.
There are widespread community concerns about the 'military-style' policing of the strike force, and the attitude that these officers have, believing that they are a law unto themselves.
Receive all of our articles weekly