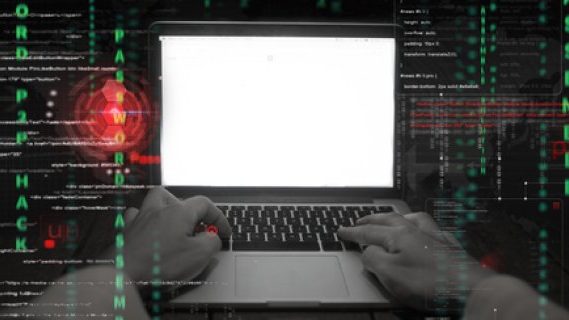 Identity theft has reportedly overtaken drink driving, drug possession and assault as the most common category of crime in Australia. A Federal Government report suggests that almost one million Australians fall victim to some form of identity crime every year, costing the Australian economy $2.2 billion annually.
Identity theft
Identity theft is the unauthorised taking and fraudulent use of the identity of a natural person, either living or deceased, or a body corporate. The fraudulent use may involve:
Binding the individual or business to contracts such as loans, mobile/phone plans or services,
Accessing accounts,
Applying for passports, driver licences, or government benefits,
Accruing debts to the individual or business,
Registrations of businesses and/or vehicles, or
Money laundering.
The latest report on Identity Crime and Misuse in Australia, released by Justice Minister Michael Keenan last Wednesday, suggests that one in five Australians have been a victim of identity theft over the past few years.
"These are sobering figures. But, if you pair this with the finding that identity crime is grossly under reported – with one third of victims not reporting the crime either because they were too embarrassed or did not know how (or where) to do so – the problem becomes even more concerning," Mr Keenan says.
It is estimated that almost 40% of victims do not report the matter to police, either because they are too embarrassed, do not feel authorities can help or the inconvenience of going through the reporting process.
The extent of the problem was demonstrated in September 2013, when more than 1700 items allegedly linked to identity fraud were seized by police in NSW from one crime syndicate alone.
Effect of Identity Theft
Financial losses for victims fluctuate wildly – anything from a few dollars to hundreds of thousands for prolonged scams involving personal information. The average loss is estimated to be around $4000.
There are also significant, potentially long term non-financial costs: "Consequences can range from mental health impacts, to wrongful criminalisation, to significant emotional distress when attempting to restore one's compromised identity," Mr Keenan outlines.
The Identity Crime report says preventing identity theft is key to tackling organised crime – such as drug trafficking, people smuggling, child exploitation and terrorism – because identity fraud is often a key part of these operations.
Measures to combat identity crime.
The federal government is reported to be spending $390 million annually to detect and respond to identity crime in Australia.
And an extra $127.6 million has been set aside to crack down on identity crime, investment fraud and tax evasion through the establishment of a Serious Financial Crime Taskforce.
The taskforce will be made up of members from ASIC, the Australian Federal Police, Australian Customs and Border Protection Services and the Attorney-General's Department, taking over the Australian Tax Office's Project Wickenby.
Expansion of biometric matching
The Identity Crime report recommends expanding Biometric Face Verification technology in an attempt to detect identity fraud across a range of platforms. This technology is already being used at airports.
Negotiations currently are underway with the states to access driver licence photos, and passport and visa photos are also likely to be added. Mr Keenan points out that identity criminals are able to produce high-quality false identity documents, which display the image of someone other than the owner of the identity. He argues that such documents will be easier to detect through the use of biometric matching.
"This will further help to prevent organised crime and terrorists from using fraudulent identities, while protecting everyday Australians from identity theft and making it easier to prove their identities when transacting with government online," Mr Keenan says.
Privacy concerns
The proposed expansion of biometric matching has raised alarm bells with civil libertarians, some non government organisations and even governments.
The Federal Attorney-General's Department conducted a privacy impact assessment into the technology last year, finding that it will have no significant impact upon privacy.
However, the ACT government has expressed concerns that a national facial recognition database would give police "unprecedented and extraordinary" access to personal information without proper safeguards against misuse. The ACT is currently opposed to the general use by police of a facial recognition sharing tool, saying it raises "significant privacy and human rights concerns that have not been satisfactorily addressed".
Receive all of our articles weekly
Author
Sydney Criminal Lawyers
Sydney Criminal Lawyers®
is Australia's Leading Criminal Defence firm, Delivering Outstanding Results in all Criminal and Driving cases. Going to Court? Call (02) 9261 8881 for a Free Consultation.