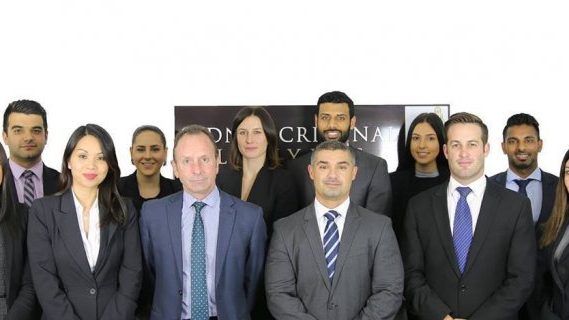 If you live in NSW and you have been charged with an offence, you're probably looking for advice and help from a firm of criminal lawyers. Sydney Criminal Lawyers® will have an in-depth understanding of how the NSW criminal justice system works, and will have personal knowledge of the local magistrates.
Once you have decided on the right firm of criminal lawyers in Sydney, you need to make sure the particular lawyer you are going to work with is experienced in defending cases like yours. When you're happy that you have found the right person, there are a few things you can do to help things go more smoothly.
Details matter
Unless it is an emergency, take some time to write down all the details of your case before you meet with your lawyer. This can help keep the facts clear in your mind, and give your legal representative a better understanding of the background and circumstances leading up to you being charged. By providing as much information as possible, your lawyer can better understand the details of your case, and help you find the best and most appropriate defence. Remember, details that you might not consider significant can be more important than you realise, so try not to leave anything out, however small it seems.
Bring documentation
Your lawyer will want to see any copies of documentation relating to the incident, particularly if it is relevant to your defence. This can include copies of any court documents, police reports, or any other legal documents relating to your case. The more you can provide for your lawyer, the less time they will have to spend chasing up the documentation to support your case.
Listen to your lawyer
It is important to follow any instructions that your lawyer gives you. Remember you are paying for their time and expertise, so make sure you listen to them and take their advice. An experienced criminal lawyer will have a thorough understanding of the NSW legal system, and can advise you on the best course of action for your circumstances. If you ignore their advice or go against it, you can end up in more legal trouble than before.
Understand the fee structure
Legal fees can be costly, so it is important that you understand your lawyer's fee structure upfront. You don't want to end up with unexpected legal bills, so it is a good idea to check with them about costs before you start. In some cases, you may be eligible for legal aid, and your lawyer may be able to advise you if this is the case.
In other situations, you may be able to claim for part or all of your legal costs if you win your case. Some criminal lawyers in Sydney charge a flat rate fee for certain less complex matters, and this can be extremely reassuring as you will know exactly how much your legal fees will be before work starts on your case.
What do you do if things go wrong?
If you are not happy with the service your lawyer has provided, the first step is to try to reach an agreement with the lawyer. If this is not possible there is a complaints process that you can follow. You have up to three years to lodge a formal complaint against a lawyer.
Receive all of our articles weekly