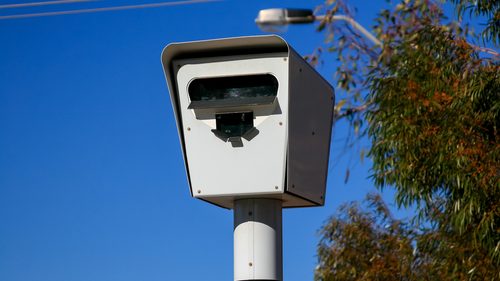 The top ten hotspots for speeding offences in NSW have been identified; and some of them may surprise you.
The Sydney suburb of Mascot, near the airport, seems an unlikely place to be caught speeding, as traffic is often jammed and when it starts to move, it does so at a snail's pace.
So it may come as a surprise that when the Traffic and Highway Patrol's list of top ten suburbs for speeding was released recently, Mascot took third spot.
The suburb ranked behind Wilton – near Campbelltown, at number one, with 3,066 speeding offences detected, and Mittagong in the Southern Highlands at number two, where 2,256 drivers were booked.
Ironically, Eastern Creek, the home of the speedway where people actually pay for the privilege of driving fast race cars around a purpose-built track, came in at number ten.
The figures, which relate to the financial year, suggest that the detection of speeding offences in NSW is rising. 249,814 people were booked during the 2016/17 financial year– an increase of 25,661 on the previous year.
The Traffic and Highway Patrol Command says the numbers are way too high, promising that its enforcement team will remain vigilant in booking drivers until they get the message that speeding is unacceptable.
The Command points out that speeding is the number one killer on NSW roads, and that 157 people were killed in our state in 2016 as a result of excessive speed.
Top ten suburbs for speeding
According to the figures, the top ten NSW suburbs for speeding detections were:
Wilton (3066)
Mittagong (2256)
Mascot (2125)
Nabiac (1730)
Waterfall (1646)
Lawson (1545)
Cateract (1544)
Coffs Harbour (1531)
Bilpin (1471)
Eastern Creek (1463)
Speeding penalties in NSW
The penalties for speeding in NSW range from fines and demerit points, to automatic licence suspension.
Those detected speeding will normally be issued with a penalty notice, and incur fines and demerit points.
Fines range from $105 to $3,740, and the number of demerit points starts at one point for driving less than 10 km/h over the speed limit, rising to seven points for speeding in a school zone at more than 45 km/h over the limit.
Those who are caught speeding by more than 30 km/h over the limit can be automatically suspended from driving for 3 months, while speeding by more than 45 km/h can attract an automatic suspension of 6 months.
Estimates of speed

It's important to be aware that it's not just speeding cameras and hand-held laser devices that are detecting motorists for speeding; police often controversially issue tickets based on their own 'estimates of speed'.
And even where police allege that a speeding offence was detected by a handheld laser device, there is no legal requirement that they must show the reading to the driver.
Your obligations and rights
However, under section 202 of the Law Enforcement (Powers and Responsibilities) Act 2002 (NSW) the officer does have to provide:
evidence that the police officer is a police officer (unless wearing a uniform),
the name of the police officer and his or her place of duty, and
the reason for the exercise of the power.
Even if you are sure that you were not speeding, it is important to remain calm and cooperative; as the situation can easily escalate and make the incident worse than it already is.
However, you only need to provide your name and address, unless police suspect on reasonable grounds that your vehicle was involved in another traffic offence, in which case they may ask you to comply with a 'form of demand' under section 177 of the Road Transport Act requiring you to give the details of the person driving your car at that previous time.
Section 175 of the Road Transport Act also requires drivers to 'produce' their licence when asked by police to do so. Failure to have or produce your licence can result in further penalties.
Appealing
If you receive a penalty notice and don't pay it on time, the State Debt Recovery Office (SDRO) will take action against you. In some cases, you can have your licence suspended if you don't pay.
If you disagree with a penalty notice you've been issued, you may be eligible to lodge an internal review with the SDRO. Alternatively, you can elect to have the matter dealt with by a court, which is often called a 'licence appeal'.
It is a good idea to seek legal advice from an experienced traffic lawyer before you lodge a licence appeal, as different rules apply depending on the type of licence you have and the offence involved. Time limits also apply.
Receive all of our articles weekly