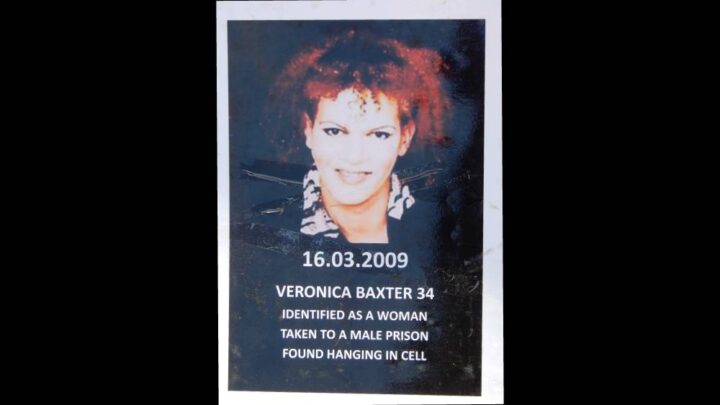 NSW police raided the Redfern apartment of Veronica Baxter on 10 March 2009, arresting and charging her with several counts of drug supply. The 34-year-old First Nations transgender woman then appeared in Central Local Court, where she was refused bail and sent to the Surry Hills lockup.
Ms Baxter was subsequently remanded in Silverwater's all-male Metropolitan Reception and Remand Centre on 14 March.
This move flies in the face of the transgender policy of Corrective Services NSW, which provides a trans person has the "right to be housed in a correctional facility of their gender of identification".
A prison guard opened the door to Veronica's cell at 6 am on 16 March to find her dead, hanging from a noose made from a bedsheet attached to the top bunk.
The unconvicted inmate had been locked in the cell by herself at 3 pm the afternoon prior.
An intercom was installed in the cell Baxter was detained in, which allowed inmates to contact the guards in case of an emergency. Evidence showed the Aboriginal woman had used it several times during the evening, however
there was no record of the calls and no one remembered taking them.
A dearth in time and recommendations
A sustained campaign calling for an inquest to be held into Veronica's death in custody followed. And a coronial inquiry eventually took place on 4 April 2011.
Two days had been allocated for the hearings, although then deputy state coroner Paul MacMahon drew the case to a close by 3.30 pm on the first day.
The full findings outline that Veronica had initially been assessed as "calm and cooperative" with "nil suicide ideation", however she was withdrawing from heroin. She was subsequently assessed twice more, including at the remand centre, with similar observations being made.
Interviews with several inmates found that besides concerns around her incarceration, Baxter appeared fine. A friend from the outside, Sheena – another trans woman detained in the male prison – spoke to her the afternoon before her death and thought nothing unusual.
MacMahon concluded the cause of death was asphyxiation, as a result of hanging. He made one recommendation: that records of intercom calls be made in the future. And the deputy coroner made no mention as to why Veronica was placed in a male prison.
Left open and unresolved
However, on the evening of the inquest, coroner MacMahon placed a gag order over reporting on the proceedings, which was open for him to do in the case of death by self-harm, under section 75 of the Coroner's Act 2009 (NSW).
And on inquiring why the suppression order was necessary, the Coroners Court said it was to protect the family. However, Ms Baxter's brothers had been requesting the content be made public.
Then president of the Indigenous Social Justice Association (ISJA) the late Ray Jackson was highly critical of the inquest and the accompanying gag order. And he raised question as to why the coroner hadn't looked into whether Veronica had been supplied with her hormone treatment.
Following the inquest, Sydney gender activist Norrie remarked, "We had no evidence to confirm she had been given her hormones. If trans people are not given their hormones, they can become suicidal."
"The Coroner thinks no one will care about the life of a transgender Aboriginal woman," they said, adding that MacMahon was wrong in this assumption.
Not forgotten
Today, Veronica Baxter's passing is one of 441 First Nations custody deaths to have taken place since the Royal Commission into Aboriginal Deaths in Custody tabled its final report in 1991.
It contained 339 recommendations most of which are yet to be implemented.
But Veronica is still remembered. At ISJA's silent march through the Sydney CBD on 26 September, a placard was held up marking her death, along with numerous other First Nations people who have lost their lives in the grips of Australian policing and correctional systems.
Receive all of our articles weekly