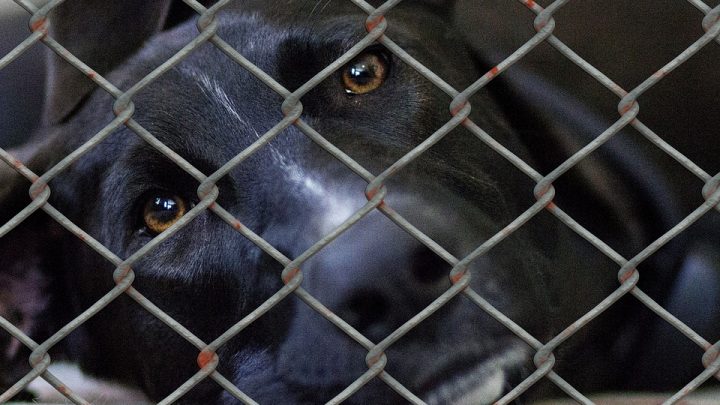 Perhaps professional dognapping is not the first thing that springs to mind if you were to imagine embarking on a life of crime. But stealing people's pets for financial gain, or for dog baiting is not unheard of, and has even been instrumental in bringing about legislation to protect dogs. 

The theft of dogs is even referred to specifically in the NSW Crimes Act. There is even a provision for people who steal dogs then return them for a profit when a worried owner attaches money or a reward for retrieval!

Even being in possession of a stolen dog in Sydney, or anywhere in NSW, is an offence and if you are in possession of a stolen dog, or the skins of a stolen dog, you could get a fine of up to $550.

According to the NSW Crimes Act, stealing a dog can come with a prison term of one year, and the very next section states that the same penalty applies for anyone who corruptly takes money or a reward from retrieving a stolen dog.

Earlier this year, a concerning case of dog theft took place in Sydney's western suburbs. The dog was snatched from her owners backyard and thieves demanded cash in order for the animals' return.

The dog's anxious owner received a call telling her to bring cash to Cabramatta if she ever wanted to see her dog again.

But when she arrived she alerted patrolling police officers who approached the vehicle on her behalf and arrested two men.

Lily, the dog, was found in the back of the car – along with a balaclava, cannabis and goods suspected stolen. 

Fortunately for Lily and her owner, this story had a happy ending, while the two thieves had a rather more grim outcome. They were refused bail and later appeared before the court for multiple charges. 

Many people treat their dogs as one of the family and would be very distressed if their pet went missing. Pet owners are now being advised that their dogs may need supervision when out in public. 

Websites dedicated to educating owners about their pets caution against leaving pets alone – in case they are snatched by thieves hoping you will post a big reward, or sold onto puppy mills, especially if they are purebred.

Even more frighteningly, stolen pets in America used to be stolen so that they could be used in research institutions as guinea pigs, or "bait dogs" to train fighting dogs.

But stolen dogs in Sydney have also been used to participate in 'dog fights'. One owner, Josephine Rowan, thought her terrier X Chihuahua had simply run away – until she spoke to a neighbour and found that their dog was also missing!

Six animals were taken from a single street, and over 20 from the immediate area were taken. Rowans' dog was found later – mutilated and hanging by a rope from a tree in Windsor. 

Unfortunately dog fighting is not unheard of in Sydney, and this was not an isolated occurrence.

When Rowan found out the fate of her pet, she was devastated, and suggested putting the perpetrators in the ring with their ferocious dog would be a fitting punishment.

Many of the dogs used in baiting are household pets, who have limbs torn off and suffer terribly before they die.

According to Simon Primrose, a senior inspector from the RSPCA, there has been an 18 per cent rise animal cruelty complaints this year.

Those found guilty of animal cruelty could face fines up to $71,000 and two years in jail.

Do you think animal cruelty penalties are harsh enough? Should people who use stolen dogs in Sydney to emotionally manipulate their owners to gain a reward or participate in dog fighting get harsher penalties?
Receive all of our articles weekly