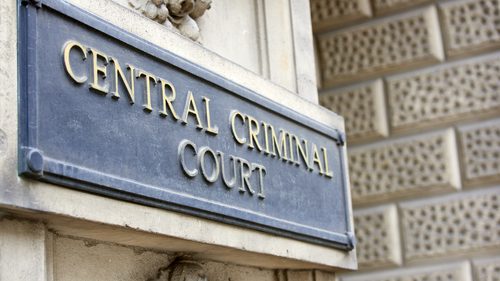 By Blake O'Connor
An Oxford University student who stabbed her boyfriend with a knife has avoided prison, after the judge found that imprisonment would damage her prospects of a medical career.
The perceived leniency of the sentence has led to a public outcry, with critics suggesting the "white, female" student would have been sent to prison if she were a male, or from a minority background.
The crime
24-year old Lavinia Woodward punched her boyfriend Thomas Fairclough in the face, then stabbed him in the leg with a knife during a sustained attack on 30 September 2016. She also threw number of items at him including a laptop, a glass and a jam jar.
Ms Woodward pleaded guilty to unlawful wounding whilst under the influence of alcohol and drugs.
The judge, Ian Pringle, ultimately imposed an 18 month suspended prison sentence on the young woman, meaning she will not serve time behind bars.
In delivering his sentence, the judge remarked:
"It seems to me that if this was a one-off, a complete one-off, to prevent this extraordinarily able young lady from not following her long-held desire to enter the profession she wishes to would be a sentence which would be too severe".
Defence submissions
Woodward's criminal defence lawyer made submissions that his client suffered from a personality disorder, an eating disorder, and drug and alcohol dependency.
He further submitted that her age, immaturity, genuine remorse and significant steps towards overcoming her underlying issues were highly relevant to the sentencing process.
His Honour agreed, telling Ms Woodward during the sentencing proceedings "you demonstrated over the prior nine months that you are determined to rid yourself of your addiction and have undergone extensive treatment and counselling. You have demonstrated to me a strong, unwavering determination to do so despite enormous pressure under which you were put."
Sentencing adjourned
Indeed, the judge initially adjourned the sentencing hearing for nine months to give Ms Woodward the opportunity to demonstrate her commitment to rehabilitation.
After undergoing rehabilitation, the student returned home to her mother's villa in Milan. The press had a field day with this, filming her shopping at exclusive fashion outlets whilst carrying a designer Chanel bag.
Woodward's lawyer submitted that his client's notoriety was an extra-curial punishment, and that "she can't even go to a nightclub in London, she's so recognisable". He told the court she travelled to Milan because she needed a "sea change" since staving off drugs and was now a "different woman".
White female privilege?
John Azah, chief executive of the Kingston Race and Inequalities Council criticised the lenient sentence, saying "I always struggle with how the services legislate justice when it comes to Black Minority and Ethnic (BME) and white people."
"If she wasn't Oxford-educated, if she came from a deprived area, I don't think she would have got the same sentence and been allowed to walk free."
Echoing his comments, Mark Brooks, chair of the charity Mankind Initiative, said: "In terms of whether the genders were reversed, we would expect any man committing this type of crime to go to prison and rightly so."
Ms Woodward was represented by a team of lawyers including a prominent Queen's Counsel.
Critics of the sentence suggest the outcome is not an isolated one, arguing that "wealthy", "white" people regularly achieve outcomes that are far better than those from minorities who are not able to afford high quality legal representation.
Receive all of our articles weekly
Author
Sydney Criminal Lawyers
Sydney Criminal Lawyers®
is Australia's Leading Criminal Defence firm, Delivering Outstanding Results in all Criminal and Driving cases. Going to Court? Call (02) 9261 8881 for a Free Consultation.