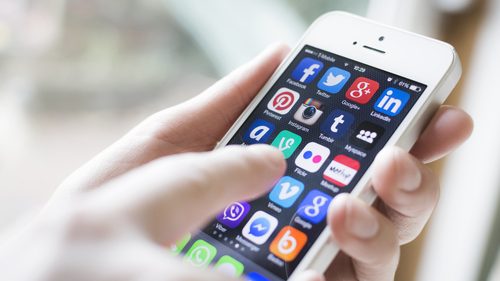 As we live more and more of our lives online, it may be time to consider what happens to our 'digital property' when we die.
When considering end of life planning, many will think primarily about property – such as money, personal belongings, family heirlooms and real estate. But with the amount of information we save online on the rise, people are starting to turn their attention towards what happens to their 'digital assets' as well.
What are digital assets?
Digital assets include passwords, private emails, digital music and film libraries, online financial account information and social media accounts. After we die, or become incapacitated and unable to deal with these belongings, they need to be handled with care.
A deceased's financial and other private information can be left vulnerable in inactive online accounts, making them easy pickings for hackers and identity thieves. Likewise, surviving family members may not be able to gain access to the information, risking the loss of family photos, videos, mementos and important personal data.
New South Wales is the first jurisdiction in Australia to look at this from a legal and estate planning perspective, with a view to better understanding whether we need a new set of laws regarding who can access our data after we die, and the options for distributing or destroying our digital footprint.
NSW Attorney-General Mark Speakman has referred the matter to the state's Law Reform Commission, to "look at whether our laws are clear and fair enough to make sure people have some certainty over what will happen to their digital assets when they die."
What happens to our cyber life when we die?
About 88% of Australians have a smartphone, and according to a report released by Sensis last year, 79% are on social media, which most of us access via smartphone. Our other favourite activities include watching TV shows and movies on demand and interacting with various Apps we've downloaded.
In one way or another, most of us use the internet every day. Just ask anyone who has had technical issues with an internet service provider or modem and they'll lament how inconvenient it is not to be able to go online to pay bills, check bank balances, watch our favourite TV shows, and of course, keep in touch with family and friends.
All of this cyber activity – protected by personal passwords – is part of our lives and it too needs to be considered when we die.
Do you want to keep your social media profile?
Some social media platforms give you the option of deciding what to do with your social presence after you die; for example, if you want to allow future messages to be posted posthumously, enabling friends and family to post on birthdays, anniversaries, or holidays.
But all of this means you have to enable a 'legacy contact' – which is someone to manage the account after death.
New South Wales is now looking to the United States, which has enacted a uniform code for dealing with some of these issues.
Legal experts say that one of the reasons dealing with digital assets is not straight forward is because the platforms are global.
They believe it's time for our state to consider legislation which accommodates for changing technology.
In recent years, Australian cyber laws have undergone significant review to keep pace with technological advances: cyber bullying and revenge porn are good examples of this.
The Law Reform Commission is expected to furnish its final report within 18 months.
Receive all of our articles weekly