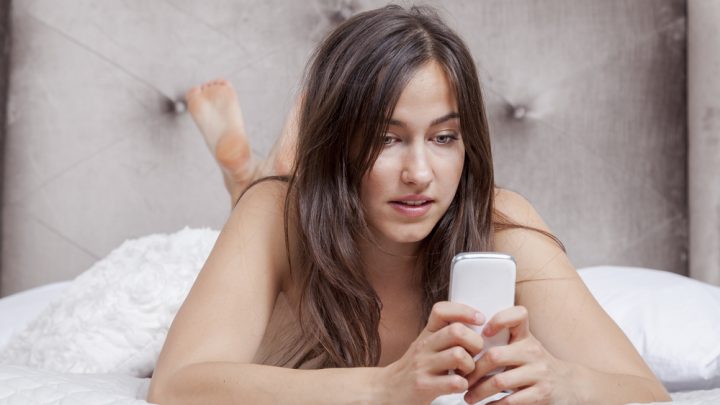 Thinking about getting back at your ex by posting nude pic or some saucy sex video online?
Think again. Not only is revenge porn not cool, you could land yourself in prison.
The NSW Government has announce it is making moves to criminalise "revenge porn", and in doing so, it will make it a crime to create and distribute sexually explicit images without consent.
After last year's parliamentary inquiry into privacy laws, a report was released by the Upper House Committee recommending the creation of laws enabling people to sue in the courts, or otherwise get 'justice', if their privacy is recklessly or intentionally invaded.
NSW Attorney-General Gabrielle Upton has now said that criminalising "revenge porn" will be part of that response. Ms Upton has recognised that distributing intimate images without consent often involves ex-partners seeking revenge, and is particularly troubling in domestic violence situations, where a victim may be forced against their will to participate in the production of explicit images.
"These images can have a devastating emotional and social effect on the person pictured and can be used as a way to deliberately humiliate, control or harass the intended victim," Ms Upton said.
"No one has the right to share explicit photos without consent, and new laws will protect people and make it clear this kind of behaviour is totally unacceptable.
"The use of mobile phones as recording devices has made it easier for people to share intimate images without consent on social media or websites, causing great distress for victims, and we need strong laws to protect them."
Currently, Victoria and South Australia are the only states to have laws banning people from sharing intimate images without consent.
"Distributing intimate images without consent often involves ex-partners seeking revenge," said the Attorney General. She says it can often be part of a domestic violence situation where victims can be forced into creating sexually explicit images, which are later used against them.
However, others argue that giving the Privacy Commissioner powers to remove offensive images would be more effective, and avoid further traumatisation of victims by making them go through the court system.
Those concerned say that when faced with the prospect of a criminal trial, some victims might be less inclined to come forward to authorities with their complaint.
Making the new laws
In order to draft the new laws, the Government now needs consult with legal experts in order to define 'intimate images', as well as the parameters around sharing and distribution, and the maximum penalties which will apply. The law needs to also determine the difference between 'consensual' and non-consensual images.
Laws around Australia
In 2014, Victoria made it a criminal offence to maliciously distribute intimate images without the person's consent. Offenders can face up to two years' imprisonment for distributing images, and up to one year for threatening to distribute them.
South Australia has also made revenge porn a crime, with offences carrying a fine of up to $10,000 and/or two years in prisonment.
Nationally, people can be charged with 'using a carriage service to cause offence or to harass or menace another person' under Commonwealth legislation, or can be charged under Commonwealth pornography laws, depending on the severity of the incident and the circumstances involved.
Of course, what makes matters even more complex is the cross-border nature of the internet, and that crimes like these not only traverse state laws, but international laws too which can make them notoriously difficult to prosecute.
Receive all of our articles weekly
Author
Sydney Criminal Lawyers
Sydney Criminal Lawyers®
is Australia's Leading Criminal Defence firm, Delivering Outstanding Results in all Criminal and Driving cases. Going to Court? Call (02) 9261 8881 for a Free Consultation.