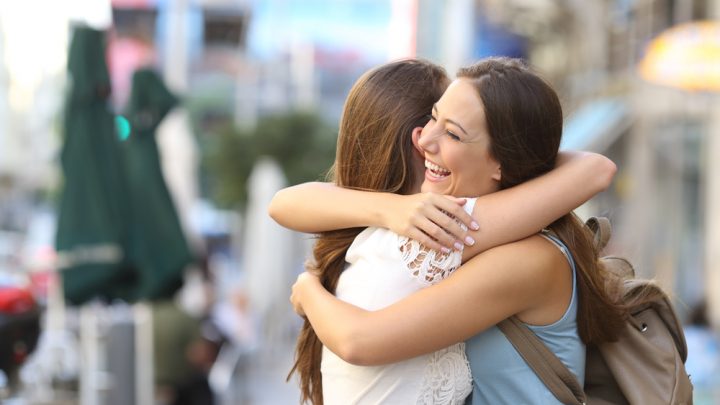 Zak Harvey was having a great time. The 32-year-old was out on a Saturday night in Perth, clubbing and drinking.
An affectionate person by nature, Harvey was on the street outside a nightclub giving hugs to passers-by in the early hours of Sunday morning. Then Harvey saw Patrick Sunill Lilii, a 26-year-old security officer, standing nearby. Harvey tried to hug Lilii by jumping on him and putting his arms around Lilii's neck.
Then things went horribly wrong.
Lilii didn't see Harvey approaching – he just felt Harvey's arms around his neck and assumed he was being attacked. He didn't know why. Lilii responded by pushing Harvey away and Harvey fell and hit his head on the concrete footpath. Lilii later said: "I didn't know what his intentions were at the time. I just felt someone on me."
Harvey sustained serious head injuries and later died in hospital after his life support was switched off.
Lilii was charged with unlawful assault causing death. After pleading not guilty, he was tried by jury in Western Australia. The prosecution pointed to Lilii's security background and his imposing physique to argue that he had used unnecessary force against Harvey.
But the jury decided that the force used was reasonable in the circumstances, and Lilii was found not guilty of the charges.
All round, it was a tragic set of circumstances. While the outcome of this case seems just, there is tremendous sadness in the fact that two innocent lives were so affected.
Even Harvey's father sympathised with Lilii, telling Perth Now that, "I feel so sad for the guy who did it. I'm sure he's just a normal human being who overreacted. His life will be hell for a long time, I would imagine."
Where is the line in the sand between self-defence and unnecessary force?
Anyone innocently standing on the street who thought they were being attacked would likely want to push that person away and not be subjected to criminal prosecution, right?
Self defence and excessive force
In NSW, section 421 of the Crimes Act deals with acts of self-defence where excessive force is used, resulting in death.
It says that where a person uses excessive force in self defence, although they believe it to be necessary, they are not criminally responsible for murder but instead for manslaughter.
Avoiding a murder conviction is good news for those in such unfortunate circumstances, but it still leaves the problem of the manslaughter conviction, which can also result in a lengthy prison sentence.
To achieve an acquittal of the manslaughter charge, the defendant would have to raise evidence that his or her response was reasonable in all the circumstances.
If drugs or alcohol impaired the defendant's judgment at the time of the incident, this impairment cannot be used as a defence to a manslaughter charge.
The occupation and physique of the defendant compared with the victim may also become an issue, as the Lilii case demonstrated. The inference was that Lilii ought to have known how to handle himself in such a situation, because he worked in the security industry.
But Lilii didn't see Harvey coming and could not gauge his intent. Lilii had also stated that he had undertaken self-defence training a few years earlier, but could no longer remember what he had learned.
It is difficult to find anything wrong with the way Lilii handled the situation, and the case is an example of how innocent situations can go very wrong in the blink of an eye.
In a perfect world, no one should be taken off-guard by a drunk hug, but with alcohol and drug-fuelled violence a common occurrence, it's likely that many of us will at one time or another have to deal with some unwelcome attention from an intoxicated person.
If you find yourself in a situation of having to defend a charge arising from similar circumstances, quality legal representation can often be the difference between a guilty verdict and an acquittal.
The earlier you seek advice on the criminal law on assault, the better off you are likely to be.
Receive all of our articles weekly