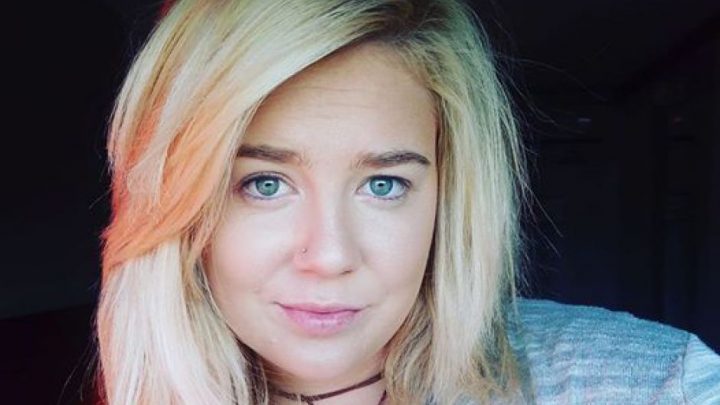 Cassie Sainsbury was facing 30 years in a Colombian prison. She's been sentenced to a maximum of six, and could be released in as little as two years and five months from now.
When Sainsbury was detained in Colombia earlier this year, her fate seemed ominous. She was found with nearly 6kg of cocaine stashed inside 18 pairs of headphones at Bogota Airport, trying to board a flight to London before heading back to Australia.
Under the Colombian penal code, the maximum penalty for any amount of cocaine over five kilograms is 30 years in prison.
Initially, Sainsbury denied any knowledge of the drugs, but in August, she attempted to make a plea bargain – a reduced sentence in exchange for information on the drug ring in which she was involved.
The deal was rejected by the judge, who explained he was unable to accept the arrangement because of Sainsbury's surprise claims about being forced to carry the drugs due to threats to her family.
But this week, after a second plea deal was approved by a Colombian judge, Sainsbury was sentenced to a maximum of six years in prison, and fined the equivalent of 450 Colombian minimum wages (about $140,000).
Her lawyers say that if she continues to teach English in prison and stays out of trouble, she could be free in as little as three years.
The seven months she has already spent behind bars will count towards her sentence, and her behaviour will be monitored to determine whether she is a candidate for early release.
'Small fish'
According to Colombian lawyers, one of the reasons Ms Sainbury's second plea deal was accepted is that officials consider her a 'small fish'.
Her legal team always argued that she was simply a pawn in a well-organised, international drug syndicate and that she carried the drugs due to threats from others.
However for some years, the drug policy of Colombia has focused on criminalising the lower levels of the cartels, around 74 per cent of the people in prison for drugs are these 'small fish'.
So why such a reduced sentence for Ms Sainsbury?
Reduced sentence
In Colombia, prison overcrowding is a massive problem. Despite several costly investment programs designed to increase capacity, the nation's prisons have gone from 10 per cent over capacity in 1995 to more than 56 per cent over last year.
A significant contributor to overcrowding is the overuse of pre-trial detention; which in Australia is called being on 'remand'. More than a third of the prisoner population are currently awaiting the finalisation of their court dates, which is a similar figure to here in NSW.
Sainsbury's lawyers also say that Colombian media and the general public have been largely unaware of, let alone interested in, in their client's case. They believe that by keeping the case low profile, the court saw less need to impose a heavy penalty to deter other would-be offenders.
That said, the sentencing judge did say he wanted to send a strong message to other Australians about the dangers of getting involved in drug networks in the country.
What next?
Sainsbury's lawyers say their client was lucky – that she was simply a young person in a bad financial situation who got herself into trouble. They intend to appeal her fine only, based on the fact she simply cannot pay.
To date, the Australian government has paid for Sainsbury's legal representation. Australians facing serious charges overseas and more than 20 years' prison time are entitled to some financial support from the government. Some estimates for Sainsbury's legal bill are as high as $100,000. However, the Government will not pay her fine.
Aussie in Bali prison for drug possession
Another Australian, Joshua James Baker, is facing 15 years in an Indonesian prison, on charges of bringing a mixture of marijuana, tobacco and prescription-only drugs into the country.
Baker was apprehended by authorities at Ngurah Rai airport in early October with 28 grams of marijuana and 37 pills of diazepam, a prescription-only sedative.
Under Indonesia's strict anti-drug laws, Baker would face a minimum five years behind bars if convicted of drug importation and a minimum four years if found guilty of drug possession.
Mr Baker is currently being detained at a police hospital. He escaped from there two days after being arrest, while his guards were watching television – only to be re-captured 12 hours later.
His defence lawyer say he suffers mental health problems and needs to be kept medicated.
Baker will undergo a medical assessment, but in the meantime remains under police arrest in hospital.
Receive all of our articles weekly