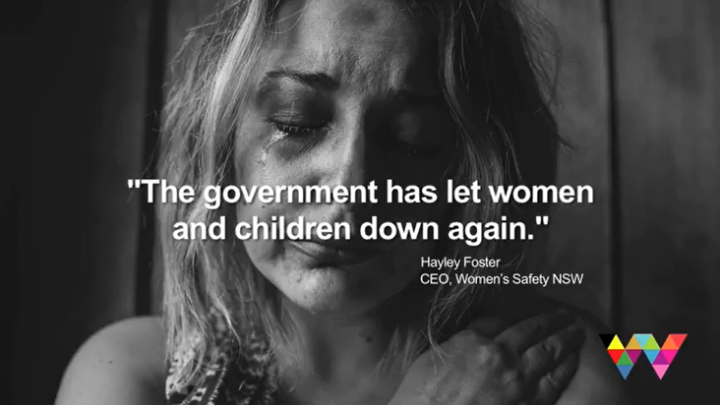 Last week, the Coronial Inquest into the death of Hannah Clarke and her three children – who burned to death after her estranged husband set the family car alight before killing himself was finalised after 9 days of hearings in Queensland. 
The inquest heard powerful and sometimes harrowing testimony from Hannah's family, social workers and police, about Rowan Baxter's violent and controlling tendencies, as well as his increasingly erratic behaviour. 
There were details of Hannah's numerous complaints to, and interactions with, police and the multiple safety concerns voiced by friends and family. 
Systemic failures of the system 
Sadly, much of the testimony has been eerily similar to many stories we've heard before. 
But there are two remarkable pieces of evidence that point to great failings in the law and also the Family Court System.
When Hannah Clarke's ex-partner abducted one of her children from a park on Boxing Day in 2019, just weeks before he killed the entire family, Hannah was told by Police that there was "not a lot they could do" because her ex-partner had not broken the law. 
He took the child to New South Wales for two days before police located them. 
The inquest also heard from Psychologist Vivian Jarrett, who treated Rowan Baxter for six sessions and agreed he was at a high risk of harming others. 
Dr Jarrett was also aware that Baxter may have been trying to "pull the wool over her eyes" to create a good impression for the family court, in order to gain access to his children, but she did not detail these concerns in her notes. Instead, she wrote a favourable reference for Rowan Baxter in the weeks before he killed his family. 
She also reportedly provided a police statement a day after the family's deaths saying Baxter was 'level headed' and 'low risk'.
'Broken system'
For years families who've actually been through the Family Court system have spoken of its systemic failures and how often makes decisions that don't serve the best interests of the children – often handing them back to perpetrators of sexual, emotional and physical abuse. Clearly more checks and balances need to be put in place. 
Deputy State Coroner Jane Bentley will deliver her findings by the end of June and is expected to make a number of recommendations including better training for police as first responders, the trial of multi-disciplinary stations that bring together police and services like housing, to support domestic violence victims. 
There have also been calls to address the lack of specialist services for men, to better address emotional, behavioural and anger management issues.  
Numerous experts are chiming in about what changes need to occur, some typing up their own columns for the media offering hope that more can be done to stop the horror of domestic violence. 
This is good – all ideas and opinions are useful and many are insightful, but the chilling fact remains: at least 14 women have been killed as a result of alleged domestic violence across Australia so far this year. 
More funding for ending violence against women 
Last week, Federal Treasurer Josh Frydenberg delivered a budget in which he announced $2.1 billion in funding for a range of new measures for specifically supporting women. 
$1.3 billion is earmarked for programmes that form the first part of the Commonwealth's contribution to the new national plan to end violence against women and children. 
A draft of the plan has been circulated for input, but needs to be agreed upon by all of the States and Territories before mid-year.  The money includes programs for prevention, early intervention, response and recovery, although there's not full detail available yet to understand what that actually means. 
The good news is that cash payments for victims escaping violence will continue and more investment will be put into safe transitional accommodation and crisis centres. 
And all of this is excellent, a frank acknowledgement of the seriousness and prevalence of domestic violence in this country. 
But the big question remains – will it actually be enough, or directed where it needs to be to actually stop the violence? 
Funding is all very well, but political will is also a must. Right now it seems like we're pouring millions of dollars into domestic violence at both a state and federal level with very little results, in fact numbers are increasing. 
In the words of Hannah Clarke's father: "Why does it take the murder of four beautiful souls and dozens of others every year before governments respond?" 
Receive all of our articles weekly