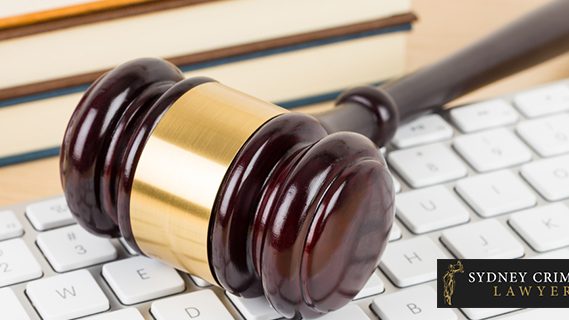 In case you've missed any of them, here's a rundown of the past week's articles:
Suspected Misconduct by Juror Triggers Investigation
The Court of Appeal ordered an investigation into allegations that a juror in a sexual assault trial published a Facebook post calling for 'sex predators' to be 'put down like dogs'.
Click here to read the article
Remembering Sydney's Bunny Killer: The Crime of Aggravated Cruelty to Animals
The 36-year old Sydney financier got his kicks by torturing rabbits while high on 'ice'.
Click here to read the article
Scott Morrison: The Dumbing Down of Kirribilli
Our bumbling Pentecostal PM has done his best to impose his religious views on the Australian population, while at the same making misleading statements about a range of matters including the state of our economy.
Click here to read the article
Another Catholic Priest Charged with Child Sexual Offences
The priest is accused of molesting five children aged between 12 and 15 at a NSW boarding school in the 1980s.
Click here to read the article
Men Impersonate Police to Rob Currency Exchange
Two men are at large after pretending to be police officers to make it easier for them to rob a currency exchange store.
Click here to read the article
Sydney Man Accused of Procuring Children for Unlawful Sexual Activity
A man will appear in court today charged with approaching kids in a Marrickville park yesterday and attempting to procure for them for unlawful sexual activity.
Click here to read the article
Double Demerits Over the Easter Long Weekend
Double demerits are in force for an extended period this Easter.
Click here to read the article
Morrison Targets Animal Rights Activists, While Nazis Go Unhindered
Our PM has vowed to target those who expose animal cruelty, while little is done to deter extreme right wing hate preachers from inciting violence.
Click here to read the article
On Legalising and Regulating Cocaine: An Interview With Dr Julian Buchanan
Dr Buchanan believes that unless the possession and use of all drugs is legalised, bias in the system will continue.
Click here to read the article
Free Assange: Incarcerated for Exposing the Truth
Julian Assange faces up to 45 years behind bars for exposing "the homicidal way America conducts its colonial wars".
Click here to read the article
Wrongly Convicted Man Dies in Hit and Run
A Perth man who spent 12 years in prison after being wrongly convicted of murder due to police misconduct has been killed in a hit and run incident.
Click here to read the article
It's Time to Regulate Cocaine and MDMA: An Interview with Transform's Steve Rolles
The man who published a guide on Cannabis regulation which informed Canada as it legalised the drug, believes it's time to regulate stimulants such as cocaine and 'ecstacy'.
Click here to read the article
Indiscriminate Slaughter: The Leaks that Led to the Targeting of Assange
WikiLeaks published a treasure-trove of information debunking US propaganda about its foreign invasions, including evidence of the indiscriminate slaughter of Iraqi civilians, the murder of children and bombings at public events in Afghanistan, and the long term detention of innocent civilians at Guantanamo Bay.
Click here to read the article
If you are going to court for a criminal or traffic case, call us anytime on (02) 9261 8881 to arrange a free first conference with an experienced criminal lawyer at Parramatta, the Sydney CBD, Liverpool, Penrith, Bankstown, Chatswood, Wollongong or Newcastle.
Receive all of our articles weekly
Author
Sydney Criminal Lawyers
Sydney Criminal Lawyers®
is Australia's Leading Criminal Defence firm, Delivering Outstanding Results in all Criminal and Driving cases. Going to Court? Call (02) 9261 8881 for a Free Consultation.