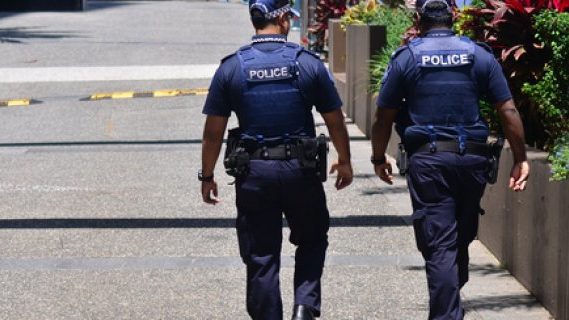 Since the Queensland Police Force (QPS) announced a massive restructure in 2013, complaints against police and crime rates have risen by almost 10%.
Surfers Paradise – also known as 'The Glitter Strip' – has seen a 17 per cent spike in crime over the past two years alone. Serious assaults and road fatalities make up most of this rise.
The QPS restructure saw eight regions reduced to five, and police districts fall from 31 to 15. More than 300 staff were dismissed and 86 commissioned officers accepted voluntary redundancies. An emphasis on more efficient and effective policing methods was expected to result in a 10% drop in crime rates and less complaints.
However, there's been one headline after another reporting major gaps and problems with the service, including the story of Tara Brown – who was turned away from Southport Police station five days before she was bashed to death by her ex-boyfriend.
It has been reported that Gold Coast has been diverting its resources to beef up patrols in growing suburbs to the north, where crime is also a significant problem.
Complaints on the rise
Since the reforms, complaints against police have increased 10 per cent with many of the Crime and Corruption Commissioner investigations involving serious assaults on members of the public. The Police Association has partially attributed the rise in complaints to the pressures of the job.
Community confidence in the force has also fallen sharply over the past 12 months.
The problem may be worse than figures suggest
Just a few weeks ago, two high-ranking Gold Coast crime managers reported that police are under-reporting crimes and complaints to make it appear they are doing a better job than in fact is the case.
Despite the figures and reports, Police Minister Mark Ryan claims all is well and police are doing a good job. He says the current state government, under Annastacia Palaszczuk, is serious about tackling crime and restoring community confidence.
"We have provided new funding, new resources, tough new laws and the collective will of more than 800 sworn police officers," he advised.
Calls for an independent review
Bond University criminologist Dr Terry Goldsworthy who is based on the Gold Coast, has called for a major review of the restructure, comparing the changes to replacing a car.
"If you were selling a car and updating it with a new model, the new model must be substantially better", he remarked.
Townsville is another area which appears to have been adversely affected by reforms, with QPS statistics suggesting that between 2015 and 2016 car thefts rose by 78 per cent, robberies went up by 79 per cent and assaults by 9 per cent, with all three categories at record levels since 2001. Unlawful entries rose by 32 per cent.
Townsville has recently boosted police numbers and introduced its 'Stronger Communities' initiative, which works with troubled families. But residents believe the government is not delivering effective measures to reduce crime, with many reporting being in fear of going out after dark.
Receive all of our articles weekly