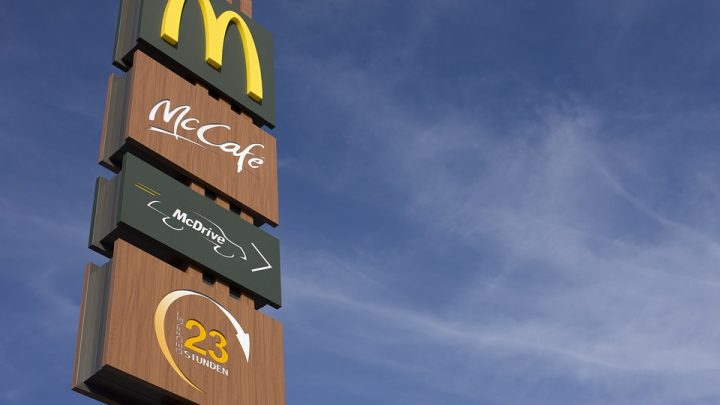 Imagine you're a car salesman and accidentally have a brand new car stolen because you left it in a public place, unlocked with the keys in the ignition, with a full tank of petrol, while you were on the job.
Chances are your employer would not take too kindly to the mishap. There would undoubtedly be some serious consequences – perhaps you'd even lose your job.
This is not the case for the many New South Wales police force officers who 'lose' weapons in the line of duty.
According to a recent report, a gun, ammunition, 29 batons, 24 pairs of handcuffs, 16 portable radios and two breath test devices have gone missing since 2013.
Missing firearm
The gun and ammo were picked up by a serial thief, after an officer left his backpack at a McDonald's restaurant.
Detective Senior Constable Mark Ellims left the bag behind after a meal with several other plainclothes officers at McDonalds in Mascot.
He returned some time later, but a person well-known to police, Benjamin Aurisch, had beaten him to it.
A baton, pair of black police gloves, police badge, warrant card and keys were also in the bag, along with the Glock pistol and 30 rounds of ammunition. CCTV footage showed Mr Aurisch finding the bag, looking through it, then leaving the premises with it, although when police tracked him down a few hours later, he said he'd already given the weapons to a friend who intended to sell them.
Mr Aurisch took police to an empty house where he dumped the empty backpack, and a garage where he met his 'mate' – the weapons 'middle man'. The gun has not been recovered.
Aurisch was subsequently convicted and sentenced to a minimum 12-month prison term.
Officer Ellims' actions were the subject of an internal police investigation, which found that he breached departmental policy. He is said to have faced "internal disciplinary action," details of which have not been released. He has since gone on to become a decorated drug squad detective.
Records from the Police Armoury say that several batons as well as handcuffs also disappeared when an Officer went on leave from the force. Two batons went missing when Police Officers moved house, and many other vanishing weapons have been recorded as 'missing'.
Guidelines and Penalties
The NSW Police Force has strict guidelines for the use and storage of its equipment, and officers are supposed to immediately report anything lost or misplaced. Irrespective of this, all of this 'lost' equipment is now circulating in the community, and will probably find its way into the wrong hands, if it hasn't already.
Some losses like keys or even handcuffs may occur during searches through scrubland and police pursuits, particularly when officers are on foot. But the fact that an officer misplaced a gun and it fell into criminal hands is cause for concern.
The Force says the seriousness of each incident is assessed individually, and consequences can range from reprimands to formal investigations by the Professional Standards Command.
However, some believe that the penalties faced by police officers for serious breaches of policy are inadequate, and that breaches which endanger the community should have serious consequences in order to deter others.
Receive all of our articles weekly