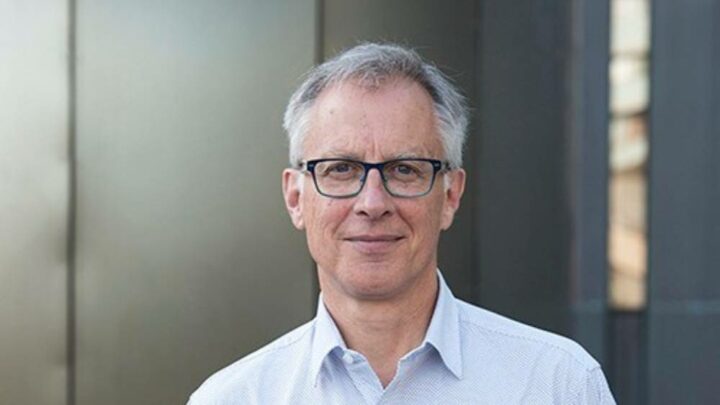 That people should not be discriminated against because of their religious beliefs is something that a majority living within our secular society would agree upon.
Indeed, persecuting someone because of adherence to a particular faith is akin to discrimination on other grounds protected under state law.
However, currently, in NSW, religious beliefs and practices aren't protected from discriminatory behaviour.
The Anti-Discrimination Act 1977 (NSW) (the Act) protects a long list of attributes, including race, sex, sexuality, gender, disability and age. But there's a gap in terms of faith.
So, NSW One Nation leader and self-professed atheist Mark Latham stepped up in February last year to fill this void, when he introduced his Anti-Discrimination Amendment (Religious Freedoms and Equality) Bill 2020 into state parliament.
And as NSW Greens MP Jenny Leong pointed out last week, there's something a little suspect about One Nation promoting a bill to protect freedom of religion, as it has long had policies steeped in Islamophobia, including banning the burqa and restrictions on mosque developments.
The privileging of religion
Latham's bill was referred for parliamentary review in June last year. The main criticism emerging from this process was that it would amend the Act in a way that religious beliefs would be bolstered to such a degree that it would permit discrimination against others in the name of religion.
In its submission to the review, the Australian Discrimination Law Experts Group (ADLEG) outlines that the bill "is flawed as it privileges and prioritises religious belief and activity over other protected attributes".
The ADLEG submission further posits that the One Nation laws provide religious organisations with a range of exceptions "in relation to a vast array of potentially unlawful conduct", and it permits these organisations to refuse to comply with existing laws that conflict on the basis of faith.
Despite the criticisms, the majority of the parliamentary committee went on to endorse the bill in its final report and recommended that the Berejiklian government draft its own set of laws based upon it. Yet, there were several dissenters within the committee, including Leong.
Flawed laws
Sydney University Law Professor Simon Rice is a leading discrimination law expert, who appeared at the committee review hearings, where he outlined that rather than accord to current NSW anti-discrimination legislation, Latham's laws tend towards human rights law.
The ADLEG member also questions why the review's final report is presented as if the entire committee agreed with all of its recommendations, and the fact that there were strong dissenting voices has been relegated to the minutes section at the end of the document.
Sydney Criminal Lawyers spoke to Professor Rice about why he asserts the bill that the Coalition has lauded is flawed, the issues involved with enacting laws like these, and the reason why Latham came to loggerheads with him during the committee hearing.
On 31 March, the parliamentary review into Mark Latham's Religious Freedoms and Equality Bill released its final report.
You appeared as an expert witness, asserting the bill is fundamentally flawed as it attempts to amend state anti-discrimination laws to include religion, but it does so in a way that diverts from current discrimination law.
Professor Rice, how does One Nation's bill fail to follow the regular protective aims of the Act? And why is this problematic?
If it was an amendment that was consistent with and respected the design of the Anti-Discrimination Act, and the general policy in that Act, then it would add religious beliefs to the list of protected attributes, along with race, sex, disability, age, and so on.
But this bill goes further than that.
Instead of protecting people from discrimination on the basis of their religion, it allows people to assert their religious beliefs in a way that enables them to discriminate.
So that's to turn the Act around and use it as a sword and not a shield. The whole Act is there to protect people against discriminatory treatment. It's not there to allow people to use their religion as a means of imposing discrimination on others.
This is not a point you specifically raised, but a lot of concerns were focused on proposed section 3 of the One Nation bill.
This enshrines the provisions of the International Covenant on Civil and Political Rights (ICCPR), the UN declaration on religious discrimination and the Siracusa Principles into the legislation.
In particular, it specifically sets out article 18(3) of the ICCPR, which states that limitations on religious belief must only be made when "necessary to protect public safety, order, health or morals".
Why has this section of the proposed laws raised such widespread concern?
It's again fundamentally inconsistent with the law that we have. Unfortunately, the law that we have is a very old fashioned one. It was drafted 45 years ago. So, the rest of the Act doesn't reflect those principles and conventions.
I agree that we should have a discrimination act that does. But that requires us to have a new discrimination act, which is long overdue.
To try and impose this framework on the Act, which we've had for 45 years, and all the law, the cases and interpretations that have been developed under it, would make no sense.
It would undermine the Act and take away the legitimacy of all that has been done so far. What we need to do is to take those principles and design a new act.
That is the first point. The second point is there are a lot of rights and freedoms set out in the ICCPR, of which freedom of conscience and thought is only one.
It is fundamentally at odds with a discrimination act to favour one form of protection over another form of protection.
If we start again with a new discrimination act that does give effect to the international convention, it would not favour protection of one right and freedom over all others. It would accommodate them according to established human rights principles of reasonable limits.
So, singling out article 18(3) from the ICCPR is favouring one freedom over all others?
Exactly. It is just cherry-picking.
During the 23 October hearing that you appeared at Latham had a go at you.
The One Nation leader called you "disgraceful", which seemed to be sparked due to fellow ADLEG member Liam Elphick having suggested there are similarities between his bill and the Christian Porter-drafted federal Religious Discrimination Bill.
Why do you think this so irked the NSW One Nation leader?
I honestly didn't know what he was talking about. I can't explain why he called me disgraceful. And I can't explain why the chair declined to do anything about it.
I answered the questions in a direct, honest and respectful way.
My colleague had written an article, in which, Mr Latham said, compared the two. I didn't know then and I don't know now whether that's accurate.
It was simply not what I was there talking about.
Turning to the Anti-Discrimination Act as it currently stands, the review committee and witnesses all raised the need for improvements.
What are its failings? And how could it be improved?
There's an old way of drafting discrimination laws in Australia, and there's a new way.
The old way still exists in NSW, Western Australia and South Australia. That means that the way the acts were drafted was very cumbersome, with bits and pieces added in.
Since then, the understanding of what discrimination means, and how it works has developed a lot. So, the law in NSW has actually helped other states understand what's going on.
The new form of act – which exists in Queensland, Victoria, the ACT, the NIT and Tasmania – is a single comprehensive piece of law that wasn't built up over time.
It learns from the law in NSW, and it has a much more contemporary idea of concepts like discrimination, harassment and vilification.
The short story is we are talking in NSW about a concept of discrimination from two generations ago. And we now have a modern approach to doing it, which is effected in other jurisdictions, but not in NSW.
So, amendments are only going to make the current Act worse and complicate it.
Discrimination law is supposed to be like a code of conduct for people. You should be able to pick it up, read it, and know what you are allowed to do and not allowed to do.
You can't pick up the NSW Act and work out what you are supposed to do and what you shouldn't do. It doesn't serve its public purpose.
But you can pick up the Victorian Act or the ACT Act and you have a much better idea of what is permitted.
That is the sort of fix we need.
You raised the point that the One Nation Bill is framed in a manner that accords to human rights law. Is this pointing to the need for a bill of rights in NSW?
It follows. And their concerns would be addressed if there was a human rights law in NSW.
Where there are human rights laws in the ACT, Victoria and Queensland, there is a clearly stated right to freedom of thought and religious belief.
So, it would be better that they sought human rights protection, rather than shoehorning that into this old piece of law.
So, what would be the danger of enshrining religious freedoms in accordance with human rights law, whilst leaving other rights unprotected in this manner?
It would privilege one right over others. It would mean one right would have to be interpreted in a particular way in regard to international law, while none of the other rights would be.
It would be to fundamentally fracture a compressive anti-discrimination protection.
And lastly, Professor Rice, as it stands, the review report has recommended the Coalition government enacts similar laws under its own legislation. You assert the laws are problematic.
What are your concerns if they are passed? What sort of effect could they have on the ground?
Firstly, I'd like to draw attention to the minutes at the end of the review report. The minutes make clear that this is not a unanimous report. And it states that the committee resolved not to publish dissenting views.
So, the committee resolved to publish this as a single report, despite the fact that members of the committee objected to significant parts of the report.
I've never seen this happen before. I have never seen a report published where there would usually be a dissenting report without one. But the majority of the committee resolved to not publish the dissent.
And as a result, the dissemination of the report looks as if it's a whole of committee report, and you have to read the minutes to see that it's not.
So, you are right that the report as published makes recommendations, but I note they are not unanimous.
Your question is what would be the problem if they did it. Well, the Act already is failing as a guide to public conduct.
It's already a confusing code to show people, particularly employers, how to behave. So, if you added religion in a conventional way, it would only be one more bit of protection that was part of a confusing act.
But to add the protection in the way that's proposed would create almost an impossible situation for employers, who would be forced into arbitrating themselves among employees with differing views.
It creates conflict. It sets up antagonism between people according to their religious beliefs. It is not a code for respectful civil conduct. It is not a code for employer compliance.
It is a recipe for conflict.
Receive all of our articles weekly