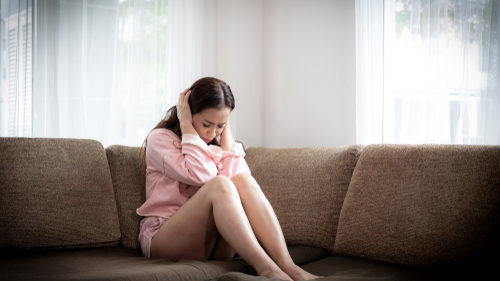 NSW Bureau of Crime Statistics and Research (BOCSAR) figures released in June, revealed that over the 12 months to March this year, domestic violence (DV)-related murders doubled to 38 people, which was up from 19 homicides that occurred in domestic circumstances the year prior.
As well, domestic violence-related assaults had risen by 6 percent over that same period. In the 12 months to March 2019, there were 30,063 domestic violence assaults reported to NSW police, which compares with 28,359 over the 12 months up to March last year.
"The rise in DV assault is… likely to be a case of increased reporting rather than increased domestic violence," explained then BOCSAR executive director Dr Don Weatherburn in a media release.
Dr Weatherburn's comments reveal that domestic violence has pervaded and remains rampant within communities throughout NSW, and that a rising awareness of this is leading to circumstances where victims of such violence are now more willing to step forward and report it.
And it's against this broadening understanding of the DV crisis that's gripping the community that the NSW state government passed new tenancy laws last October that provide women trapped in domestic violence situations with a greater ability to get out of them.
The means to leave
NSW parliament passed the Residential Tenancies Amendment (Review) Bill 2018 (the Amendment) on 17 October last year. The legislation made a number of changes to the Residential Tenancies Act 2010 (NSW) (the Act), including provisions around tenancy terminations in DV circumstances.
"Domestic violence is a scourge on our communities and the New South Wales government is serious about taking action on this issue," then innovation and better regulation minister Matt Kean said during the second reading speech on the bill.
The minister set out that under NSW tenancy laws still in place last year, a domestic violence victim could give 14 days' notice on their tenancy if a former or current co-tenant or occupant was prohibited from entering the premises due to a final apprehended violence order (AVO).
However, as Kean further explained DV advocates argued that most women never get to the point of obtaining a final AVO, due to the drawn-out process. And, the legislation he was introducing significantly opened up mechanisms, so as to allow victims greater ability to vacate their dwellings.
The DV tenancy laws
Last year's Amendment inserted division 3A into part 5 of the Act, as of 28 February this year. Section 105B of the Act now provides that a tenant has the right to give their landlord a domestic violence termination notice if they're in circumstances of domestic violence.
DV circumstances arise when an individual – or their dependent child –has been subjected to domestic violence, and the perpetrator has been convicted or there's an AVO or a Family Court injunction against them, or a medical practitioner has declared them a DV victim during their current tenancy.
Section 105C of the Act stipulates that a domestic violence termination notice can specify a termination date that's the same day as the notice is presented to a landlord or their agent, and in the case of a fixed term lease, it can be a date prior to its ending.
And a tenant vacating under these circumstances does not have to pay compensation or any additional amount for an early termination, under section 105D of the Act. The person simply ceases to be a tenant from the termination date.
Further protections
Section 105D also provides that a co-tenant, who is not the DV perpetrator, is not liable to pay anything but their own rent for the two week period following the DV termination date. And section 105E allows that co-tenant to apply to the tribunal to end their tenancy under these circumstances.
The Amendment also created a new offence to prevent medical practitioners from providing false or misleading information in their DV declaration. Section 105H provides that a person who breaks this law is guilty of an offence, which carries a maximum penalty of 2 years in prison or a fine of $11,000.
And newly created section 213A of the Act outlines that landlords or their agents are forbidden from entering information about a person onto residential tenancy blacklists if the individual vacated their premises under domestic violence circumstances.
"This protection is vital to enable victims to find new housing," Mr Kean explained in relation to the prevention of blacklisting. This is especially so in cases where vacating may have left another co-tenant in a difficult situation, "including being financially unable to continue the tenancy".
Stronger protection for victims
The new laws providing domestic violence victims-survivors with a quick exit from dangerous tenancy situations were hailed as a breakthrough by DV service providers and related legal services throughout the state.
"Women and children experiencing domestic violence often need to flee their home quickly in order to remain safe," said Women's Legal Service NSW senior solicitor Kellie McDonald at the time the bill was introduced into parliament.
Ms McDonald explained in a statement that the system still operating last year could see a woman waiting 12 months to finalise an AVO, which would require an exclusion order, so she could vacate a property without penalty. And even then, the woman would have to wait a further two weeks to leave.
Another key reform was the broadening of the official documentation needed to accompany a domestic violence termination notice to include a declaration from a medical practitioner, which enables women in difficult circumstances to easily access a prompt and reliable assessment.
"Being able to rely on a declaration from a medical practitioner will allow victims too fearful to seek out a domestic violence order to leave their tenancy without needing to seek a tribunal order," Ms McDonald said, "as well as assuring landlords that the reason for ending their tenancy was justified."
Receive all of our articles weekly