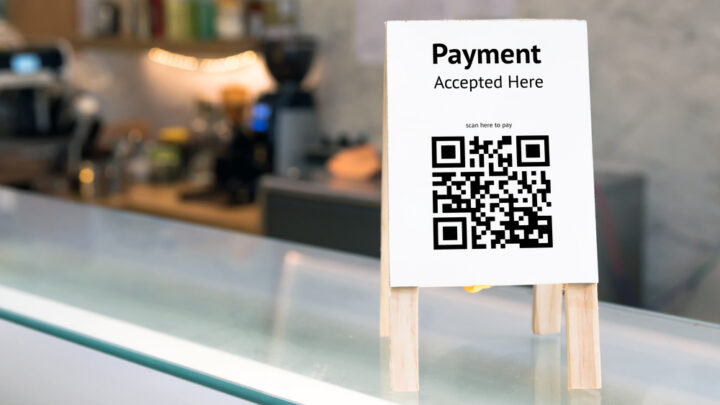 Within days of the COVID-19 outbreak in Australia most shops began eschewing cash, with a preference for cards. And here's the thing – most Aussies quickly complied.
Recently, banking experts have said that over the 12 weeks or so that the pandemic was at crisis point across the nation, the digital banking revolution sped up rapidly, by about 5 years.
And there were two reasons why: Firstly, the fact that cash became unacceptable currency almost overnight. And secondly, the effect of a psychological shift, particularly amongst people  who were not previously avid users of technology, who were suddenly forced to embrace the internet for schooling, for work, to shop and to order takeaway, as well as to connect with family and friends. In doing so, they became more comfortable with the online environment.
These two important factors have contributed to the fact that Australia is likely to be a cashless society sooner rather than later.
The impact on our most vulnerable
Forget the inconvenience of not being able to give your kids pocket money, or not being able to sell some of your unwanted stuff for a bit of cash in return, there are even bigger problems at stake, particularly for our most vulnerable people when Australia eventually goes cashless.
What exactly will the impact of no physical dollars and cents be on our homeless who don't have access to regular online connectivity? Or for the many Australians who need to flee domestic violence?
In many cases, cash is a necessary means of survival for these people.
Domestic Violence comes in many forms, but it is a common story amongst most people who flee abusive relationships that they have very few resources, because the perpetrator controlled everything, including the household money.
And, of course, the many thousands of sex workers who are often paid directly in cash for their serves because it guarantees a confidential transaction. And the elderly too – many of whom don't own a computer or a smartphone.
Despite the fact that some of these people may be eligible to receive a regular stipend from the government, which would be electronically deposited into a bank account, if they're not savvy about how the online banking system works, or how to download and access the banking apps, or don't have regular access to stable internet, then accessing funds can be problematic.
The Reserve Bank of Australia has already mooted that cash will become a 'niche' payment sooner than we think. In fact last year the Morrison Government proposed legislation which makes it a criminal offence to pay more than $10,000 in cash.
The Restrictions on the Use of Cash Bill has not yet been finalised, but it creates four criminal offences, which relate to cash payments with a value of $10,000 or more for goods or services transacted between two entities.
Two of these offences apply to anyone who either intentionally or recklessly conduct a cash transaction of $10,000 or more. One relates to a single payment and the other to a series of payments. The maximum penalties for these crimes is 2 years prison and/or a fine of $25,200.
The other two offences are strict liability crimes, meaning the prosecution is not required to establish a fault element such as negligence, recklessness or intention. One applies to single payments and the other to a series of payments. The maximum penalty is a fine of $12,600.
Stamping out the black economy
The basic premise behind the move is to crack down on the black economy – to stamp out tax evasion and money laundering, to stop counterfeiting, bribery, corruption and terrorist financing. Although many criminologists suggest that serious law breakers will find a way irrespective of the laws, and that have long moved on from cash anyway, preferring to transact in cryptocurrencies because transactions are virtually impossible to trace, and because these exist in the digital space, for now, they are beyond the parameters of law enforcement and out of the reach of financial regulators.
Privacy concerns
There is a great deal of concern over the move to a cashless society, not just in terms of the impact it will have on vulnerable and marginalised groups, but also because digital transactions are easily tracked and recorded, raising legitimate questions  about surveillance and who has access to these data trails.
There is also a risk that technology is still vulnerable – to glitches and security breaches. In fact entire banks have been known to suffer tech outages, affecting ATMS and eftpos machines. Only a couple of years ago supermarket chain Woolworths suffered a technical hitch that meant it could not use cash registers at all, and had to close for an entire afternoon, leaving grocery shoppers vastly inconvenienced.
But most concerning of all is the potential for an increase in cyber crimes such as identity theft, account takeover and fraudulent transactions. We've already begun to see the evidence of this in the past few years as people spend more time online, conducting more transactions online.
Receive all of our articles weekly