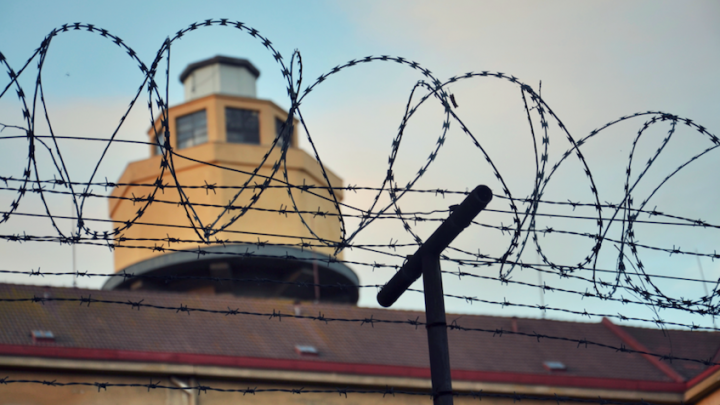 After signing the Optional Protocol to the Convention against Torture (OPCAT) in 2009, the Australian government finally ratified the international treaty on December 15 last year.
The nation is now obligated to enhance oversight in its places of detention to prevent the mistreatment and abuse of people who have lost their liberty.
Random independent inspections of facilities, such as prisons, juvenile detention centres, secure mental health facilities and immigration detention centres, will be carried out by local inspection bodies called National Preventive Mechanisms (NPMs).
And the United Nations Subcommittee on the Prevention of Torture will also inspect these closed environments, and report their findings back to the federal government.
Institutional torture exposed
Justice Action coordinator Brett Collins described the Australian ratification of the treaty as "well overdue." The long-time prisoners' rights activist has been representing Australian inmates and involuntary mental health patients at local OPCAT conferences since an initial meeting in 2009.
"It's embarrassing that Australia has lagged behind many other much smaller countries, who accepted the responsibilities they had under the treaty," he said. Indeed, as of April last year, 83 other nations had already ratified the document.
Mr Collins recalled that at an OPCAT workshop in December 2016, former Australian attorney general George Brandis "clearly admitted" the government had decided to ratify the agreement, due to negative international attention over the Don Dale youth detention centre revelations.
Although the mistreatment of youth detainees at Don Dale had been reported in 2014, the incidents of torture at the facility didn't gain national exposure until mid-2016. These included episodes of prolonged solitary confinement, tear gassing and the shackling of a hooded boy to a chair.
A fresh watchdog
Since 1979, Justice Action has been tracking abuses of authority in Australian correctional facilities. The independent organisation is in constant consultation with inmates across the country, and this input from the inside has informed its recommendations during OPCAT negotiations.
And right from the start, when OPCAT representatives from Geneva came to Sydney in 2009, as well as when Brandis ran the 2016 workshop, Mr Collins has made clear that NPMs will only be effective if the whole inspection system is overhauled and current inspectors are no longer utilised.
The inspection bodies "will need to be fresh and not merely rebadged existing inspectors," Collins explained. He went onto outline that the entire system needs to change, as any abuses of power already present are being carried out under existing monitoring procedures.
Key prisoner recommendations
At an OPCAT roundtable held in Sydney on June 8 last year, Mr Collins asserted that as far as inmates were concerned, there are structural changes that need to take place within the prison system in order for NPMs to be useful, otherwise, nothing will improve.
And Justice Action put forth three key recommendations that if applied would ensure that the implementation of OPCAT provisions would make improvements to the system.
"The most important recommendation was to make sure that prisoners' voices are fully supported," Collins outlined. And this should be done by utilising the prisoner representative committees that already exist within every correctional facility across the country.
These committees should be a part of the OPCAT structure and report directly to the NPMs. As Collins explained, individual inmates shouldn't have to report their mistreatment. Rather, it should be the job of committee representatives to bring any abuses "to the attention of authorities."
Direct electronic communication
According to Collins, in all high-security units in Australia there's a CCTV camera in the corner of each cell. And these devices are currently being used by prison staff to monitor the movements of inmates.
But, what Justice Action proposed at the OPCAT roundtable was that these cameras should be used as "communication pathway devices" that link prisoners with the NPMs, via the office of the Commonwealth Ombudsman, which is the authority that's been appointed NPM coordinator.
Prisoners should also be able to contact the NPMs through this link via a computer in their cell that would allow them to make complaints directly. This would not only improve prison monitoring, Mr Collins explained, but it would also provide inmates with direct recourse in cases of mistreatment.
An independent representative body
The third recommendation made on behalf of detainees at the OPCAT roundtable was that an independent organisation should be set up to represent prisoners' concerns. Justice Action is fulfilling this role at present, but it believes a more clearly defined body must be established.
This non-government organisation would ensure that full compliance with the OPCAT takes place, and that prisoners' rights are being upheld. It would also assist in the rehabilitation of inmates, and with their resettlement back into society.
This "elective and responsive external organisation would have sufficient funding to maintain its role," Mr Collins told Sydney Criminal Lawyers®. "And it would work closely with the Commonwealth Ombudsman in monitoring our obligations under OPCAT."
Preventing further abuse
The OPCAT roundtable that was held last June consisted of 28 representatives from various civil society organisations, including refugee advocacy networks, Indigenous organisations, and community legal centres.
Mr Collins said he believes the recommendations that were made on behalf of Australian prisoners will be taken up. The representatives from the Commonwealth Ombudsman's office, who were present at the meeting, assured him the points would be taken into account.
Australian Human Rights Commissioner Edward Santow chaired the meeting. Following the OPCAT ratification, the commissioner said that he'd begin the second stage of consultations with civil society groups on how to best implement the treaty to achieve improvements within facilities.
"Places of detention are often hidden," Mr Santow said at the time. "This can make it more likely that abuse will take place – as we saw in the Don Dale youth detention centre." He also explained that OPCAT seeks to prevent abuses before they take place, rather than stop them afterwards.
Mr Collins concluded that everybody at the roundtable "was well aware that there was an obligation to ensure that whatever came out of OPCAT should be something seen to be effective to stop the sort of things that had happened at Don Dale."
Receive all of our articles weekly