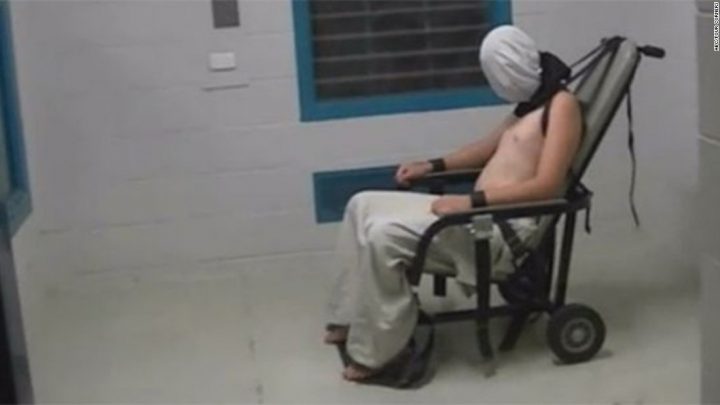 The final report of the Royal Commission into the Protection and Detention of Children in the Northern Territory was tabled in parliament on 17th November 2017.
It represents an unequivocal rejection of the Territory's 'tough on crime' approach to juvenile justice, making several recommendations for reform including a move towards prevention, diversion and rehabilitation, and the raising of the age of criminal responsibility.
Commentators suggest these recommendations across the nation, with a view to averting the abuse and institutionalisation of young persons.
Key recommendations
The report's recommendations include:
Banning the use of tear gas and force or restraint to discipline children,
Introducing body-worn video cameras in youth detention centres,
Prohibiting periods in isolation over 24 hours, or the use of isolation as punishment,
Requiring youth justice officers to have demonstrated experience working with young people.
Developing a 10-year generational strategy to address child protection and prevention of harm to children,
Increasing engagement with, and involvement of, Aboriginal organisations in child protection, youth justice and detention,
Increasing diversion and therapeutic approaches in youth justice, and
Developing a new model of bail and secure detention accommodation.
In the words of NT Chief Minister Michael Gunner:
"Our youth justice and child protection systems are supposed to make our kids better, not break them, they are supposed to teach them to be part of society, not withdraw… They are supposed to make communities stronger, not weaker."
Mr Gunner has also given 'in principle' support to raising the age of criminal responsibility from 10 to 12 years, and only detaining children under 14 if they are accused of committing 'serious crimes'.
Econoic benefits
The Royal Commission estimates that implementing its recommendations will save the Territory government nearly $336 million over a decade.
It reported that if no action were taken, youth detention costs will rise to $113 million a year, from $37 million, by 2026/27.
Lessons learnt
Commissioners Margaret White and Mick Gooda found that the system had failed to achieve its stated objective of reducing youth crime in a humane context, and that wide-reaching reform is now necessary.
"The time for tinkering around the edges and ignoring the conclusions of the myriad of inquiries that have already been conducted must come to an end," they reported.
"Only fundamental change and decisive action will break the seemingly inevitable cycle we have found… Perpetuating a failed system that hardens young people, does not reduce reoffending and fails to rehabilitate young lives and set them on a new course, is a step backwards."
In response, Mr Gunner promised the most comprehensive overhaul of the system in Territory history, allocating $50 million towards setting up youth justice infrastructure while asking the Commonwealth government to match that figure.
Closure of Don Dale
The NT government confirmed it will shut down Darwin's notorious Don Dale Youth Detention Centre within three months, on advice from the Royal Commission.
Mr Gunner described the failure of successive governments to adequately care for and protect children "as a stain on the NT's reputation".
Between August 2006 and the end of 2016, more than 1000 children were placed into youth detention in the Territory, with almost 70 per cent claiming to have been subjected to mistreatment.
The Royal Commission found that "shocking and systemic failures" occurred over many years, and that they were known and ignored at the highest levels. It found children and teenagers were subjected to "regular, repeated and distressing mistreatment" that breached human rights standards.
It found that young people were systematically subjected to verbal abuse, physical control and humiliation, and were denied access to basic human needs such as water, food and the use of toilets.
It further found that the use of isolation as a punishment had potentially caused lasting psychological damage.
Across the nation
In response, Prime Minister Malcolm Turnbull said in a statement:
"While most of the recommendations of this royal commission are matters for the Northern Territory, the Australian Government will now carefully consider those findings directed to the Commonwealth".
"Importantly, many of the recommendations have wider implications for all jurisdictions."
Across the nation, Aboriginal and Torres Strait Islander young people are 25 times more likely to be sent to detention than those who are not Indigenous.
Law Council of Australia president Fiona McLeod SC called for greater funding and a focus on early intervention, prevention, rehabilitation and community-led diversion programs.
"This is a historic opportunity to address youth incarceration rates and the raft of social welfare and child protection issues being experienced nationally. This is certainly not just an NT issue," Ms McLeod said.
Many hope other Australian jurisdictions will take heed to the report's recommendations and move away from their populist 'tough on crime' rhetoric and regimes.
Receive all of our articles weekly