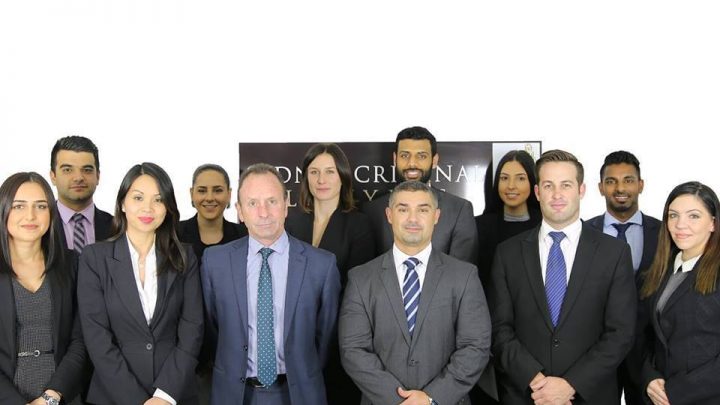 This video and article sets out 3 reasons to choose Sydney Criminal Lawyers® over other criminal law firms.
1. Senior Lawyer Guarantee
Unlike many other criminal law firms, at Sydney Criminal Lawyers® you are guaranteed to be represented by a Senior Lawyer who has years of criminal defence experience in the courtroom.
In fact, we are the only law firm in Australia to have a Senior Lawyer Guarantee.
Each of our Senior Lawyers has a proven track record of obtaining exceptional results in criminal and traffic cases – from Local Court cases for drink driving, drug possession and assault to serious crimes such as drug importation, GBH and murder.
So you won't be represented by a 'junior lawyer' or 'ex-prosecutor' – who have insufficient criminal defence experience to give you the best defence in court.
2. Results
Our Senior Lawyer Guarantee is one of the reasons that our firm produces superior results in criminal and driving cases.
Another reason is that our defence team works together and fights hard for the withdrawal of charges.
We do this in a number of ways, such as by drafting detailed written submissions to the prosecution (ie police or DPP) highlighting the problems in their case and requesting withdrawal of charges.
Those detailed submissions are called 'representations'.
We follow-up our representations with face-to-face and/or telephone negotiations for the withdrawal of charges.
We frequently engage leading experts from a broad field of forensic investigation and analysis to obtain material that refutes the prosecution evidence.
If the matter nevertheless proceeds to a 'defended hearing' or 'jury trial', our Senior Lawyer Guarantee ensures that your are represented by the very best criminal lawyer in court.
We believe that our firm obtains a higher percentage of withdrawn cases, 'not guilty' verdicts, 'section 10 dismissals and conditional release orders' (pleas of guilty but no conviction recorded) than any other law firm in Australia.
3. Certainty of Price
Unfortunately, hundreds of complaints are made to the Legal Services Commissioner every year about criminal lawyers overcharging for their services, including charging well-above the initial estimate.
Since commencing practice in 1998, our principal Mr U. Nedim has never received any form of complaint for anything whatsoever. Nor has anyone else in our carefully selected defence team.
Perhaps this is partly due to the importance we place on providing fixed fees and realistic estimates for criminal and driving cases.
We were the very first law firm to offer 'fixed fees' for criminal and traffic cases.
We also offer accurate cost estimates for more serious cases.
Our estimates take into account a number of variables, and we will advise you of the likely cost for each variable.
Call us 24/7 for a free first appointment with a senior member of Sydney's best criminal defence team.
Receive all of our articles weekly