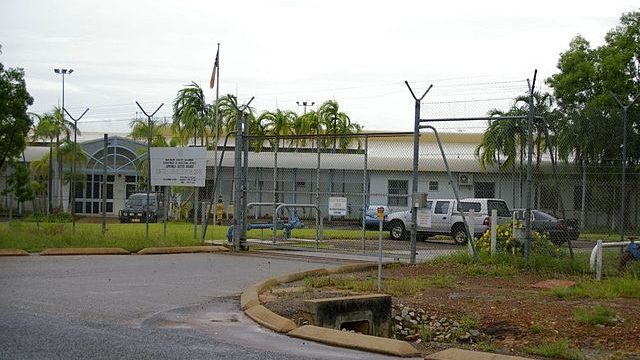 Northern Territory police have decided not to bring criminal charges against officers accused of mistreating young people at Don Dale detention centre.
The co-commissioner of the Royal Commission into Youth Detention and Child Protection, Margaret White and Mick Gooda, said they had referred "a number" of cases to police when delivering their final report in November 2017.
However, a police spokesperson advised the media last Thursday that police had concluded their investigations and would not be prosecuting any of the alleged offenders.
Don Dale abuse
We first published an article highlighting the widespread abuses at Don Dale detention centre in September 2015, including the tear gassing and masking of young boys.
Ten months later in July 2016, the issue hit the mainstream media when the ABC's Four Corners program aired an episode titled 'Australia's Shame'.
Footage from the detention centre shows teenage boys being tear-gassed, hooded, restrained and held in solitary confinement for more than a fortnight. The youngest is 14 years old.
There is also footage of a boy being stripped and physically held down by guards on more than one occasion.
The Royal Commission ultimately found that the boys had been subjected to "repeated and distressing mistreatment", were denied basic needs such as water, and that legal requirements, including limits on the use of force and isolation, were not followed – suggesting the conduct potentially amounted to assault and unlawful detainment.
Human Rights lawyer Ruth Barson described the treatment as a "clear violation" of the UN Convention Against Torture and UN Convention on the Rights of the Child.
The Royal Commission also found that Northern Territory police failed to investigate potential criminal conduct in the youth justice system.
This is the same government department which was tasked with determining whether the officers responsible should be criminally prosecuted.
Political response
Former NT Corrections Minister, John Elferink, has repeated his criticism of the Four Corners report and refused to take responsibility for the abuses of children for which he had a duty of care.
Rather than rebuking the officers responsible, he has focused his ire on the Prime Minister's decision to call the Royal Commission.
Mr Elferink said he had referred potential criminal matters to the police when he was the Corrections Minister. "The royal commission saw similar evidence and referred it to police in the same way that I had, and you got exactly the same result," he stated.
Current NT Chief Minister, Michael Gunner, has admitted the territory government failed to adequately care for and protect children in its care. "It will live as a stain on the Northern Territory reputation," he acknowledged, issuing an apology and calling for a "comprehensive overhaul of youth justice."
Reaction of victim
Former Don Dale detainee Dylan Voller expressed disappointment that no charges will be laid against his abusers
"It was a crime — if someone did that in a public space they would be charged," he stated. "I went through all that just to get told there's not going to be any accountability."
Lack of transparency
The NT police have refused to provide details regarding the allegations referred to them, stating:
"Due to the sensitive and confidential nature of the allegations referred to the NT Police, no further elaboration on the nature and outcome of the completed investigation can be provided".
Shahleena Musk from the Human Rights Law Centre says the situation makes it impossible to scrutinize the decision.
"I would be interested if the question could be asked of NT Police as to why there were no charges preferred, in light of at least the footage and the material from one of the guards filming children within the centre," she remarked.
No criminal responsibilty
"There are kids getting charged for graffiti and damaging property but there's no responsibility for adults who are meant to be looking after young people," Dylan Voller remarked, adding:
"It's going to set a precedent for other guards that they can just keep doing it and getting away with it."
The Royal Commission found that systematic abuse of young was indeed occurring at Don Dale detention centre.
And while a number of its recommendations are being adopted, there is disappointment the courts will not be allowed to determine whether any of the abusers should be held criminally responsible.
Receive all of our articles weekly