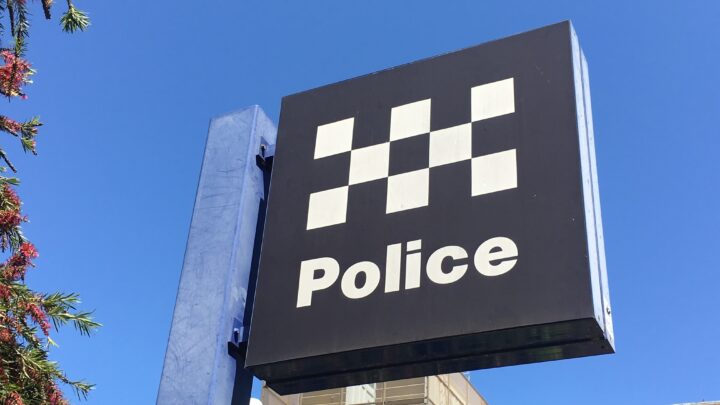 In the past year, NSW police officers have strip-searched 96 children and more than 20 percent of them were Indigenous. In one case, the child was only 11 years old.
New figures obtained under Freedom of Information laws also show that the proportion of searches carried out on Indigenous Australians of all ages rose from 9 percent to 13 percent between 2018-19 and 2019-20.
In the regional town of Dubbo in the west of New South Wales, despite representing only 20 percent of the entire population, Indigenous Australians made up two-thirds of the total number of strip-searches.
In Surry Hills, a suburb near the Sydney CBD, Indigenous people made up 14% of the total number of people strip searched. In Liverpool in the city's west, it was 10%. These numbers point to the fact that Indigenous Australians are often targeted and subjected to over-policing.
The data also shows that police strip-searched more than 100 girls, including 12-year olds.
A controversial and damaging practice
This is despite the fact that an investigation by the Law Enforcement Conduct Commission (LECC) which began in 2018 heard several testimonies that strip searches are an incredibly invasive and disempowering practice, causing distress and psychological harm to those who are subjected to them.
This original inquiry was cut short after LECC chief commissioner Michael Adams QC did not have his tenure renewed late last year, but the LECC has since released several interim reports, with its final report due later this year. The LECC is also investigating six separate allegations of misuse of strip-search powers by police last year.
NSW Police continue to defend the use of strip searches
The NSW Police Force has been criticised by the community, and cautioned by the NSW Attorney General to use strip searches only when appropriate, but continues to defend the practice, even in the face of data which shows that in 80 percent of cases, strip searches turn up no evidence of wrongdoing.
In fact, Police Minister David Elliot has told the media that he would want police to strip-search his own children if they were suspected of breaking the law.
Calls for law reform
Across Australia – with some variances in state and territory laws – Police are legally able to strip search children between the ages of 10-18, and so while changes to police policy are being called for, there must also be an emphasis placed on reviewing the legislation itself which allows for child as young as ten can be subjected to a full body strip search, and in some circumstances, without a parent / guardian present.
The impacts of strip searches on young people are well documented – they can be long-term and particularly traumatic, creating severe emotional damage and a total mistrust in police.
The Redfern Legal Centre in Sydney, which obtained these most recent figures is currently exploring a potential class action lawsuit against NSW police over alleged 'systemic' use of strip searches, in particular their use with children.
Certainly the figures reported over the past several years show that strip searches are on the rise in alarming numbers and are becoming something of a 'routine' police practice.
When can police conduct a strip search in NSW?
Under law, strip searches fall into the category of 'personal searches'. In New South Wales they are regulated under the Law Enforcement (Powers and Responsibilities) Act 2002 (NSW). This Act provides NSW police with the power to stop, search and detain anyone, but it does stipulate that Police must have reasonable grounds or reasonable suspicion to conduct a search.
In NSW, personal searches can be carried out before an arrest, or after an arrest is made. Police are required to show identification and state their 'reason' for the search.
The law also states that strip searches are only to be conducted in 'serious' or 'urgent' circumstances and the person being searched must be over 10 years of age.
Strip searches are to be conducted in private and not in the view of anyone of the opposite gender. In NSW where the person being strip searched is a minor, police are required to arrange to have a parent, guardian or support person present.
Receive all of our articles weekly