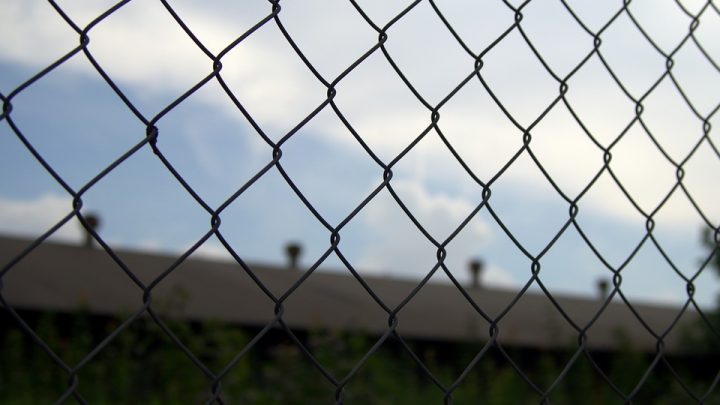 Sydney man Moustapha Dib was convicted of murder in 2012 and sentenced to at least 30 years in prison; but he walked free from Goulburn jail on Monday after serving just over three years behind bars.
Dib had previously been convicted of killing 14-year-old schoolboy Edward Lee in 1998. Lee and four friends had mistakenly tried to enter a house party believing it was their friend's – but were instead confronted by 15-year-old Dib, who attacked Lee with a kitchen knife, cutting into his heart and lung. As Lee's friends frantically tried to drive him to hospital, Dib's accomplices shot at their car.
Dib was sentenced to 5 years in prison for the heinous crime – but in 2000, while awaiting trial, he allegedly threatened to kill his former friend Ahmed Banat if he testified against him in court. However, Banat was undeterred, and wrote to police soon describing Dib's involvement in stabbing Lee.
Days later, Banat and his partner Anita Vrzina were shot while sitting in a car with their two year old child in Punchbowl. Vrzina died soon as a result of the shooting, but Banat survived and identified Dib as the perpetrator.
When Banat testified in Court, he conceded that the gunman was wearing a balaclava, and he therefore could not be sure it was Dib. He also told the Court that he had been taken advantage of by police while affected by medication, and pressured into identifying the killer when he was not in any state to do so.
Banat was subsequently found guilty of 'perverting the course of justice' in Sydney District Court.
Despite this, a Supreme Court jury ultimately convicted Dib of murdering Vrzina and attempting to murder Banat. Justice Graham Barr subsequently sentenced Dib to a non-parole period of 30 years – meaning that he would not be eligible to apply for release from prison until July 2041. In handing down the sentence, His Honour stated that Dib had some prospects of rehabilitation given his young age, but noted that:
'To assassinate a person to prevent their giving evidence strikes at the heart of our system of justice.'
Dib immediately appealed the convictions, arguing that Justice Barr should not have allowed a jury to hear evidence about Banat's identification of him.
Court Overturns Conviction
On Monday, the Court of Criminal Appeal overturned Dib's conviction, with Chief Justice Clifton Hoeben and Justices Michael Adams and Lucy McCallum finding that the convictions were not supported by the evidence.
An excerpt from the 72 page judgment reads:
'The evidence of what AB wrote while in the St George Hospital was of fundamental importance in the trial. If that evidence was not accepted by the jury as honest and reliable, the Crown had no case.
I have difficulty in identifying a logical and acceptable basis to underpin that finding. What may well have happened, as the applicant submitted, was that the jury's acceptance of this evidence was a product of the way in which the trial was run.
Even though the jury was entrusted with the primary responsibility of determining guilt or innocence in this matter, my analysis of the evidence has led me to conclude that it was not open to the jury to be satisfied beyond reasonable doubt that the applicant was the person who shot (the witness) and the deceased.'
Their Honours ordered that Mr Dib should be immediately released from Goulburn prison. Later that day, Dib was indeed released from prison and welcomed into the arms of his family and friends.
But Anita Vrzina's family members are outraged over the decision, with her sister Marta telling the media that she has been left 'dumbfounded…speechless [and] shocked.'
Receive all of our articles weekly