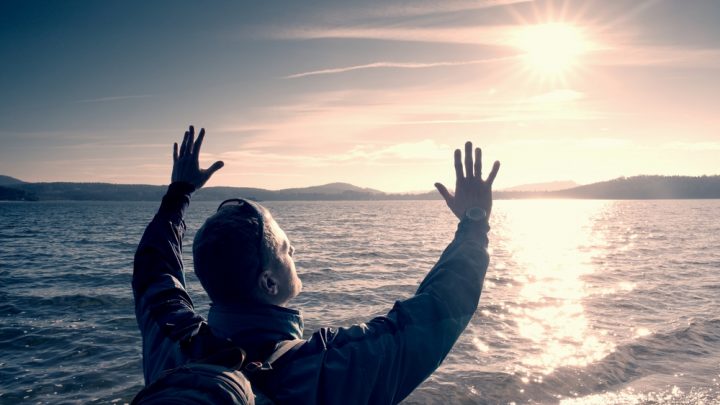 Perth barrister Lloyd Rayney once made a living prosecuting criminal cases – but in an ironic twist of fate, the former Crown prosecutor was charged with his wife's murder in 2010.
Corryn Rayney's body was found in a shallow grave in Perth's King's Park in August 2007 – about a week after her disappearance subsequent to attending her weekly dance class. But it wasn't until three years later that police decided to charge Mr Rayney.
At the time of Corryn's death, the Rayney's seemed to have it all: Corryn worked as a Registrar at the Supreme Court of Western Australia, while her husband, Lloyd, was assisting in a high-profile Crime Commission inquiry into police misconduct.
The couple lived in the riverside suburb of Como with their two daughters; Sarah, aged 10, and Caitlyn, aged 13.
But it soon transpired that the legal 'power couple' had been experiencing marital difficulties – sleeping in separate bedrooms and having little to do with each other.
Lloyd was alleged to have engaged in several extramarital affairs. He was also battling a gambling addiction. The couple were planning to discuss their future together on the night of Corryn's disappearance.
It was on this basis that Lloyd was charged with Corryn's murder: despite the DPP conceding that the case was circumstantial, with no direct evidence of Lloyd's involvement.
An Uphill Battle
The following years were a battle for Lloyd, who police quickly named the 'only suspect'.
He succeeded in being granted a judge-alone trial, after his criminal defence team argued that a fair trial could not be achieved given the widespread publicity of the case, and the couple's high profile status.
During the 2012 trial, the court heard evidence from the Rayney daughters, who denied any knowledge of the crime, assuming their mother had come home late and left early for work on the night in question.
Lloyd also faced allegations that he intercepted his wife's phone calls in a bid to ascertain what she was saying about him. However, those charges were dismissed after the court found the evidence 'incapable of sustaining verdicts of guilty.'
After nearly four months of trial, Lloyd was acquitted of his wife's murder, with Supreme Court Justice Brian Martin finding that the 'case by the State is beset by improbabilities and uncertainties.' The Judge came to the conclusion that it was 'improbable' that Lloyd could have killed his wife, hidden her body and dumped it in King's Park by himself.
Outside court, the relieved former prosecutor spoke of the hardship he and his family had endured during the investigation and trial, saying:
'Despite apparently unlimited resources at the disposal of those people investigating, this is still unsolved and that's an extremely hard thing for my family to accept.'
Life Back on Track
While the Rayney family rejoiced after the verdict, it would take several years before Lloyd was able to get his life back on track.
The Western Australian Legal Practice Board had cancelled his legal practising certificate after finding he was not a 'fit and proper person' to practise law.
That decision was primarily based on the phone-tapping allegations and suggestions that Mr Rayney disposed of two Dictaphones on which he had illegally recorded his wife's conversations. Mr Rayney had previously testified before the Tribunal that he never recorded his wife's conversations without her consent.
Last week, the State Administrative Tribunal overturned the Board's decision, finding the allegations to be unproven. Mr Rayney welcomed the decision, saying:
'That's all I've done as an occupation, and I haven't been able to practise for a long time.
Like anybody else, it would be nice to be able to earn a living.
I haven't done anything wrong, I've acted entirely properly for the whole time … I'm confident this decision will show that to be the case.'
Mr Rayney has since filed a claim for defamation against the State government, asserting that certain comments made during a press conference damaged his reputation and character.
Meanwhile, Corryn's death remains one of the many unsolved murders in Australia, with Mr Rayney telling the media that he has 'not heard a single word as they are progressing.'
Police are not giving up on the case, dedicating 13 investigators to a cold case review into Corryn's death, codenamed 'Operation Delve'. They say they have already identified new lines of inquiry.
Mr Rayney says he still hopes to 'see justice done for Corryn,'
Receive all of our articles weekly