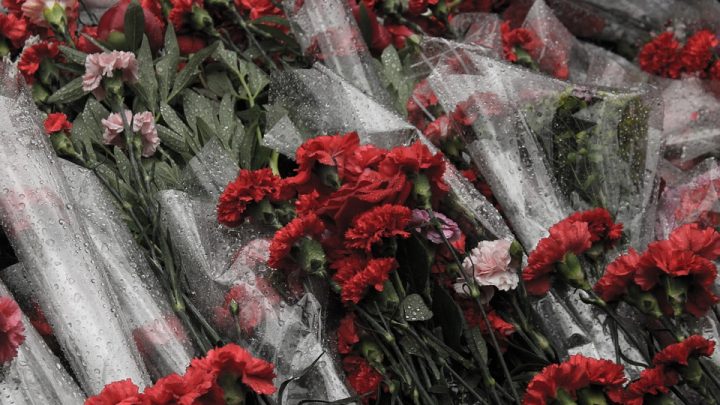 There is little sympathy for one group of victims affected by a serial killer's reign of terror.
Under the ferocious glare of the public and the weight of their own shame, desperate mothers, regretful fathers, angry daughters, and broken sons are left to deal with the consequences of their family member's actions – knowing their lives, and the lives of many others, have been irreparably damaged.
Mother Remembers Her 'Sunshine Boy'
Sue Klebold is about to release her book, A Mother's Reckoning: Living in the Aftermath of Tragedy, describing the horror she has endured since April 1999, when she became known as the mother of one of America's most deadly high school shooters.
Sue's son, Dylan Klebold, was 17 years old when he and his friend, Eric Harris, fatally shot 12 of their fellow students and a teacher at Columbine High School, before killing themselves in the school library.
Dylan and Eric initially tried to blow up the school and kill as many of its 2000 students as possible, but the plan failed. So, armed with four guns, the pair weaved through school halls and entered classrooms as they mercilessly injured and killed their teachers and peers.
Millions around the world saw horrifying images of the boys storming through the building, and terrified victims streaming out of the schoolyard. They heard victims wailing in pain and screaming. They read reports that the pair had behaved strangely at school, wore menacing black trench coats, and wrote hateful posts online.
Distraught parents prayed for the lives of their children, while Sue prayed her boy would die.
Sue was not the only person relieved her son died during the incident, but she has a different perspective as Dylan's loving mother. She sees Dylan as a victim and describes the guilt she struggles to contain.
"As a mother, this was the most difficult prayer I had spoken…the greatest mercy I could pray for was…his death," she says in her book.
"I had raised a murderer without knowing it."
The FBI found that Eric was a homicidal psychopath, Dylan was a suicidal depressive, and that their pairing had spurred mutual psychosis and mass murder. The Columbine massacre has been linked to at least 17 other school attacks.
Sue maintains she was unaware that Dylan was depressed until his writing was made public by investigators. Her book retraces the life of her "Sunshine Boy" until his dark last day, trying to uncover the signs she missed.
Sue hopes her story will help mothers of troubled children, and has pledged the profits of the book to charities working to support people living with mental illness.
In the years since the shooting, Sue and Tom Klebold, Dylan's father, have weathered a storm of shame, outrage, and death threats. They have divorced and declared bankruptcy as the families of victims sued them.
Sue recently said in an interview with Diane Sawyer that the senseless deaths of the children and teacher at Columbine High School continues to haunt her.
"I just remember sitting there and reading about them…all these kids and the teacher…and I keep thinking, constantly thought, how I would feel if it were the other way around and one of their children had shot mine. I would feel exactly the way they did. I know I would. I know I would."
A Daughter Wonders, 'Could My Father Have Killed Me?'
Keith Jesperson is another notorious US killer. He became known as the 'Happy Face Killer', after raping and murdering eight women in the 1990s.
His daughter, Melissa Moore, told the BBC that her father almost told her about his demons when she was 15 years old.
"If he had told me, what would have happened next? If he had told me about his seven murders – it was very soon to be eight – would I have gone to the police? Having revealed his secrets, would he have given me the chance?"
Melissa said that growing up, she loved her dad but there was something about him that made her anxious.
"He never molested or beat any of us, it was just a feeling that something was building, seething beneath the surface," she said.
Melissa discovered the truth about her father by secretly reading reports of his trial. The Keith Jesperson she read about was not the father she knew.
"I had caught glimpses of this other man, but I also remembered when my dad came home from long-haul truck drives he would be so doting and kind. He seemed like such a good dad at times.
"Could my father have killed me? That has been a huge question mark in my life."
Melissa says it wasn't until she had a daughter of her own that she was able to make peace with who she was, and where she had come from.
She eventually embraced her story, writing a memoir, Shattered Silence, and allowing an interview with Oprah Winfrey. After the interview, Melissa received messages from family members of other serial killers thanking her and asking her for advice.
"I travel to see these people or speak to them on the phone. It's given my life meaning and direction," she said.
"I've created a whole network of people like me – daughters, sons, siblings, parents and grandparents of serial killers. So far, I have had direct contact with more than 300 people like this – we are an underground community."
Receive all of our articles weekly