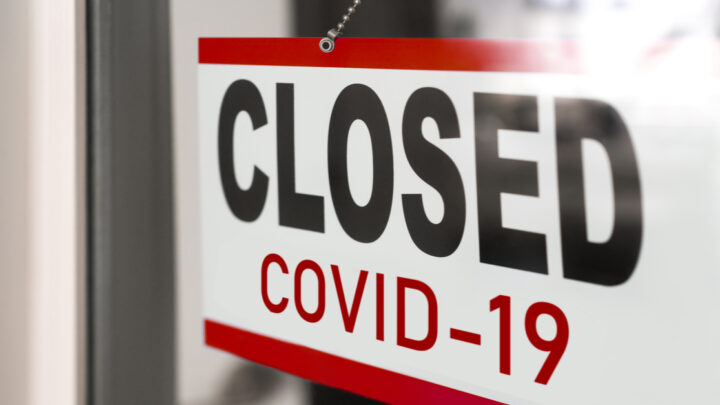 With the Delta variant of Covid-19 continuing its spread across Greater Sydney, the NSW State Government has decided to further tighten restrictions and increase the presence of police and the military on our streets.
As if the current lockdown was not enough, Premier Gladys Berejiklian has assured the public that "big changes" are on the way, with police now being given the responsibility of redrafting public health orders to "get the city back on track."
Police Prescribe Public Health Rules
The NSW Police Force recently advised the state government that current public health orders are too difficult to enforce, and will present reformulated restrictions in coming days to the emergency cabinet.
The changes already coming into effect include bans on trips to second residences / holiday homes, and a new version of the 'singles bubble'.
The 'singles bubble' was designed for people living alone, allowing them to nominate one person to visit them during lockdowns so they could maintain social contact and have help if required.
While the bubble will remain, police intend to make it easier to ensure people living alone are only coming into contact with the person they've nominated.
Many are asking why police, rather than health professionals, are now essentially both creating and enforcing rules – seeing this as tantamount to New South Wales becoming a police state.
But this was actually a decision made in April last year, when the Berejiklian Government shut down Parliament during the first wave of the pandemic, giving emergency powers authority to Police Commissioner Mick Fuller. That shifting of power to the police has, of course, continued well beyond what was foreshadowed by the government, and now appears the be the norm.
The law-enforcement based approach has led to a Covid-19 pandemic management strategy that has prioritised lockdowns, coupled with policies that favour arresting and fining people who allegedly breach public health orders, rather than formulating and implementing a plan centred around community health and cooperation.
Soldiers on the streets
We can also expect to see more Australian Defence Force troops on the streets, ostensibly to assist police in enforcing the lockdowns.
And while laws were passed in 2018 to enable defence personnel to be deployed against the Australian public, it is a shift that many believe is against the primary reason for the existence of the ADF – to protect the country against foreign powers, rather than be used to enforce rules against those they're meant to protect.
The impact of prolonged lockdowns
We've known for many months that the negative effects of prolonged lockdowns go well beyond a heavy financial cost. T
he economy has taken a severe battering, but mental health is becoming an increasing risk amongst all socio-economic groups and across all ages, but particularly amongst younger people, presenting as depression, obsessive compulsive disorder, (OCD) anxiety and severe loneliness.
Students who have had big stints of home-learning are falling behind expected educational outcomes. Domestic Violence victims are at significant risk. The homeless population is increasing, as a by-product of job losses.
The NSW Government continues to ignore these serious side-effects of its current strategy. It also fails to see that we cannot continue to rely long-term on the very same plans that were hastily put in place last year, at the start of the pandemic.
At the same time, it also continues to deliver confusing messaging around when lockdowns might end. Earlier this week Premier Gladys Berejiklian reiterated that NSW remains on track to reach 6 million vaccinations by the end of August, which was the original target for easing lockdowns and other restrictions.
Limited freedom for the vaccinated
However, in the past couple of days she has promised an 'easing of restrictions' for people who are vaccinated, while suggesting that the Sydney lockdown could continue in many areas, well into October or November.
There are serious concerns that these types of statements, which suggest 'rewards' for the vaccinated, along with the recent mandate of "no jab no job" for NSW construction workers are a dangerous infringement on civil liberties and human rights, because people should be able to make their own decisions about being vaccinated, rather than "backed into a corner".
There are currently more than 300 cases of the virus in New South Wales, and in recent weeks there have been two deaths. In Sydney. The current local government areas (LGAs) of concern are: Blacktown, Campbelltown, Canterbury-Bankstown, Cumberland, Fairfield, Georges River, Liverpool, Parramatta and some suburbs of Penrith.
These areas are subject to the toughest restrictions in the state and cannot go further than 5 kilometres from their home, cannot leave their LGA for work unless they are an authorised worker and must wear face masks at all times when outdoors.
In the past couple of days, several LGAs surrounding Byron Bay in far Northern New South Wales and Tamworth in the New England area have also been put into seven-day lockdown.
Receive all of our articles weekly