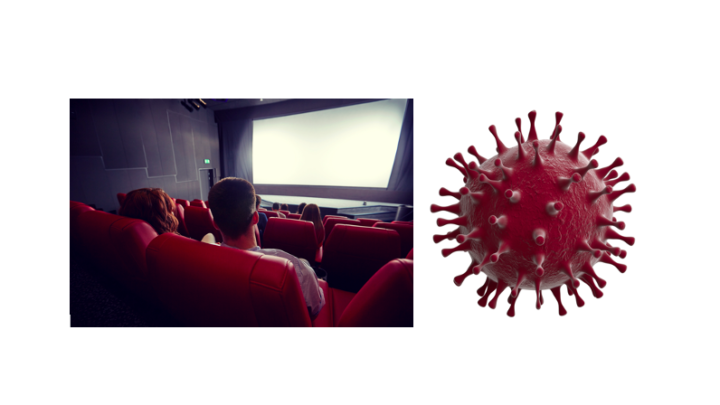 As New South Wales and Victoria battle to keep new COVID cases to a minimum and outbreaks under control, a Sydney woman has been fined $2000 over allegations she breached public health orders while on holiday in Byron Bay.
The woman, from Cronulla in Sydney, is alleged to have breached public health orders to self-isolate twice over a period of three days, by leaving her room at a resort and swimming in the hotel's pool.
Breach a public health order
Under the current public health order, those who have been in 'close contact' with a person who has a confirmed case of COVID-19 must self-isolate for a period of 14 days.
Police say that in addition to being fined, the woman was issued with personal protective equipment to allow her to safely travel to get tested and given information about local testing facilities.
Failing to comply with a public health order, including the failure to self self-isolate as required, currently attracts an on-the-spot fine of $1000 in New South Wales.
If the matter is taken to court, the maximum penalty increases to $11,000 and/or imprisonment for 6 months, with a further $5500 for each day the offence continues.
Criminal convictions also apply.
Close contact versus casual contact
It's important to note that as far as the New South Wales Government is concerned, being labelled a 'close contact' doesn't mean you have personally or intimately interacted with someone who has tested positive for COVID-19.
It can simply mean that you and a person with a positive test have visited the same venue at the same time.
For example, anyone who attended the 10:10am screening of  the movie "The Croods: A New Age" at the Reading Cinema Auburn on Wednesday 30 December 2020 is considered a 'close contact' and must self-isolate for 14 days and get tested.
Anyone else in the cinema on that day who did not sit in on that particular movie screening is considered a 'casual contact' and must self-isolate until getting tested and receiving results.
The NSW Government provides an updated list of 'hotspots' attended by people who have tested positive for COVID-19.
Masks are mandatory across Greater Sydney
A range of other fines apply for breaching the rules.
Residents on the Northern end of the Northern Beaches are still under 'stay at home' orders, and face fines of $1000 for failing to comply.
Face masks are currently mandatory across Greater Sydney at most indoor venues, and the fine for not wearing a mask at these venues is $200.
Intentionally coughing at or spitting on a public is also an offence, attracting a fine of $5000.
The 'gold standard'
In September last year, Prime Minister Scott Morrison praised NSW for setting the 'gold standard' for COVID-19 management, which many have attributed to the tireless work of contact tracers who make thousands of phone calls a day to determine the movements of an infected person in the days before their positive diagnosis.
Contact tracing
Certainly NSW Health has a system in place for contact tracing. And while the Federal Government's COVID-SAFE app, launched early last year, might have been a dismal failure, many are also praising the success of the NSW's Government's 'COVID-check in' initiative at cafes, shops and businesses across the state. Patrons are asked to scan a QR Code upon entry which records their details easily and effortlessly.
Big brother
Many are concerned about the ever-increasing curtailment of personal freedoms – from the imposition of restrictions on movement, to tracing, to full blown lockdowns.
And while much of the population is getting used to increased social control, others have expressed grave concerns about whether the removal of basic liberties is justified in the circumstances.
And sadly, while many of us were optimistic that 2021 would see a change for the better, neither COVID-19 nor governmental responses to it seem to be abating.
Receive all of our articles weekly