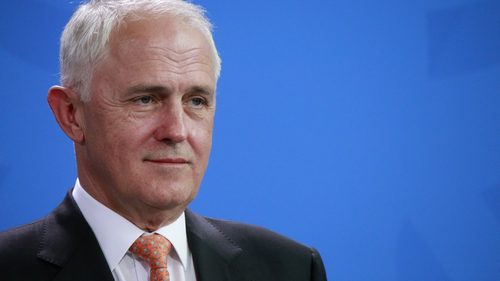 Passed last Thursday, the Turnbull government's espionage and foreign interference bill has established a series of draconian laws that further erode Australians' civil rights, whilst taking particular aim at the already endangered right to freedom of speech.
Ostensibly designed to crackdown on the threat foreign adversaries pose, the National Security Legislation Amendment (Espionage and Foreign Interference) Bill 2018 has introduced new foreign interference and sabotage offences, reformed secrecy crimes and brought in tougher penalties.
The PM initially introduced the bill in December last year. Following a review, the Parliamentary Joint Committee on Intelligence and Security (PJCIS) delivered its report on the legislation in early June. It recommended 60 amendments to the bill, which the subsequently government agreed to.
The bill was then passed in the Senate with bipartisan support on 28 June in the final hours before the winter break. Attorney general Christian Porter insisted the laws had to be passed prior to a series of byelections taking place nationally on 28 July, as foreign agent tampering is on the rise.
However, critics of the new laws argue that this was just an excuse to rush legislation through parliament that will effectively put a halt to journalists reporting information critical of government and have a chilling effect upon peaceful demonstrations.
Suppressing protests
"These far-reaching laws threaten our members and socially minded citizens everywhere with long prison sentences just for taking to the streets," said Alice Drury, democracy campaigner for GetUp. The activist group sought legal advice that revealed the laws could criminalise peaceful protests.
Ms Drury pointed to sabotage offences created under new sections of the Commonwealth Criminal Code Act 1995. Sections 82.5 and 82.6 now make it an offence to damage public infrastructure, using such broad definitions that the offences could capture public demonstrations.
Under division 82 of the Code, "public infrastructure" includes all Commonwealth property, as well as the premises of corporations providing "utilities or services of any kind" to the public. And it can be damaged by limiting or preventing access to it by persons who are usually entitled access.
The maximum penalty for intentionally carrying out such actions is 20 years imprisonment. And for recklessly doing so, it's 15 years.
"We have a situation where protesters who temporarily blockade a railway to an export coal mine could face 20 years behind bars for sabotage," Ms Drury told Sydney Criminal Lawyers®.
Gagging journalists
The advice provided to GetUp by Wentworth Selborne Chambers pinpointed an espionage provision that could see journalists imprisoned for life. Section 91.1 of the Code creates offences relating to communicating or making available national security information to a foreign country.
This offence, which can be perpetrated both intentionally or recklessly, includes prejudicing "Australia's national security," which can mean causing another country to lose trust or confidence in Australia.
The definition of national security includes "the country's political, military or economic relations with another country or other countries." And according to the attorney general's office, it's possible to communicate this information "through publication of news."
This means it's now an offence to report on anything that harms Australia's international reputation politically or economically. As Ms Drury explained it could led to the imprisonment of journalists "for reporting on breaches of international humanitarian law by the Australian government."
The maximum penalty that can be imposed on a journalist or a concerned citizen for committing this crime is life imprisonment for intentionally doing so, and up to 25 years imprisonment for recklessly communicating such information to a foreign principal.
The bipartisan corrosion of rights
Following intense criticism of the original bill, a number of amendments were made in relation to the way the laws would impact journalists, including providing them with the defence of disclosing "inherently harmful information" because they reasonably believed it was in the public interest.
However, Civil Liberties Australia CEO Bill Rowlings made clear that despite the government's claim the laws "have softened provisions for journalists," the burden of proof is still upon them. "Journos have to prove they are innocent," he explained, "not the state prove they are guilty."
"So, these laws continue a trend opposite to how the rule of law used to work in Australia," he continued, before "we started scurrying down the path to a police state."
According to the civil rights advocate, sending the legislation to be reviewed by the PJCIS is a ruse to make it appear that the amended legislation isn't as severe as the original. "They introduce draft laws at first with huge penalties, then wind them back, slightly," Mr Rowlings explained.
The PJCIS, which reviews Australian national security and intelligence laws, is actually a body that serves the interests of the Liberal and Labor parties, Rowlings believes. He pointed out that the membership of the committee is entirely comprised of politicians from both major parties.
"The Liberal and Labor parties won't allow even one member of a minor party or one independent into the secret enclave that approves these draconian laws," he stressed.
A rising tide of anti-democratic legislation
UNSW Law Professor George Williams said in November last year that 67 national security bills had been enacted at the federal level since 9/11. And Civil Liberties Australia has been calling for an audit of them with the aim of revoking the laws that are never used.
Mr Rowlings explained that the proponents of new national security and counterterrorism laws merely assert the need for expanded powers without providing evidence as to why they're needed. And the PJCIS never demands that they do provide the evidence.
The danger of having such repressive laws hanging around on the books is that even if current authorities aren't utilising them, there's always the possibility that those in positions of power will in the future.
Unbridled powers
Under the new laws, the only way journalists and activists can avoid prosecution is via the veto powers of the attorney general. GetUp has stated that this means "any government or minister that wished to suppress their political opponents will have the full power to do so."
As far as Ms Drury is concerned, these new espionage laws are yet another sign that government is progressively dismantling Australian democracy by silencing free speech and removing processes that guarantee government accountability.
"It's almost unbelievable that these are legal realities," she concluded. "This is a government doing all it can to silence its critics and our democracy is the loser."
Last updated on
Receive all of our articles weekly