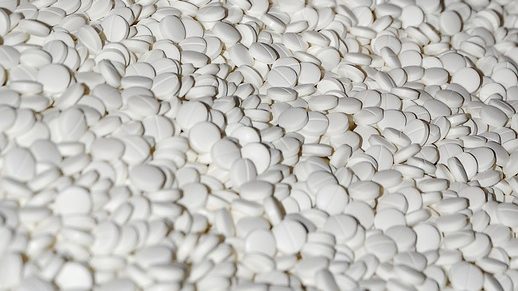 A record number of 86,918 drug seizures were made in Australia according to the latest Illicit Drug Data Report by the Australian Crime Commission.
But not all of these will make front page headlines or prime time news.
The population of drug suppliers within Australia is a mixed bunch and crosses all echelons of society.
But the media does pay special attention when the newest suspect is a prominent businessman.
34 year old Nick Gouliaditis is a senior government lawyer who provided advice to former Prime Minister John Howard on work choices.
Mr Gouliaditis was arrested outside his workplace for allegedly supplying GBH and 'ice' to undercover police officers.
Footage of the arrest was recorded and made for good television.
He was found to be in possession of three grams of ice, and drug paraphernalia consisting of an ice pipe, scales, numerous plastic resealable bags and a large amount of cash.
His home was searched and more drugs were found. Also found was a stun gun, which is a prohibited weapon.
25 year old Andrew Connell was also arrested for involvement in the alleged supplies.
Mr Connell had a clear criminal record up until the time of his arrest and was not under the police radar.
He was arrested at a Kings Cross apartment while the police were conducting a search.
The police prosecutors described the syndicate as sophisticated and indicated that they believe further arrests will follow.
Connell has been charged with supplying a prohibited drug and other offences.
Gouliaditis has been charged with several offences including drug supply (ice and GHB), resisting arrest, dealing with the proceeds of crime and possession of a prohibited weapon.
His lawyer asserts that his client's business was unsophisticated and more 'street level', describing his client's conduct as 'unremarkable.'
Drug supply is treated seriously by the courts, especially when dealt with in a higher court such as the District Court.
Small drug supply carries a maximum penalty of two years in prison or a $5,500 fine when dealt with in a Local Court.
But even small amounts of drug supply carry the possibility of imprisonment.
The possession of drug equipment for administration of drugs has a maximum penalty of two years in prison and/or a fine.
Both Gouliaditis and Connell appeared in the Central Local Court and were granted bail.
They will be facing court again later in the year.
Police had opposed bail, stating that the accused had the means to forge the necessary documents to flee the country.
In order to counteract these risks, strict bail conditions have been imposed on the two men including the condition that they are not allowed to communicate with each other.
Gouliaditis must report to the police daily, adhere to a curfew and live with his father in Cronulla.
He is prohibited from visiting the Kings Cross area and a bail security of $20,000 was ordered.
Connell's bail conditions are similarly strict – he must stay with his father in rural NSW and receive treatment from a mental health professional.
Both will be back to face court in October.
Receive all of our articles weekly