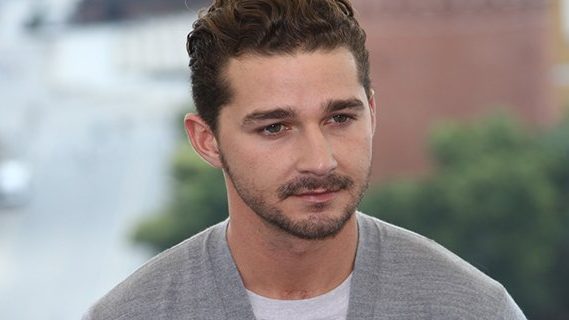 If you've been lurking the web lately, you may have seen or heard some of the public backlash against Sia's controversial new video clip.
The 39-year-old Aussie singer, who hails from Adelaide, attracted criticism last week when she released the clip for her hit single 'Elastic Heart.'
The video features 12-year-old Maddie Ziegler dancing in a dirty, skin-coloured leotard alongside 28-year-old American actor Shia LaBeouf, who is seen topless.
While many have praised the clip for its artistic merit, some have suggested that it contained paedophilic undertones, while others have slammed it for acting as an emotive trigger for victims of child sexual abuse.
While Sia has since apologised, stating that her intention was 'to create some emotional content, not to upset anybody,' the controversial clip has raised serious questions about the sexualisation of children in visual media including television shows, music videos and films.
Is Greater Regulation of the Media Necessary?
The sexualisation of children in the media is not a new concept.
A number of media outlets, musicians and filmmakers have generated controversy in recent years, and organisations including The Royal Australian and New Zealand College of Psychiatrists have reported that the use of sexualised child imagery is on the rise.
The depiction of children in advertising has also attracted criticism, with many arguing that companies are cashing-in on inappropriate content at the expense of the mental and physical health of children.
Over the past few years, several major labels have been asked to withdraw provocative ads.
In 2011, renowned perfume and clothing brand Marc Jacobs was forced to withdraw an ad for its perfume Oh Lola! which featured then 17-year-old actress Dakota Fanning.
Members of the public said that it made reference to Vladmir Nabokov's controversial novel Lolita, which tells the tale of an adult male's obsessive relationship with a 12-year-old girl.
UK clothing label Roger David was also asked to retract an ad after the Advertising Standards Board, which regulates advertising in Australia, received complaints that one of its print ads depicted an 'underage, dishevelled' young girl posing inappropriately.
And with the rising popularity of child beauty pageants – as well as reality TV shows such as Toddlers and Tiaras that feature parading child contestants – several other Australian organisations have called for greater regulation of the portrayal of children in the media.
Child beauty pageants, which often involve children performing in adult clothing and heavy make-up, have traditionally been marked by controversy.
In 2011, protests were staged in Melbourne after it was announced that the city would host the Universal Royalty pageant.
Prominent mental health advocates including child and adolescent psychologist Dr Michael Carr-Gregg have called for these types of pageants to be banned altogether, labelling them 'toxic' and 'voyeuristic.'
Child beauty pageants have already been banned in France and other countries.
In 2012, the Australian Medical Association called for an inquiry to crack down on provocative ads, saying that they often sent negative messages which were damaging to child health and development, and encouraged eating disorders and mental illness.
These comments were apparently supported by disturbing statistics which showed that one in five girls suffer from anxiety disorders resulting in self-harm, eating disorders and anti-social behaviours.
Last year, the Western Australia Parliament's Joint Standing Committee on the Commissioner for Children and Young People released a report deeming a crackdown on the sexualisation of children in the media as a priority, and asking for greater regulation of child beauty pageants.
But despite these calls, child beauty pageants have not yet been banned, nor have there been any new laws introduced to regulate the portrayal of children in the media.
Did Sia Cross the Line?
As with any contentious topic, there are two sides to every argument.
Amidst the controversy surrounding the clip, some have cautioned against 'seeing paedophilia everywhere.'
Those who have celebrated the video for its emotional content, artistic merit and undeniable talent of its subjects have labelled the public backlash as an example of 21st century paranoia.
Some have even argued that in this day and age, it is impossible to produce any form of artistic content featuring an adult male and young child without it being seen as paedophilic.
Despite claims that the video is a depiction of 'child abuse,' it is highly unlikely that it would fall under the legal definition of 'child abuse material.'
'Child abuse material' is defined under section 91FB of the Crimes Act as any offensive material which depicts or describes a child that is the victim of torture, cruelty or physical abuse, a child engaged in a sexual pose or activity, a child in the presence of another person engaged in a sexual pose or activity, or the private parts of a child.
A 'reasonable person' test is applied in determining whether the content in question should be deemed to be child abuse material.
This involves the court asking whether a reasonable person would find the material offensive.
In answering this question, the court can consider a wide range of factors, including the literary, artistic or educational merit of the material.
Fans of the video might argue that it does not depict cruelty, torture or physical abuse – nor does it show a child engaged in a sexual pose or activity.
Though Sia's video has polarised viewers, there's no doubt that the fierce debate associated with the clip has turned the spotlight on the notoriously shy singer.
Whether it acts as a catalyst for legislative reform and tighter regulation of the media is yet to be seen.
Receive all of our articles weekly