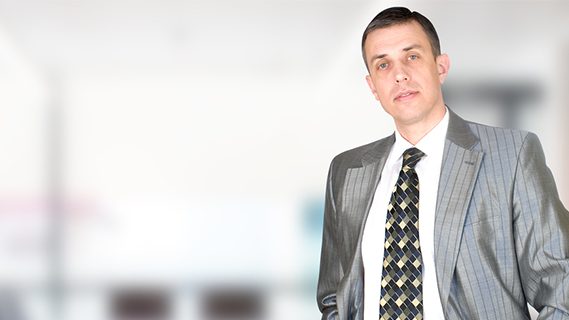 Our Video and Blog post below gives tips on how to setup a criminal defence firm.
I started the criminal law firm 'Nedim Lawyers – Criminal Defence Specialists' in 2001 after being admitted as a lawyer in 1998.
I was naturally apprehensive, having been told repeatedly that you should have 'at least 5 or 10 years of experience' before starting your own firm.
I've made many mistakes over the years. I'm still making mistakes.
But hopefully, I've learnt a few things from my errors.
One thing is for certain, I've never regretted going out on my own.
The move was difficult at first, but always challenging and rewarding.
Back then, there were just a handful of criminal law firms.
Now there are many younger criminal lawyers looking to make a go of it – and why not?!
This blog is to help those considering starting their own criminal defence firms and those who've just started up and are looking for guidance.
It's based on personal experience and may not be for everyone!
Here are the first 3 tips:
Tip 1) Purchase a Relevant Business Name
I initially used my surname in the business name ie 'Nedim Lawyers'.
I see that many new criminal law firms are doing the same thing.
I think this is a mistake for at least 4 reasons:
1) The type of business or area of specialisation may not be immediately apparent in a surname;
2) Its bad for Search Engine Optimisation when you build a website;
3) Clients will often insist on you personally representing them on every court date, even though an employed lawyer may be highly experienced and equally capable of undertaking the job-at-hand; and
4) It's harder to sell the business, should you ultimately desire to do so.
It's far better, in my view, to have a business name that reflects the service you are delivering; for example, a friend and former employee of mine Hassan Chamas has now started his own firm 'Criminal Law Group'.
Other names currently being used include 'CrimLaw', 'Australian Criminal Law Specialists', 'The Defenders',' etc.
In addition to Sydney Criminal Lawyers®, we have registered the business names Sydney Drug Lawyers, Sydney Assault Lawyers, Sydney Drink Driving Lawyers and even Sydney Family Lawyers which instantly and concisely convey the nature of the practice, and are easily transmissible.
Incidentally, I see there is a trend by less-experienced criminal lawyers towards specialising in a particular field of criminal law eg drink driving. I think this is a good move because it allows them to quickly develop expertise in their chosen field and to present themselves as true specialists, despite the lack of years.
Business names can now be purchased on the internet for $70.
Tip 2) Purchase a Relevant Domain Name
I also made the mistake of listening to my website designer in 2001 and used 'nedimlawyers.com' as my domain name.
That was a terrible move.
A domain name should reflect the business name AND what prospective clients are likely to type into a Google Search eg 'criminal lawyers', 'criminal lawyers in sydney' etc.
Google gives better rankings to websites that have relevant domain and business names, especially if the names are similar.
So, for example, if your firm was called Sydney Defence Lawyers then a strong domain would be www.sydneydefencelawyers.com.au
I have been using www.criminallaw.com.au for the past decade and, partly because it's well-established, it ranks well on Google.
But if I had my time again, I would use www.sydneycriminallawyers.com.au.
I have registered that domain as well as sydneycriminallawyers.net.au and many others, including eg www.druglawyer.com.au which is linked to our drugs mini-website.
Don't be shy when buying domain names!
They are relatively cheap and you might use them some day for a mini-websites or another purpose.
Now I know I'm talking a lot about internet marketing.
And I know that word-of-mouth referrals are always the best.
But I am convinced that consolidating a good business name, strong domain name and impressive website is crucial for anyone starting up with a small client base because they allow your firm to grow quickly and, provided you do a great job, cause your word-of-mouth referrals to 'go viral'.
Domain names cost around $24 for a 2 year registration and can be purchased on the internet from companies like Crazy Domains.
Tip 3) Purchase and Build an Impressive Website
You may not be surprised that the next tip is: Buy and Build a Good Website.
You should be looking to spend around $2,000.00 – $4,000.00 for a decent website.
Don't get ripped off!
I learnt first hand that there are dodgy operators out there promising the world and delivering very little.
Make sure you can easily change and expand your website whenever you like; in other words, that it has a good Content Management System (or 'CMS').
Some website companies intentionally make their CMS's very hard to use, so that you engage them to make changes and expand the site. This can be very expensive.
So test the CMS before signing or paying for anything!
The site should look clean and, I think, be far more visual than textual.
This is because users are increasingly craving images and audio, rather than dense and time-consuming text.
This, I think, is a weakness of my homepage.
I think the best sites are simple, clean but still deliver significant content.
Don't get me wrong, sharing information is vital and this site has over 2000 pages of original content and is ever-expanding.
But I think content should be presented in a way that is easy to absorb.
The website should contain a blog-feature because Google rewards sites that regularly update their content.
It should also have social sharing buttons such as 'Facebook', 'Twitter', 'You Tube' and 'Linked In' which are linked to the relevant social media pages.
Hope this is useful!
Stay Tuned for Part 2: Tips 4 – 7 for Going Out on Your Own as a Criminal Defence Lawyer
'Like' Sydney Criminal Lawyers® on Facebook for more serious stuff and some legal humour!
Receive all of our articles weekly