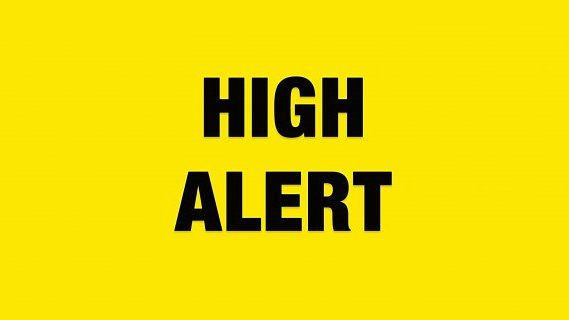 Under Operation Safenight, Victoria police are carrying out nightclub raids and searches targeting people who use drugs throughout Melbourne. The operation commenced on April 23, and searches have been undertaken in the city's nightclub precincts on two out of the last three weekends.
The police are said to have a "secret hit list" of 30 nightclubs that are currently under watch. A special task force of officers aged 18 to 25 has been set up to gather intelligence and conduct arrests.
The "clubbing cops" will be using drug detection dogs on patrons who are lined up out the front of clubs, of the people inside and of people's cars. Officers will also be patrolling nightclub toilets, as well as going undercover posing as drug buyers.
The operations will continue to be randomly carried out on Saturday nights up until August.
Increasing law enforcement
On its first night in operation, the crackdown led to 20 people being arrested around the Chapel Street area. Police searched 172 vehicles and interviewed 129 people. Officers later  hit the same night precinct and arrested a further 10 people.
Police say the operation is a response to the drug-related deaths of three people, and the hospitalisation of another 20, due to a deadly batch of ecstasy that was being sold in Chapel Street nightclubs in January.
Police claim that their continued law enforcement approach is for "harm prevention." However, prominent harm reduction experts are calling for an end to sniffer dogs operations and the introduction of pill testing.
Indeed, the MDMA caps that led to the deaths on Chapel Street were not pure. They'd been mixed with the more deadly drug NBOMe.
The High Alert campaign
High Alert is an independent, grassroots campaign that's been formed to counter the police crackdown. "It's a complete invasion of civil liberties," campaign founder Nevena Spirovska told Sydney Criminal Lawyers®.
The campaign is being run by harm reduction advocates, health professionals and legal practitioners. Ms Spirovska outlined that they're providing people with the "awareness that this is happening around Melbourne," as well as "offering legal information."
In regards to what clubbers should know when being approached by an officer with a dog, Spirovska explained, "They need to cooperate with the police. They can say they don't consent to the search. And ask what kind of indication that the dog has made."
If people have been searched by a dog and want to get some legal advice on the specifics of their case, they can contact High Alert. "We've had two barristers come on board and offer their support if we need to test a sniffer dog indication in court," Nevena said.
Sniffer dogs consistently get it wrong
Drug detection dogs are notorious for indicating that people are in possession of illicit substances, when in fact they're not, Ms Spirovska pointed out.
Statistics show that of the 12,893 body searches carried out by NSW police in 2015, 69 percent of them turned out to be false positives – where a dog makes an indication but no drugs are found on the subsequent search.
This means that 8,874 individuals were subjected to invasive searches by police in public, when they weren't committing any offence. "As this is happening in full public view it compromises people's integrity," Ms Spirovska said.
And this astoundingly high false positive rate is nothing new.
Since 2011, NSW Greens MLC David Shoebridge has been requesting these figures from the NSW police minister via freedom of information laws. And they've consistently shown that the percentage of searches carried out by police where no illicit substances were found has been around 70 percent.
A 2006 NSW Ombudsman's report into NSW police drug dog operations found the use of dogs was an "ineffective tool," which led to "public searches of individuals in which no drugs were found."
Increasing the harms of drug use
"We also know that this isn't a proven harm reduction measure," Ms Spirovska continued. "People panic when they see sniffer dogs." Indeed, the use of drug detection dogs at music festivals and events has been shown to lead people to partake in dangerous drug taking behaviours.
These practices include preloading, which is when a person takes all of their drugs before arriving at an event to avoid detection. And another common practice is panic overdosing, when a person takes all of their drugs on seeing a police dog operation.
"We've seen this happen at several music festivals across Victoria and Australia. And this has led to deaths and overdoses," Spirovska said. The death of James Munro at Sydney's Defqon 1 festival in 2013 is believed to have been a case of panic overdosing on seeing police.
People in Melbourne's nightclubs are partaking in drugs. It's common knowledge. And the presence of police patrolling with dogs is only going to increase the potential for people to take dangerous amounts of these substances in order to avoid their detection.
Evidence-based harm reduction
According to Ms Spirovska, there is way to reduce the harms associated with taking drugs at nightclubs and that's with pill testing, or drug checking services. "True harm reduction gives people the opportunity to have information about what they're taking," she explained.
Pill testing is relatively easy. Drugs can be checked on the spot at booths at music festivals, or at a High Street service in a nightclub precinct area.
Trained professionals take minute samples of a substance, and check it with laboratory equipment. The owner of the drug can then make an informed decision as to whether they want to take the substance.
European nations, such as the Netherlands, Switzerland and Germany, have been running official pill testing services for decades now. And they've been proven to be effective. The European Union has even produced pill testing best practice guidelines.
Falling on deaf ears
The results of an Essential Media poll released in February reveal that 57 percent of Australians now support the roll out of pill testing. Melbourne's Port Phillip Council recently voted in favour of pushing the Victorian state government to introduce pill testing trials.
However, the various state governments in Australia aren't listening. They refuse to take into account the evidence for pill testing and the community support for it. Instead, they continue to increase law enforcement approaches to the detriment of those who come into contact with dodgy drugs.
"We understand that people are going to take drugs. We understand that in a hundred years of prohibition it hasn't worked," Ms Spirovska concluded. The current policing method in Victoria is "not the way to go to reduce harm."
High Alert are currently running a crowdfunding campaign to help provide legal information to young people.
Receive all of our articles weekly