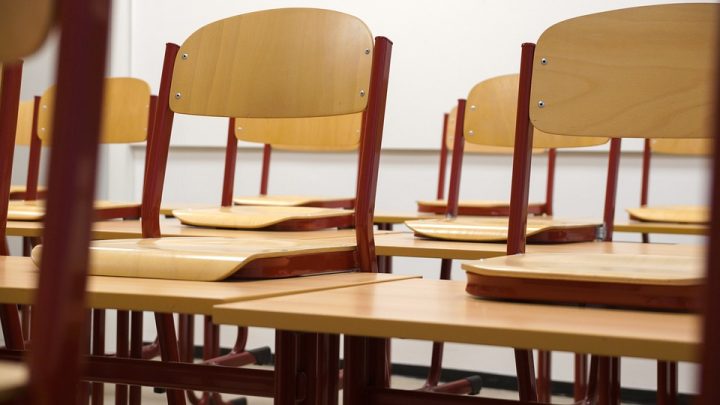 Being charged with a major traffic offence such as drink driving can be distressing, especially if it comes with a period of disqualification.
But just because you've been charged with a traffic offence, it doesn't necessarily mean you'll be convicted and disqualified.
There are a few things you can do to encourage the magistrate to look leniently on you, and enrolling in a traffic offenders program is one of them.
What does a traffic offenders program cover?
There are a number of traffic offender programs on offer, and they all follow a similar format.
An effective program that we've come across is the Intensive Traffic Offenders Rehabilitation Program (TORP), which is held at Manly and now also at Parramatta.
Unlike many other programs that require a commitment of many weeks, it can be done intensively in just a couple of three-hour evening sessions.
Traffic offender programs teach a number of different skills to help drivers be more aware of their driving behaviour, and stay safe on the roads.
The Traffic Offenders Rehabilitation Program includes sessions on:
Legal aspects of driving and traffic offences.
Drug and alcohol use and driving.
Police perspective.
Road safety.
Emergency services perspective.
Driving behaviour and speeding.
Vehicle maintenance.
Full-length traffic offender programs are usually delivered one night per week over a period of six to eight weeks, while intensive programs like TORP are completed in just two evening sessions in the space of a month.
This could mean that you don't need to adjourn your court date and incur additional expenses, not to mention the stress caused by delays.
What are the benefits of taking a traffic offenders program?
If you are due to face court for driving charges, taking a traffic offenders program has a number of benefits.
Not only will you gain useful information to help you be a safer driver, participation in a traffic offenders program can encourage the magistrate to look more leniently on you and could help you get a less severe penalty or even avoid a criminal conviction altogether by achieving what's known as a 'section 10 (now section 10 dismissal or conditional release order)' – which means guilty but no criminal record, no disqualification and no fine.
Some driving offences come with serious penalties, especially for repeat offenders.
Taking and completing a traffic offenders program can help to reduce or even avoid a period of disqualification from driving, or even a prison sentence in case of repeat offenders.
The completion of an approved traffic course demonstrates to the court that you are prepared to make an effort to avoid repeating your previous mistakes, and that you understand the significance of your actions.
When you complete a traffic offender program, you will be given a certificate of completion and a report which the magistrate will consider before deciding your penalty.
Why should I consider an intensive traffic offenders program?
Intensive traffic offender programs are a relatively new initiative but they offer a range of benefits over longer-term programs for those facing driving charges.
Fewer court delays and the chance to avoid lengthy adjournment periods.
Dealing with courts and the legal system is stressful and most people prefer to avoid delays so they can get the matter dealt with and put behind them as quickly as possible. Taking an intensive traffic offenders program instead of a longer one means you don't have to wait for months and can put it behind you and move on with your life sooner rather than later.
More convenient. Getting to a class once a week for eight weeks can be inconvenient, especially if you live a distance away.
Intensive courses can be completed in one or two sessions which make them much more convenient for people who may be working or taking care of family members in the evening.
An intensive program like the Traffic Offenders Rehabilitation Program (TORP) can be just as effective as any other course, and is a lot more convenient.
At Sydney Criminal Lawyers®, we have seen first hand the positive results for defendants who have completed the Intensive Traffic Offenders Rehabilitation Program.
Success stories
There has been a lot of positive feedback from participants in the TORP program.
"I completed the program and some of the lessons I learnt will stay with me forever; some truly moving stories are told. The judge appreciated I completed the course and best of all I got a section 10 (now a section 10 dismissal or conditional release order)' ! Thank you for a very valuable experience! Highly Recommended!" – one participant wrote.
Another participant wrote: "I completed the traffic offenders program in Parramatta and learnt so much from the experience. The Salvation Army presenters and experienced police officer were very informative and helpful. I also received a light sentence in court. Thanks so much! Keep up the good work!"
Where can I find more information about the intensive traffic offenders program?
The intensive Traffic Offenders Rehabilitation Program (TORP) operates at Manly and Parramatta and has a total course cost of around $170.
Information about the course and how to enrol in upcoming dates should be directed online here, or by calling the TORP team directly on 0426 994 769, or by speaking to one of our experienced traffic lawyers during your free first appointment with us.
Receive all of our articles weekly