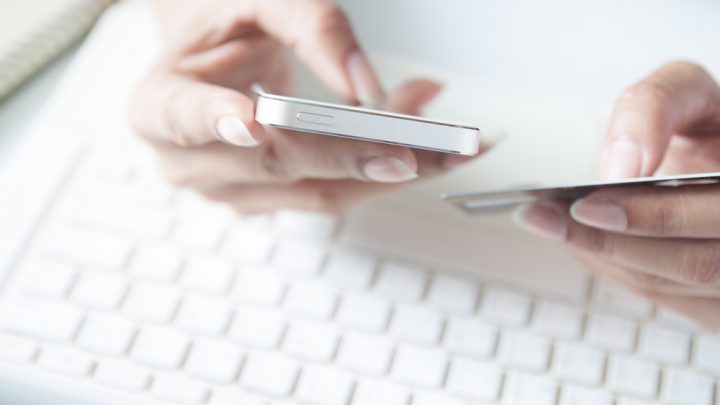 NSW Police are warning Australians to be more aware about their online security after four men were arrested in identity fraud raids late last week.
The men, aged between 33 and 50, were arrested by the Identity Security Strike Team (ISST) in early morning raids targeting six Sydney homes as part of Operation Drax, which was established earlier this year to investigate the manufacture and use of false identity documents in NSW.
ISST is made up of members of the New South Wales Police Force, the Australian Federal Police, and the Australian Border Force, who seized a large number of items, including computers, hard drives, mobile phones, along with bank documents, driver licences. Police allege the men were using the items to create false identity documents and commit other crimes.
Commander of the NSW Police Fraud and Cybercrime Squad, Detective Superintendent Arthur Katsogiannis, said the arrests are "a great example of how law enforcement agencies collaborate to combat identity crime which can result in substantial financial and emotional distress for individual victims".
Katsogiannis told the media that the men are believed to be part of a well-organised syndicate that was making "a lot of money" in the Australian community.
He urged people to be careful about the information they post about themselves on social media in order to reduce the incidence of fraud.
"Don't give your password to anyone and be very careful about sharing any personal or financial information online," Katsogiannis said.
Be extra careful this Christmas
While the lead up to Christmas should be about spreading joy and goodwill, it is unfortunately a peak time for online identity fraud. Scammers look to prey on internet shoppers and even people are feeling especially lonely.
The Australian Competition and Consumer Commission's Scamwatch is concerned about an increase in reports of fake online sellers looking to cash in on online Christmas shopping.
Scamwatch is warning shoppers that brands like Pandora and Michael Kors are favourites amongst scammers who try to trick those looking for designer items at a cheaper price online. They will often target people by sending unsolicited emails or text messages advertising products at a price that is too good to be true.
Scamwatch warned,
"The biggest tip-off that a website is a scam is the way they ask for payment. Scammers often ask you to pay by wire transfer, pre-loaded debit cards or even bitcoins. These payment methods are not secure and are rarely used by legitimate retailers. If you send your money this way, it's just like sending cash – you're unlikely to receive the goods or get your money back."
What can you do to prevent identity theft?
Here are our tip tips on preventing your identity from being stolen this Christmas:
Pick difficult passwords and keep them private. You can make it more difficult for people to guess your passwords by creating combinations of numbers, symbols and capital and lower case letters.
Try to pick difficult security questions and make sure the answers aren't available on your Facebook profile or Twitter bio.
Try to limit what you share about yourself on social media and blogs.
Try not to accept friend requests from people you don't know and trust.
Install antivirus software on your computer and ensure it's up-to-date.
Don't click on links or download files if you're unsure of their source.
Make sure you log off properly when using a public computer and log out of your accounts.
Always click "don't remember my password" when using public computers.
Set up a pin number for your smart phone so that people can't use it without your permission.
Be careful when shopping or banking online. Try to do your online shopping from websites of companies that you know and beware of unusual payment methods.
Check for external user reviews about the website. If someone has had a bad experience they have probably written about it somewhere online.
Never send money or give credit card or online account details to anyone you don't know.
Keep up to date with the latest online security information. Check out websites like www.cybersmart.gov.au and www.staysmartonline.gov.au.
What should you do if you think you're a victim of identity theft?
Here's what you can do if you've fallen victim to identify theft:
Report the incident to the administrator of the social network you're worried about (eg. Facebook).
Report scams to the ACCC via the Scamwatch report a scam page at www.scamwatch.gov.au/report-a-scam or by calling 1300 795 995.
Report the incident to police.
Stay safe and have a Very Merry Christmas.
Receive all of our articles weekly