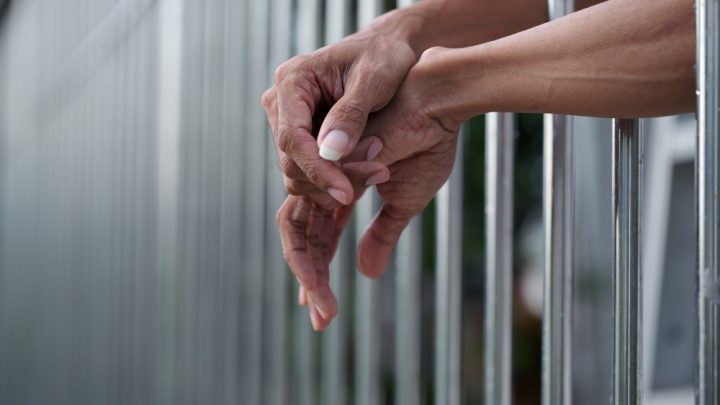 Female inmates make up 7% of the total prison population in NSW, according to the Australian Bureau of Statistics (ABS).
The figures also show that the number of female prisoners in NSW has risen by 48% over the past decade.
With this trend likely to continue, it's worth noting that women prisoners face a number of specific issues.
There are a limited number of correctional centres for women in NSW, including Emu Plains Correctional Centre and Silverwater Women's.
Women in correctional centres can face mental health problems, social isolation and health issues and they are more likely than the general population to be suffering from drug or alcohol dependency.
According to the ABS, the most serious offences among women inmates are drugs, and acts intended to cause injury.
Family relationships
A large number of women inmates in correctional centres are single parents.
Being incarcerated can put an enormous strain on family life for women, particularly if they are transferred to a jail that is situated a long way away from their children.
If there are no other relatives available to care for them, children can also end up in foster care, which makes it extremely difficult for mothers to re-establish relationships with their children when they are released.
Emu Plains Correctional is one of the few centres in NSW that has a residential program for mothers.
The program allows children up to school age to be accommodated full time with their mothers, and for school age children up to 12 years to visit on weekends and school holidays.
Ongoing psychological issues
Many women who are in prison have themselves been victims of crime or abuse and suffer from mental health issues as a result.
The proportion of women who self-harm in prison is higher than men, and women can often be released without having the opportunity to address their underlying problems, which can make it harder for them to avoid reoffending.
Lack of education and training
There are programs in prison aimed at helping female inmates rehabilitate, learn skills to help them break the cycle of offending, and overcome any challenges they may have faced as a result of lack of education.
In spite of this, female inmates still struggle to integrate into society after their release and reoffending is common, particularly among those who suffer from drug and alcohol issues.
Problems on release
In addition to finding gainful employment and rebuilding ties with children and their community, many female inmates leave prison with debts, which they may have difficulty repaying.
Lack of accommodation and little in the way of social support are problems that both male and female inmates experience when they are released back into the community, and these challenges can make it difficult not to reoffend as a way of supporting themselves and their families financially.
If you know someone at Emu Plains Correctional Centre or any other female correctional facility who is struggling, they may benefit from legal assistance.
It is important to take complains and concerns about the welfare of your friend or family member seriously to minimise the risk of any long-term harm as a result of their experience in jail.
An experienced criminal lawyer can provide advice on their situation and advocate for their needs where necessary.
Receive all of our articles weekly