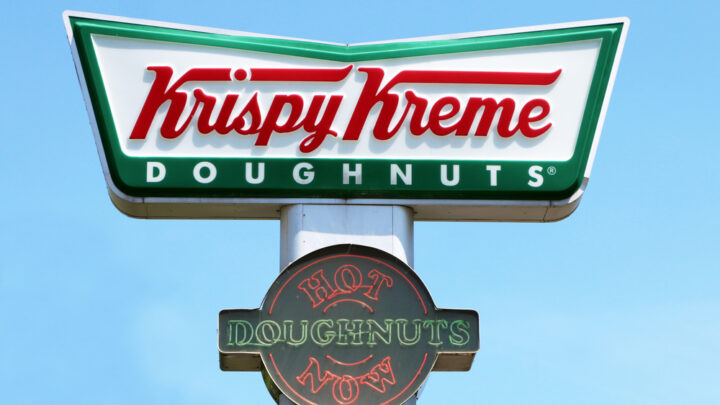 New South Wales Police are investigating a national promotion by popular doughnut chain Krispy Kreme, due to a doughnut giveaway which may have led to contraventions of COVID rules.
The giveaway caused traffic jams and long queues at some stores and drew major criticism from police for its lack of foresight and planning. Police say they are investigating allegations that social distancing health regulations may have been breached. In New South Wales, businesses face fines of up to $5,000 and individuals face a fine of up to $1,000.
Promotion causes chaos
While some social media posts showed customers walking into stores and picking up their freebies without hassle, there were images of long queues of people in close proximity at multiple stores.
Some people described the frenzy to get the free doughnuts a 'stampede.' One store required security staff to manage the crowd, which in itself is not entirely surprising given that only a few months ago people were arrested and in some cases charged, for fighting over toilet paper supplies in some supermarkets.
The promo, which ironically, provided doughnuts to anyone who celebrated a birthday in lockdown, had the potential to cause more community contamination of the virus which has not been completely eradicated.
And, as the latest Victorian outbreak has shown, the virus can spread quickly and without warning. Another 270 cases have been confirmed in recent days. Currently 57 police officers in Victoria are in mandatory isolation awaiting Covid-19 test results.
Complacency and community transmission
In New South Wales, there are signs that we too could be entering a precarious new phase of contagion. Thirteen new cases have been detected, many of which are community transmissions. In recent weeks 21 cases have been linked to the Crossroads Hotel at Casula.
The Star Casino has also warned that a patron who attended the casino on July 4 has tested positive for Covid-19. This case is also linked to the Casula Hotel. The casino has been fined for breaching public health regulations.
New restrictions for pubs and venues
The New South Wales Government recently implemented new restrictions on pubs and venues. Group bookings will be reduced from 20 people back to 10 and large venues will not be allowed to have more than 300 patrons.
Border Control
While Queensland has opened its borders to New South Wales, Victorians remain banned from the state. It has however declared Casula and Campbelltown and Liverpool as 'hotspots' meaning anyone from these areas will be subject to quarantine requirements if they want to cross the border into Queensland. Despite borders now being open, everyone requires a pass to cross. These can be downloaded from the Queensland Government website.
While there was always going to be the possibility of further outbreaks, even after the original pandemic was under control, the Australian Federal Government has long held concerns that the economy would not be able to survive another national outbreak, so all precautions are currently being taken to make sure hotspots are identified quickly and managed.
It also means that we shouldn't take our freedoms for granted just yet, as restrictions can be reinstated at any time.
Police are urging people to do the right thing and maintain an acceptable distance from each other, as well as practice hand hygiene and stay home if unwell. In New South Wales there are 70,000 police officers patrolling public health act compliance, and the police are also receiving tip-offs about potential breaches through Crime Stoppers.
Receive all of our articles weekly