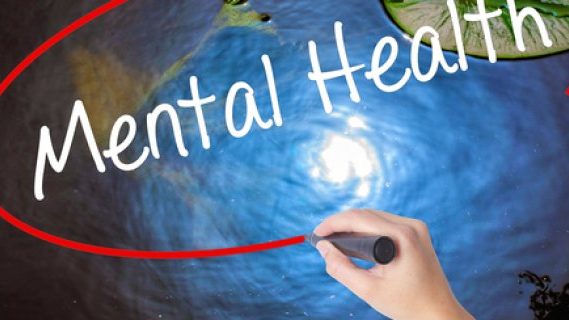 The former girlfriend of rugby player Bryce Cartwright has faced Penrith Local Court to answer allegations that she used social media to stalk and make death threats against the rising NRL star.
Ms Brittany Hura is alleged to have posted a video on Facebook last weekend, threatening and intimidating Cartwright after the break-up of their six-year relationship.
Police charged Hura a day later with 'using a carriage service to menace/ harass or offend' and 'stalk/intimidate with the intent to cause fear of physical harm'.
In court, she did not enter a plea but stood with her head bowed as her lawyer asked for the matter to be adjourned for a section 32 application under the Mental Health (Forensic Provisions) Act 1990.
What is Section 32?
Section 32 deals with defendants who are suffering from mental health conditions, such as depression, anxiety and disorders such as bipolar disorder and post traumatic stress disorder.
In order mount a successful section 32 application, the defendant needs to establish that a mental condition exists (called the 'first limb') and that it is more appropriate for them to be dealt with under the section – completing a mental health treatment plan – than to be punished under general sentencing laws (the 'second limb').
A section 32 application will ordinarily be accompanied by a report from a mental health professional, which includes a detailed treatment plan.
If both 'limbs' are established, the Magistrate can do a number of things, including discharge the defendant into the care of a mental health professional for a period of up to 6 months. That care may include attending appointments with a psychologist, being reviewed by a psychiatrist, taking prescribed medication and engaging in cognitive behavioural therapy.
Significantly, no criminal conviction or finding of guilt accompanies a successful section 32 application; so, in some ways, it can be preferable to as a 'section 10 dismissal or conditional release order' which comes with a finding of guilt.
If the application is unsuccessful, the defendant can either plead guilty or not guilty and the case will proceed in the normal manner.
If a plea of guilty is entered, the sentencing hearing can often occur on the same day as the section 32 application.
Apprehended Violence Order
While Ms Hura did not make any admissions to the offences, she agreed to the conditions of an interim apprehended domestic violence order (ADVO) taken out by police on behalf of Mr Cartwright.
The head of the Penrith Panther's club, Brian Fletcher, has praised the swift actions of New South Wales Police in dealing with the matter.
He says the club has been monitoring the behaviour of Ms Hura for some time, but became gravely concerned when she posted a video of herself drinking beer and working out with a punching bag, before making a threat to Mr Cartwright.
It is alleged that she also posted a number explicit photos of Cartwright on Twitter and had 'RIP' added to a tattoo of her former partner's name on her body.
The section 32 application is expected to occur on February 24.
Receive all of our articles weekly