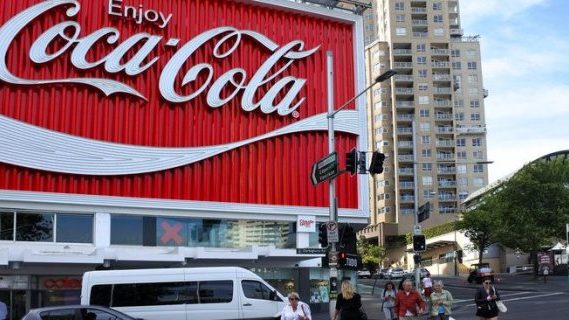 NSW police raided Candy's Apartment nightclub on Saturday night over allegations of drug supply and licensing breaches. Around 40 police officers poured out of unmarked buses and stormed the club, telling patrons to leave, as the venue was being closed down.
A resident DJ at the club, Elliott Harper, posted on Facebook that police closed the whole of Bayswater Road, and that the area outside the club was cordoned off with police tape. "You would think that a murder has taken place," he wrote.
Police imposed a 72-hour temporary closure order on the venue, on one of the year's busiest weekends.
Man charged with selling drugs
Kings Cross Local Area Command officers arrested a 21-year-old man outside the club for allegedly possessing 60 ecstacy capsules.
Following the execution of a search warrant at a house in Oakhurst in Sydney's western suburbs, the man was charged with 22 drug offences. These included possession of a prohibited drug, supply of a prohibited drug and supply of prohibited drugs on an ongoing basis.
The man was refused bail and due to appear in Central Local Court on Monday.
The raid comes after three months of investigation into drug supply in the Kings Cross area under Strike Force Roby. In a media statement police said "inquiries are ongoing as the operation continues."
Owner of Candy's Apartment Charlie Mancuso told Fairfax media that "the police have to show they are doing something otherwise they are going to lose their jobs." He called on patrons to fight for their rights and show their displeasure.
An eyewitness account
Sketch Coleman is part of Bombs Away: an electro act that was scheduled to play at the venue on Saturday night. Coleman described the raid as a "government-sanctioned standover" tactic.
Coleman told the Music that he saw multiple men outside the venue dressed as partygoers pull out their IDs and vests to reveal they were actually police officers. He said these officers then proceeded to push patrons against a wall.
The Queensland DJ believes that despite police reasoning for the raid, it was "clear their only interest was disrupting nightlife businesses."
And according to Coleman, the raid is "part of an ongoing policy of intimidation with the aim of shutting down one of the remaining successful venues in the area in order to replace them with development projects."
Keep Sydney Open criticises the raid
Anti-lockout activist group Keep Sydney Open described the raid as "an absolute disgrace." They pointed out in a Facebook post that a single drug arrest doesn't warrant "the dramatic operation undertaken by police."
The group said they'd heard reports of excessive policing over the weekend in areas such as Enmore, Bondi Beach and Oxford Street.
Keep Sydney Open also claims that there's a business deal underway to develop the land that the famous nightclub sits upon and that this development is a motive behind the raid.
The sale of the Bayswater terraces
In November last year, the heritage-listed terrace houses 20-26 Bayswater Road – that house Candy's Apartment and neighbouring World Bar – was sold for an estimated $12 million to a consortium including Eagle Property Group and businessman Paul Fischmann.
"I'm a firm believer in the gentrification and growth of Kings Cross,"Fischmann told Commercial Real Estate at the time of the sale. "These buildings are stunning and in the perfect location." The consortium said they had no immediate plans to redevelopment the properties in the short term.
However, the sale follows a recent demand for properties in the Kings Cross area and the closure of numerous bars and small businesses in the local vicinity. This trend displays how the CBD lockout laws have been favourable to real estate agents and property developers.
On the way out
Since the implementation of the lockout laws in March 2014, figures have shown that foot traffic in the Kings Cross area has been down by up to 84 percent.
Candy's Apartment promoter Jarrad Bodeker told the Courier-Mail in June, that after 14 years of operating in Potts Point the venue could be moving to another area. "We're one of the busier clubs but the street traffic is down, there's nobody coming to the city at all."
Lockouts relaxed
Saturday night's raid comes just weeks after the Baird government announced that the city's lockout laws will be relaxed. As of January next year, the lockouts will occur at 2 am rather than the current 1.30 am, and last drinks will be moved from 3 am to 3.30 am.
However, critics of the laws say that a mere 30 minute extension is not enough.
Police raid other Kings Cross venues
Candy's Apartment is not the only late-night venue to have been raided by police in the Kings Cross area over recent years.
Close to one hundred police officers – some wearing balaclavas and bullet-proof vests – raided Dreamgirls and Bada Bing strip clubs on December 19 last year, amid claims that cocaine was being supplied to patrons.
Around 200 people were escorted out of the two Darlinghurst Road clubs and both venues were served with a 72-hour closure order. While three people were arrested and charged with the supply of a prohibited drug.
In February this year, both clubs were served with six-month closure orders after the NSW Office of Liquor, Gaming and Racing applied to the Independent Liquor and Gaming Authority.
The application against Dreamgirls alleged undercover officers bought cocaine from venue staff, strippers were openly snorting the drug and an illegal bar was operating inside the venue. While at Bada Bing it was alleged undercover officers bought cocaine from staff on multiple occasions in 2015.
Kings Cross dry strip clubs
Dreamgirls was sold and has since reopened operating without a licence as an entertainment venue. Along with the venue Love Machine, it's now one of the Cross' so-called "dry strip clubs" that only have to abide by the operating hours set by their council development approval.
The dry clubs are seen as a further sign of Kings Cross' gentrification.
Bada Bing reopened under a new owner Sapphire Lounge on July 7 this year. It's now one of five strip clubs in the area still operating with a licence, including Showgirls, Velvet Underground and Dolls House.
Receive all of our articles weekly