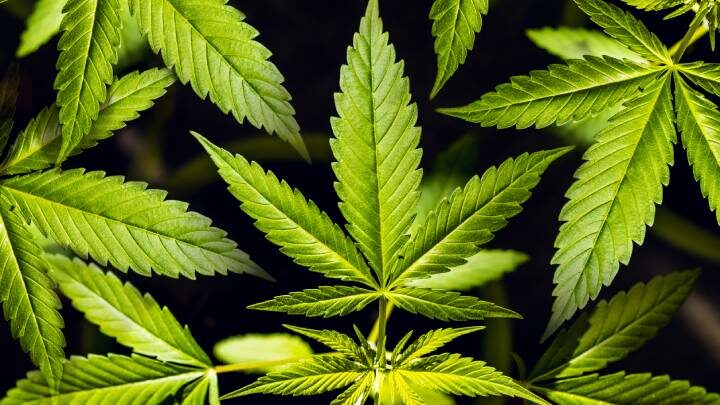 These days, if you walk down the aisles of any Australian supermarket, whether it be a major outlet or a smaller local store, you'll come across hempseed food products.
And they'll usually be found in the health food section, as hemp is known to be one of the most nutritionally complete food sources in the world.
Yet, the ridiculous aspect to all of this is just five years ago, Australia and New Zealand were the only two nations in the world that classed this superfood as an illegal product.
Indeed, despite the health properties that hemp and cannabis hold, both plants have long gotten a bad rap in this country.
However, after close to two decades of campaigning, hemp advocates managed to get the 2017 Australian and New Zealand Ministerial Forum on Food Regulation to see reason on hempseed foods, and by November that year, the seeds – which can't get you high – were completely legal.
And Australian industrial hemp farmers are now calling on the same authorities to recognise the rest of the plant – the leaf, sprouts and roots – as a legitimate food source, as, again, the rest of the globe already permits its nutritional consumption like any other vegetable matter.
Just legalise it
Australian hemp industry pioneer Andrew Kavasilas lodged an application to legalise hemp leaf, seed sprout and root as a legitimate food and food ingredient with Food Standards Australia and New Zealand in late August. And last month, the application itself was approved.
Hemp is a strain of the Cannabis sativa plant that can be cultivated to produce food, oil and industrial fibre. But unlike the other form of cannabis that people smoke, hemp is low in THC: the psychoactive component of the plant.
So, no matter how much hemp you ingest, you just can't get high.
The hemp plant has never been illegal under international drug control treaties, because it's not a drug. But when US authorities decided to ban "marijuana" in the 1930s, they took out hemp with it, which wiped out an industry that can produce multiple climate-friendly products.
And as the current application to FSANZ points out, the industry is already producing hemp leaf, sprouts and roots, which are going to waste despite their nutritional value. And with just a little bit of tweaking, the Australian Food Code could permit these products to make it onto people's plates.
A cannabis law reformist
Kavasilas has been involved in the hemp industry going back to the late 1990s, when he was growing industrial hemp under state licences. These days, he's involved in a number of hemp ventures, including Biofilla, CGB, Nimbin Can and Hempfields.
The long-time cannabis law reformist is also an ardent critic of state drug driving laws, which continue to test for small traces of THC in a person's saliva, rather than impairment. This means it's still possible a person may test positive for cannabis driving after consuming legal hempseeds.
Sydney Criminal Lawyers spoke to Andrew Kavasilas about the potential hemp plant food has for the Australian market, the problem with roadside drug testing laws in all Australian jurisdictions, and why he believes it's high time the federal government moved to legalise and regulate cannabis.
On 18 August, you lodged an application with Food Standards Australia and New Zealand to alter the Australia Food Code to permit the sale of low THC hemp leaf, seed sprout and root as food.
Andrew, why the push for hemp plant food? And what effect will it have on the Australian market?
We saw what was going on overseas with hemp leaf. And a few things have held back the Australian hemp industry.
The first was we had no laws. Then after the laws were approved in 2017, we've had the drought, which meant most of the crops didn't do well on the mainland.
So, we looked at these other avenues, and we thought this would be the best thing for Australian hemp farmers to get into.
You can grow the hemp plant and you don't have to wait for it to be fully matured for hemp leaf. You don't have to harvest with big machinery like you do the seed. And you don't need to grow big fields of it, like you do for textiles.
This is a small-scale business that people can do to make teas, beverages and other food products.
Hempseeds became a legal food in Australia in November 2017. What sort of impact has this had since then?
On the mainland the problem has been the drought. Also, even though we changed the laws, there wasn't a successful transition from the trials, and we didn't have the varieties that would handle the monoculture agriculture that we use nowadays.
So, the impact has been big for Tasmania, because they've been doing hempseed food for a lot longer than the other states, and they've always had government support.
The Tasmanian grown hempseed has been supplying most of Australia. That's been good for them.
And it's good for the industry, as our broad region and climatic conditions provide that if crops fail in one part of Australia, they can do well somewhere else, and you can still supply all around.
These days, if you go to the supermarket, hempseed foods are now a regular product.
Yeah. They are. They're not pervasive. They're not in everything. And there has been that stumbling block on the mainland.
But it is having an impact because people know what good nutritional food is. Hempseeds tick all the boxes.
And what are some of the other ways the hemp plant can be used for consumption?
It's going to be different with the hemp leaves. They have a little bit less sugar than alfalfa sprouts. But we'll look at it in a different way.
The sprouts can be added to other sprouts. There are beer options, where you use hemp as an adjunct to hops. And we'll start utilising the terpenes.
We're looking at the plant and not just the cannabinoids. There are terpenes, the flavonoids and the sterols: all these other things that the plant produces are quite useful.
The hemp plant foods are low in THC, which means they have no psychoactive effect on people.
However, all Australian police test for THC in saliva during roadside drug testing. And unlike RBT, which tests for the levels of alcohol in the blood, drug testing relies on any traces of the substance.
Is there going to be an issue with drug driving laws and legal hemp leaf food?
We spent 17 years getting hempseed food approved, and for the last nine years, police were really holding up the process on a state-by-state basis.
They were saying the consumption of hempseed food would interfere with saliva testing. And quite rightly it should, because there is THC in hempseed food products and hempseed oils.
As producers there are maximum allowable limits of THC and CBD in food. So, there could very well be some discussions around hemp leaf products and saliva testing.
But we have to look at that in perspective. We are the only country doing saliva testing. Around the rest of the world, it was determined not to be an effective strategy to address road fatalities.
There are so many things wrong with saliva testing that it's hard to give it any credibility, especially as it so dismally failed at holding back hempseed food.
Hemp leaf foods may have as many cannabinoids as poppy seeds have opium.
Right now, world leaders are meeting to discuss changing climate in Glasgow, as they acknowledge the need to move away from industries that produce greenhouse gas emissions.
Why would hemp and cannabis be a good resource to turn to at present? What are some of the other uses these plants have that may help save the planet?
In terms of a carbon sequestering plant, it is one of the best. Not only that, but you can also use the parts of the plant for masonry or textiles.
Hemp is also used for bioremediation. That is where plants can take up excess nutrients and even heavy metals.
So, not only is it pulling CO2 out of the air and producing oxygen, but it can be bred to take up heavy salts and heavy minerals, in terms of rehabilitating an old mine site or degraded soil.
Hemp is being used in a lot of places. It's reportedly used at Chernobyl, Fukushima and other places where plants are needed to rehabilitate soils and land.
So, it really fits in with a lot of uses. You can sequester carbon by growing hemp, and you can use that hemp to build blocks for masonry to build houses, and it just gets stored away forever.
On another note, all Australian states continue to drag their feet on legalising recreational cannabis.
However, the ACT legalised its personal use and possession in January 2020. And meanwhile, in North America, jurisdictions are increasingly legalising recreational use.
How long can Australian authorities hold out on this?
It's something that needs to be unpacked. In Canberra, yes, it is legal for personal use, but it is still illegal to buy, sell and trade, even the seeds.
So, what that in effect has done is deliver a whole lot of really safe customers to the black market, as most people aren't going to be growing their own.
A negative consequence of that is we're seeing more home invasions and trespass, as people are stealing people's plants from their backyards. And the police aren't going to investigate it, because it's not that legal that they're going to get your pot back.
So, we've got real big problems with that. And Canberra hasn't stopped using saliva testing.
My warning is that people in Canberra watch out because police will probably increase the use of saliva testing, and more people are going to get caught.
So, we've got to regulate cannabis in Australia. What's happened in North America is state by state legalised medicinal cannabis and then recreational. But these were citizen-initiated referendums, and we don't have them written into our constitution.
In Canada, the High Court ordered that the government introduce medical cannabis. And then the Canadian government was the first aligned country to effectively override medical cannabis by introducing recreational use. And that's what Australia can do.
Canadian prime minister Justin Trudeau went to an election saying he was going to legalise cannabis. He won and then a document was sent to explain the regime to the United Nations because, ultimately, it is the International Narcotics Control Board that regulates and administers the drug treaties.
Australia could produce such a document and deliver it to the UN, stating that this is what we are going to do. And it has to be at the federal level.
There is so much cannabis being used in Australia these days. We use about a tonne a day. It's ridiculous.
It's virtually decriminalised. But we just see some people getting caught up in it. Police are basically shooting fish in a barrel. That's where all those arrests are from.
We need to change it from the top. States shouldn't say they're going to decriminalise cannabis if they're not going to put in a regulated market for it.
In terms of just regulating cannabis for adult use, we have to look at it in a wholehearted way at the federal level. It's the only way it's going to happen.
The federal government has to step in and introduce a regulated approach to the recreational use of cannabis in Australia.
And lastly, Andrew, FSANZ has accepted your application to legalise hemp plant foods. What's next from here?
That acceptance means they have until September next year to begin the proper assessment. They'll go out to the other states, the food authorities and the agricultural departments to assess whether it is good food.
We're engaging with the state governments. That's unlike what happened with hempseed food. This is getting a life of its own. Hemp leaf products are available all over the world, just like hempseed food was.
So, what we will do now is begin an export market. Australian producers will be able to produce these hemp leaf and sprout products for export overseas before we'll be able to sell them over here.
But in the meantime, if the government sees it as a good export market, our green credentials will be able to shine, and we'll be able to export these products over to the US, the EU and even into Asia, especially Thailand, where any kind of use of the hemp leaf is legal.
Receive all of our articles weekly