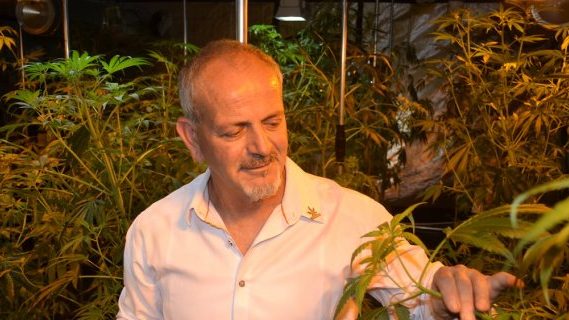 In late 1930s Australia, dozens of cannabis-based medicines were widely available, either by prescription or over-the-counter. One of the most popular was Dr J Collis Browne's Chlorodyne, which was a preparation made from Nepalese cannabis resin.
When a Victorian MP suggested that over-the-counter sales of Chlorodyne be stopped, country parliamentarians flew into a rage. The rural politicians questioned why they should have to ride 30 miles to see a doctor, in order to obtain what was a commonly used medication.
However, following international bans on recreational cannabis use, Australian medicinal cannabis products were eventually phased out in the 1960s, even though they were one of the most popular medications in the country.
Everything old…
Next month, will make it two years since the Turnbull government passed legislation to allow for the local cultivation and production of cannabis for medicinal purposes. However, close to 24 months on, there's still no legal domestic product available.
As of August last year, a total of 22 licences had been issued under the scheme: ten were for the commercial cultivation and production of medicinal cannabis, six were cannabis research licences, and six were cannabis manufacturing licences. But, patients across the country are still waiting.
Australian health minister Greg Hunt announced in February last year that he was introducing a fast track medicinal cannabis importation scheme, to make up for the shortfall. Although, when the imported product arrived in the country, next to no one could get their hands on it.
Of the estimated 100,000 patients who use medical marijuana products in Australia, less than 200 have been able to successfully access legal product.
So, when minister Hunt announced last week that Australia could become the biggest producer of medicinal cannabis in the world – after the government changes regulations to allow for the export of cannabis-based medicines – it sounded rather ambitious.
The game changer
Last March, Queensland Bauxite Limited bought a 55 percent stake in Medicinal Cannabis Limited (MCL). This week, MCL subsidiary VitaCann announced a joint venture agreement with Canadian company, Canntab.
The deal will see a pharmaceutical-grade medical cannabis pill being imported from North America. The company says its plan will succeed because it will be importing the medicine under the provisions of legislation, which is different from that being used by other cannabis companies.
A pioneer of the hemp industry
Andrew Kavasilas is MCL's founder and technical director. He's got a history in the hemp industry that goes back two decades. Kavasilas was growing industrial hemp under state permits back in 1999. While in 2001, he was involved in cultivating a short-lived authorised medicinal cannabis crop.
A long-term resident of Nimbin, Kavasilas is also the secretary of the Australian Hemp party. He's been campaigning for cannabis law reform for years, was an instrumental player in the legalisation of hemp seed food, and he's been a long-term critic of the NSW roadside drug testing regime.
Sydney Criminal Lawyers® spoke to Mr Kavasilas about how the MCL deal marks a significant shift in the local medicinal cannabis arena, why it's taking so long for locally produced cannabis medicines to hit the shelves, and the need for the conversation around the medical marijuana industry to change.
Firstly, Andrew, VitaCann has signed a deal with Canntab to start importing a medicinal cannabis pill into Australia. Can you explain what type of pill this is?
This is a pill that has come about from the research that's been going on in countries like the US and Canada, where there's some kind of regime in place.
It's the culmination of a lot of research around, not only extractions of cannabinoids, but also isolating and refining them right down to crystalline form. And then making them water-soluble, where they can be used in a pill.
These particular pills are the only ones that we know of that have got slow-release action. If you look at the pharmacokinetics – the way that cannabis moves through the body – you get an incredible high, you stay high for a while, and then come down.
The therapeutic effect with these is that it takes you up to that level, and then slowly releases it. A lot of new folk who are getting onboard with medical cannabis, and realising that cannabinoids can help them, have never smoked, so, this is the perfect solution.
So, this is a slow-release pharmaceutical-grade pill?
Yes, it's pharmaceutical-grade. The testing is yet to be done. And that's the hard bit. It's like a new drug discovery, in terms of the way that the government, and the health industry look at it.
And it contains THC?
Absolutely.
You believe this Canntab pill has the potential to make inroads into the Australian market, where other medical marijuana products have failed to do so. Why's that?
It depends on what you mean by medical cannabis products. There's medicinal cannabis. And then there's pharmaceutical cannabinoid medicines – we're in that realm. And that's all the government can really look at.
Medicinal cannabis really refers to what's happening overseas, which is people in the US, Canada and Israel getting an exemption from the health department to smoke high THC cannabis.
The government isn't talking about that. When it talks about medicinal cannabis, it's talking about introducing or changing laws to allow companies to develop pharmaceutical-grade cannabinoid medicines.
The fast track medicinal cannabis importation scheme that began last year has made it near impossible for the majority of patients to access the imported medicine.
How will the product that you're proposing to import be any different?
Our product is a lot more suitable for a doctor to understand. A doctor will never be able to prescribe those products that were imported before.
It's not really a prescription. It's a series of recommendations, and a whole lot of science, that has to be presented to the health department, and the relevant TGA authorities, to explain how this particular product will help this particular patient with their condition.
When the doctor tries to find any relevant research around a product like that being used for a patient, there's none.
Because this is a pill, it's going through a proper manufacturing licence procedure in Canada. And there have been some preliminary trials done. So, we find this will be a more suitable candidate.
And does MCL plan to just import these medicines, or do you have plans to produce them locally in the future?
Both. But, immediately we want to be able to bring some over. And have patients who find doctors or authorised prescribers, and see if they'll be able to talk a doctor into going through the motions, and getting access to them.
Minister Hunt announced last week that in February the government will be changing regulations so exporting medicinal cannabis products will be permitted. He said the move is an important step forward for domestic patients and supply.
Given that there are still no domestic products available in Australia, do you think these export provisions will improve the situation for local patients?
We're going to have to wait and see what the government says on this. But, it's like Australia trying to import from other countries. First of all, there's a blanket ban on countries exporting. And there's also the reciprocal rights on countries like us not import products that aren't registered.
If he's saying medical cannabis, then we have to assume that it's raw cannabis product – raw bud. I don't know how we can really get a permit to export that. And it's going to be even trickier for companies to get an import permit into another country.
So, we'll see what's going on. There's obviously a lot of change happening. The government may have started talking about this four or five years ago, but we haven't seen much progress.
We believe we can work within the existing regulatory framework that the government has set up. But, we're also anticipating that the government will make new decisions, will fast track decisions, and will offer different policy directions.
All of these will help patients get access some way or another.
The government passed legislation to set up that regulatory framework in February 2016. A total of 22 licences had been issued under the scheme as of August last year.
In your opinion, why is it taking so long for the Australian medicinal cannabis industry to get domestic products out there for patients?
Most of those permits and licences that have been issued are in abeyance. So, the company has these big ideas. They've applied for the permit. And the government said, "In principle, we'll say yes. But, you've got to satisfy all these other conditions, before you can get going." A lot of companies are still stuck in that quagmire.
Ourselves, we're in a different situation. We already grow indoor cannabis plants, and do research on them, under a state licence. We're moving to a federal licence. And we think it should be fairly seamless for us to continue what we are doing, under the federal ODC licence.
In the government's mind and legislative framework, we are still looking at a brand new product that's yet to go through any clinical trials.
And what about those medicinal cannabis advocates, who are concerned that the new industry is going to lead to a situation where there are no provisions for homegrown, or whole plant products.
Do you think they're right to be concerned?
People who are advocating for homegrown really haven't thought through the issue. It's like alcohol. You can make beer at home. You can make wine and spirits. But, 99 percent of the people just want to go and get it from a bottle shop.
With cannabis and medicine, it's much the same – probably even more so. A sick person trying to grow at home? I always say, what are you going to say to a sick person, who gets a permit, starts growing at home, and their cannabis is stolen after four months of growing?
Homegrown is not an instant fix for people who need it. I don't think homegrown is ultimately what we are after.
Obviously, a non-profit supply regime, like what's going on in California would be good. Otherwise, it just has to be companies getting involved, and that's what we are looking at.
You have to look at it realistically. You can't see the government adopting a regime of a thousand different cottage or boutique growers, and then trying to regulate them. That wouldn't work, in terms of quality control and supply. Homegrown and that kind of cottage industry wouldn't work.
We are looking at the benefit of the most, rather than the few who do grow. And even the high-profile advocates, don't really understand what's going on in the federal and international context.
Personally, I'm waiting for the debate to mature in Australia.
The federal government has twice blocked terminally ill patients access to imported products via the category A pathway of the TGA's Special Access Scheme.
Why do you think the government is so determined to prevent these patients from obtaining these medicines through a channel that would provide them with rapid access?
There's no products. At one point, the parliament did vote that in. The TGA and health department stepped in and explained to the politicians that had voted for it that there are no products to prescribe.
Those products that people are referring to in the US, Canada and Israel are not lawful products that we would be able to import here. They are not clinically trialled. It's obvious that they wouldn't be able to import these products using the Special Access Scheme A or B.
You've been a long-term critic of the roadside drug testing regime in Australia. Police across all states are testing drivers for traces of certain drugs – including THC – rather than testing for driver impairment.
Are you concerned that patients using medicinal cannabis products could be charged with drug driving? And if so, what needs to happen?
We're the only country using these devices. They are unreliable. They were never recommended for use in such a way. I find it extraordinary that we are the only country doing this. This issue held back hemp seed food in Australia for eight years.
The other warning that was put to governments right from the start, was that the saliva testing, would unfairly target cannabis, and cannabis users, and alter drug use trends. And we've seen that happening. This is where we start to get into the unintended, negative consequences of this regime.
We're going to have to get rid of them. The government is going to have to spend some real money, just like they did with alcohol testing. Spend the money, do the science, and find the impairment level. But, a blanket zero-tolerance level, especially under laboratory confirmation, is really a disaster.
It's a slow-moving disaster, when governments tinker with prohibition. We see that the negative consequences take a little bit of time to show themselves, but they are definitely there. And this is another one.
I don't even like to try and rationalise anything positive about the saliva test, because there really isn't anything.
You mentioned the hemp seed food industry, which just got up and running in mid-November. You've got your company Vitahemp. How's the industry going so far?
We're extremely happy. We're now the premier Australian-grown hemp seed company.
We're the only company that specialises in dehulling Australian-grown hemp seed, and also oil extraction. We have state-of-the-art oil extraction down in Victoria, which produces far superior products.
We've got about three hundred hectares in the ground, growing this year. We're looking to harvest around February/March. And we're doing really well.
We're embarking on some high-profile marketing in the future to make people aware of what they need to look for with hemp seed food. They need to make sure that it's Australian.
The other law that came into force was that all imported hemp seed, whether it's for food or cosmetics, has to be irradiated to make it dead seed. It far diminishes the nutritional quality attributed to hemp seed.
We want people to know that if you are going to buy hemp seed, it doesn't matter if even on the packaging it says Australia or organic, you have to look at the country of origin. If the packaging doesn't clearly state a country of origin, you're in trouble.
And if it doesn't say Australia, you better understand that the seed that you are eating has been irradiated and the nutritional qualities are not what they should be. And you've got a far shorter shelf life on it as well.
That's another problem that the hemp industry has to contend with now. It's a bit like the olive oil industry here in Australia, when it took off. They had to contend with less than optimum imports coming into the country for a long time.
So, we're at that level now. When people go shopping for olive oil, that's what they are looking for, Australian-grown and Australian processed olive oil. We'll be doing the same with the hemp seed.
And lastly, you've been involved in the hemp industry for decades now. How do you see the emerging medicinal cannabis industry developing over the next couple of years?
It is developing. The debate has to mature. We've got to stop asking for the government to make it legal and prescribe it. We've got to be able to clearly define what it is, and what we want done with it. We can't leave it up to the government to go and write laws.
We're in the same situation as most of the rest of the world. It is illegal. There's no products.
Obviously, the public is not all-embracing of the announcements that the government is making. We hope that they finally sit down with appropriate advocacy groups, and maybe leave the medical profession out of this.
The medical profession has said too many times that they don't know enough, and there's not enough research. They are two good reasons why they should butt out of this.
And like in the US, Canada and Israel, it becomes more of a deal between the citizens and the government.
Andrew thanks very much for taking the time out to have this chat with us today.
No problem. Thank you.
Receive all of our articles weekly