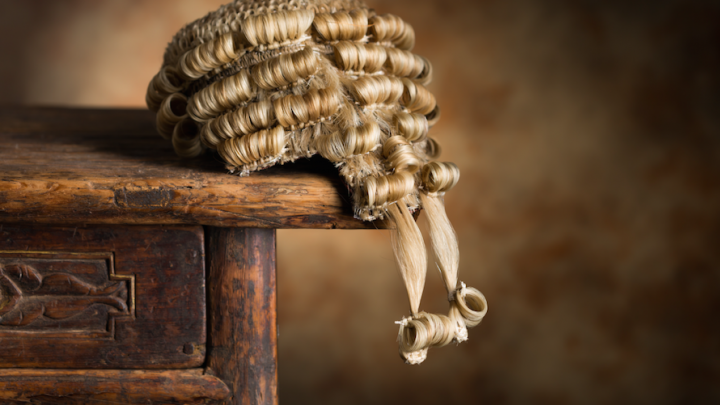 A few weeks ago we reported that two current High Court Justices, Susan Crennan and Kenneth Hayne, will be due to retire next year when they reach the age of 70.
Their imminent departure sparked discussion within the legal profession about who would replace them.
Attorney-General George Brandis announced recently that Justice Geoffrey Nettle QC has been appointed to replace Susan Crennan, who will leave the court in early February next year after serving almost 10 years on the court's bench.
Mr Nettle is a current Justice of the Victorian Supreme Court of Appeal and, like his High Court colleagues, has a long and distinguished legal career.
Born in 1950, Justice Nettle studied economics at the Australian National University.
He went on to attain a Bachelor of Laws with First Class Honours from the University of Melbourne.
He also studied a Bachelor of Civil Laws at Oxford University.
He began his career working as a lawyer at prominent commercial law firm Mallesons Stephens Jacques, and became a barrister in 1982, practising in commercial law, taxation law, constitutional law and administrative law.
After a decade at the bar, Nettle was appointed a Queen's Counsel in 1992.
Queen's Counsel and Senior Counsel are widely recognised within the legal profession as the most distinguished and accomplished courtroom lawyers.
After many years at the bar, Nettle was appointed as a Justice of the Supreme Court of Victoria, and two years later, in 2004, he was promoted as an Appellate Judge of the Victorian Court of Appeal.
During his time on the Supreme Court bench, he presided over many prominent cases, with Attorney-General George Brandis noting that 'his judgments are marked by analytical clarity and deep legal scholarship.'
Most recently, in September of this year, Justice Nettle presided over a controversial attempt to prevent Melbourne's proposed East West link from going ahead.
Brunswick man Anthony Murphy sought an injunction against the Victorian state government to prevent them from signing contracts related to the project, arguing that figures related to the project are misleading and deceptive.
Justice Nettle, along with his colleagues Justices David Beach and Joseph Santamaria, dismissed the application as it would have resulted in financial losses of approximately $600,000 per fortnight to the project's contractors.
It was also contended that, if an injunction were granted, the state government would lose up to $150m in foreign exchange losses plus an additional $130m loss due to rising interest rates.
Justice Nettle was also one of three Supreme Court justices who allowed a guideline judgment application to determine how Community Corrections Orders should be imposed.
It will be Victoria's first guideline judgment application, and will be heard by a bench of five justices who will determine whether a guideline judgment is necessary.
Guideline judgments have been handed-down in other Australian states, including New South Wales, and essentially give courts guidance and clarity when imposing sentences.
They are not binding, but rather operate as a 'check' or 'sounding board' when determining the appropriate sentence in particular cases.
If a guideline judgment is handed-down, organisations such as Legal Aid Victoria and the Sentencing Advisory Council hope that it will provide criteria as to when a Community Corrections Order can be imposed, and the appropriate length of such orders.
If that occurs, Nettle will have been instrumental in making Victorian legal history.
Justice Nettle has also proved to be a champion for justice and fairness – last year, he refused to allow an attempted murder trial to proceed until the accused obtained legal representation from Legal Aid Victoria.
These important qualities, coupled with his considerable experience sitting on the bench of the Supreme Court, make Justice Nettle a worthy choice for the important and honourable role of High Court Justice.
It's yet to be announced who will replace Justice Hayne when he retires next year, but there is no doubt that the candidate will be an eminently capable lawyer.
Receive all of our articles weekly