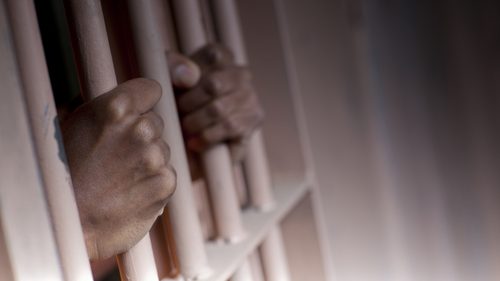 The Australian prison system is overflowing with inmates with mental and cognitive disabilities. It's estimated that around 18 percent of the country's population has such a disability, while close to 50 percent of the prison population does.
And there's an even greater overrepresentation of Aboriginal and Torres Strait Islander peoples with disabilities behind bars.
The nation's prisoner population reached an all-time high of 41,262 inmates in September last year, according to Australian Bureau of Statistics figures. While over the last five years, the number of people being held in custody has risen by 40 percent.
Indigenous incarceration
In September last year, Aboriginal and Torres Strait Islander peoples accounted for 27 percent of the adult prisoner population, whilst the 2016 Census figures show that Indigenous peoples make up only 2.8 percent of the country's overall population.
Since 2004, the number of First Nations peoples in detention has grown by 88 percent. As a recently released Human Rights Watch (HRW) report points out, this increase suggests that Indigenous peoples are being over-policed and the criminal justice system is becoming increasingly punitive.
The report further reveals that around 73 percent of imprisoned Aboriginal and Torres Strait Islander men and 86 percent of Indigenous women in custody have been diagnosed with a mental health condition.
Easy targets
Between September 2016 and January this year, the HWA researchers interviewed 275 people and visited 14 correctional facilities in Queensland and Western Australia, including Casuarina prison, Wolston correctional centre and Bandyup women's prison.
The researchers found that prisoners with disabilities are at a heightened risk of abuse and violence, as they're perceived as easy targets. Bullying, harassment and physical and sexual violence are widespread. And it's being perpetrated by both fellow inmates and correctional officers.
Prisoners with mental and cognitive disabilities are also being locked in solitary confinement for weeks or months for 22 hours or more a day. HRW found inmates can spend years in prolonged solitary confinement in maximum security units.
The Mandela Rules are the UN standard minimum rules for the treatment of prisoners. These guidelines recommend that prolonged solitary confinement should be prohibited. And solitary confinement should never be used on prisoners with disabilities if it exacerbates their conditions.
And institutional racism within the prison system further impacts upon the experience of Aboriginal and Torres Strait Islander detainees. The researchers found that Indigenous inmates may avoid seeking services as they have to face discriminatory stereotypes if they do so.
Being managed by the police and prisons
The 2015 UNSW Indigenous Australians with Mental Health Disorders and Cognitive Disability in the Criminal Justice System report found that Australian authorities are imprisoning thousands of Indigenous people with disabilities a year.
Co-author of the report UNSW Professor Eileen Baldry outlined that First Nations peoples with disabilities are basically being managed by police, the courts and the prison system, as there is a lack of adequate care available in the community.
"It's often seen to be the case that prison is the best place for them, because there's nothing else for them in the community," Professor Baldry told Sydney Criminal Lawyers® in May last year. "The police manage them and cycle them in and out of prison, as a place to contain them."
UNSW researchers found that Indigenous people with disabilities come into contact with police more often and at a younger age than non-Indigenous people with disabilities. And the government is managing these vulnerable people via prisons, rather than providing appropriate support.
A lack of understanding
Often people enter the prison system without their mental or cognitive disability having been diagnosed. And even though there's such an overrepresentation of people with disabilities on the inside, staff are undertrained on how to deal with these prisoners.
The HWA report found that custodial staff often misinterpret the behaviour of people with disabilities. This can lead to their responses being punitive, rather than supportive. And when it comes to Indigenous inmates with disabilities staff are provided with no culturally sensitive training.
Upon release, people with disabilities face a lack of support services. And finding the outside difficult to navigate, they quickly return prison. As for First Nations people with disabilities, they find a lack of post-release services, coupled with a highly racist system.
Indefinite detention
Australian laws allow for people with mental and cognitive disabilities to be detained indefinitely, when they're considered unable to understand or to respond to the criminal charges laid against them. This is referred to as "unfit to plead."
The UNSW researchers said last year that "the overrepresentation of Indigenous people with cognitive disability amongst those considered unfit to plead and subject to indefinite detention is under increased scrutiny."
In 2011, the Marlon Noble case drew national attention to the issue. Mr Noble was just 19-years-old in 2001, when he was charged with sexual offences against two girls. If the Aboriginal man had been found guilty in court, he would have likely been sentenced to two or three years gaol time.
However, Mr Noble was found unfit to plead due to his intellectual disabilities. So, he was imprisoned for ten years without a conviction. And this even continued for a period of time after the alleged victims informed prosecutors that he hadn't assaulted them.
Preventable injustice
A 2017 NSW Mental Health Commission report stated that the overrepresentation of people with mental and cognitive disabilities in the criminal justice system is so pronounced, it should be "assumed the norm."
Human Rights Watch recommends that the Australian government investigate solutions not only on how to reduce this overrepresentation, but also on how to reform the criminal justice system as a whole so that better decisions can be made as to who gets put in gaol.
The HWA report also recommends that the use of solitary confinement on inmates with disabilities be brought to an end. And that people entering the prison system should be systematically screened for all types of disabilities.
According to the UNSW researchers, the cycle of imprisonment and re-imprisonment for First Nations peoples with mental and cognitive disabilities "is not only shameful, it's entirely predictable and preventable."
However, even though this situation is preventable, successive Australian governments have shown that justice for Aboriginal and Torres Strait Islander people is not high on their agenda. Indeed, the making of the Australian nation tragically relied upon it.
Receive all of our articles weekly