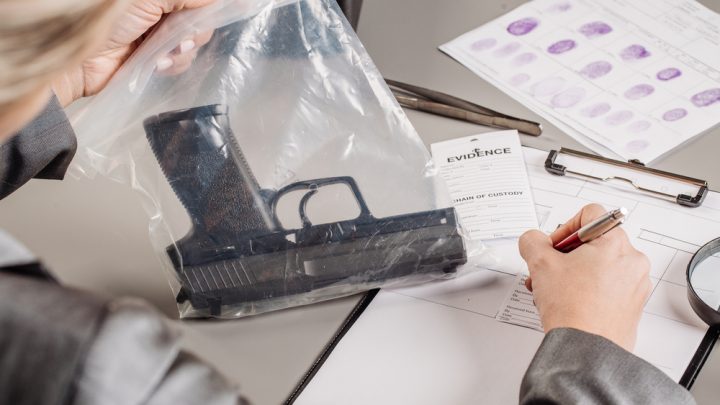 Getting justice for the murder of a loved-one can be especially difficult when the crime occurred overseas.
Besides the obvious barriers of geography and information, current laws say that those who kill Australians overseas can only be prosecuted if the event took place after 1 October 2002.
This means that there is little that can be done under Australian law where police identify a suspect in an overseas homicide that took place prior to that date.
But proposed new laws could change this situation.
The New Law
The Crimes Legislation Amendment (Harming Australians) Bill was introduced into Parliament last week.
It proposes to amend the current Commonwealth Criminal Code to 'extend the retrospective application' of certain 'harming Australians' offences contained in Part 5.4 of the Code – specifically, the murder and manslaughter of Australian citizens or residents.
Currently, the Code says that a person who murders an Australian citizen or resident outside of Australia faces a maximum penalty of life imprisonment, or 25 years imprisonment for manslaughter.
There are laws to facilitate the extradition of suspects to Australia from a range of countries for the purpose of prosecution.
But these laws were introduced in 2002 after the Bali bombings, and only apply to offences committed on or after 1 October 2002.
The new laws seek to allow those suspected of killing Australians whilst overseas prior to 1 October 2002 to be prosecuted.
The Bill's Explanatory Memorandum states that:
'the retrospective extension of these offences will ensure that cases involving the murder or manslaughter of Australian citizens or residents of Australia are treated in a consistent way under the Criminal Code.'
Changes Inspired by Bradshaw-Hall Case
The proposed laws have been motivated by the Bradshaw-Hall case.
Adelaide schoolteacher Anthea Bradshaw-Hall was just 26 when she visited Brunei in July, 1994. The trip was supposed to be in preparation for her move there with her husband.
But the couple's plans were shattered when Mr Hall found his wife dead on the floor of their apartment on 21 July, 1994. She had been strangled and stabbed four times.
An investigation by the Brunei police force identified a single suspect, but local police were reluctant to prosecute because they did not have sufficient evidence.
So in a rare move, an investigation was launched by Australian authorities in 2004 which uncovered a wealth of evidence against that suspect – enough to charge the man and prosecute him in Australia, according to former South Australian Director of Public Prosecutions Stephen Pallaras QC.
But because the relevant provisions of the Criminal Code lacked sufficient retrospective application, no such prosecution could take place. This led the Bradshaw family to lobby the government for change.
There are many other unsolved Australian murders in overseas jurisdictions, and proponents of the new legislation believe that it could help other families in their search for justice.
Will it Work?
The Bradford family's fight for justice has been supported by several prominent politicians, including Senator Nick Xenophon, who introduced the Bill, and Federal Industry Minister Christopher Pyne. Both say that the proposed changes incorporate numerous human rights provisions which safeguard the rights of anyone charged.
These include provisions which guarantee the right to a fair trial, including a 'double jeopardy' provision which states that a person cannot be tried or punished again for an offence for which they were already convicted or acquitted.
But some have questioned the merits of the proposal. In particular, the Rule of Law Institute Australia made submissions against the Bill, arguing that it departs from the reasons why the 'harming Australians' laws were originally enacted – which was to 'ensure there are no loopholes in terms of prosecuting terrorist acts involving murder overseas,' and to 'provide a prosecution option where perpetrators are unable to be prosecuted under the terrorism legislation.' The laws were not, it says, intended to cover killings of Australians generally.
It has also been argued that the proposed laws are inconsistent with Australia's obligations under international law; namely Article 15(1) of the ICCPR, which states:
No one shall be held guilty of any criminal offence on account of any act or omission which did not constitute a criminal offence, under national or international law, at the time when it was committed. Nor shall a heavier penalty be imposed than the one that was applicable at the time when the criminal offence was committed. If, subsequent to the commission of the offence, provision is made by law for the imposition of the lighter penalty, the offender shall benefit thereby.
Yet the Bill's Statement of Compatibility with Human Rights claims that it does not breach our international obligations because:
'The provisions in the Bill relate to the crimes of murder, manslaughter and serious harm to another person, all of which already exist in other jurisdictions. As such, the Bill does not introduce retrospective crimes, but instead extends the capacity for involvement of Australian law enforcement that this Division already provides.'
Experts at the Sydney Centre for International Law disagree, saying that Article 15 does not 'permit one national jurisdiction to retrospectively punish conduct on the basis that it was already criminalised in a foreign national jurisdiction but not locally.'
If passed, the Bill is expected to become law before the end of the year.
Receive all of our articles weekly